Bluefish Popping Up All Over In Southern New England
Posted by David Pickering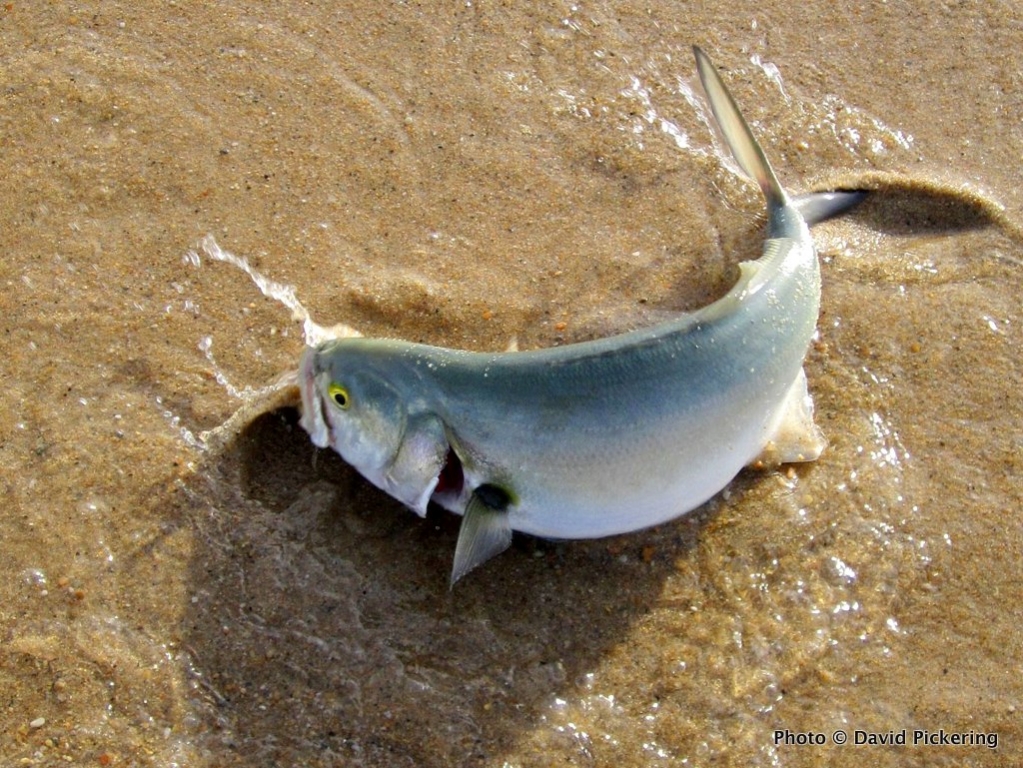 Bluefish are now dominating the fishing scene along the oceanfront from Rhode Island waters to the Cape. Two nights ago my son Ben was fishing the east end of the Cape Cod Canal. There were no stripers but Ben reports pods of bluefish smashing the surface after bait. He did catch a couple on a pencil popper.
That same night two friends of mine were fishing at Beavertail at Jamestown. They report catching a bluefish and having skinny plastic cut and chopped by blues.
The next day my brother Steve was fishing along the RI south shore from his boat. He reports blues tearing through schools of rain bait off the Matunuck shoreline. He caught quite a few fish in the 5-8 lb. range.
Get the picture. The blues are showing in all parts of southern New England and fishermen from shore as well as boats are catching them. It is shaping up to be a big year for bluefish. There are lots of them around right now feasting on an abundance of bait and we're a month away from September, a month that usually sees the upsurge in bluefish action.