Motor Yacht Sees Swift, Dramatic Refit at Rockport Yard
Posted by Jack McCaw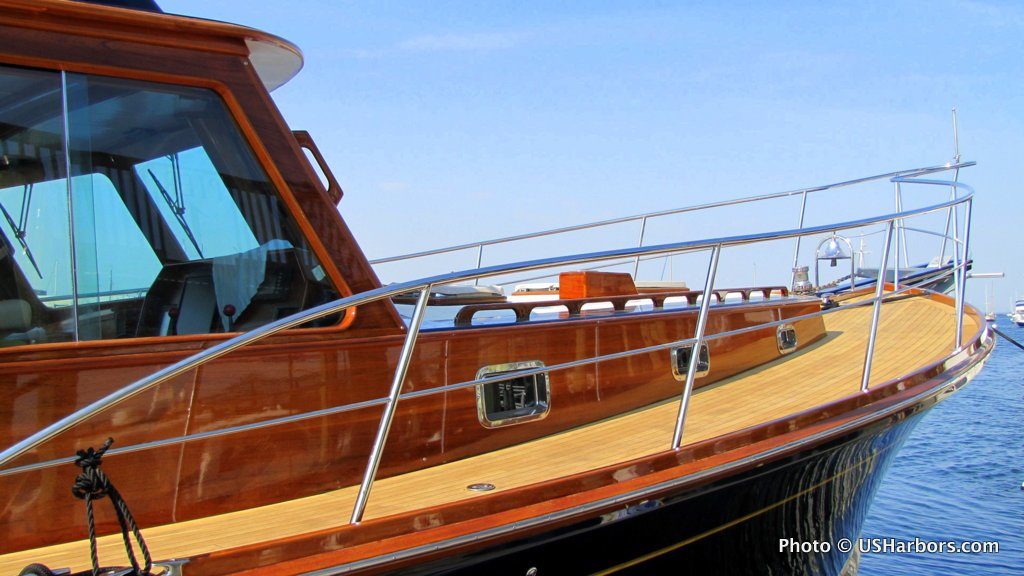 The boating season in New England is brief, and when your boat spends its winters down South that can leave a very small window to get some much-needed maintenance work done. We've been fortunate in having the opportunity to keep a gorgeous Wesmac 50 in top shape for the past two seasons — but the timeline for getting some ambitious projects completed always pushes us to the limit.
Stormalong II, which was built by Wesmac and finished by Wilbur Yachts as an MBNA flagship, spends its winters in Florida and summers on Long Island. The owners appreciate the workmanship that Yachting Solutions puts into its projects, though, so they always send the boat to Maine for its annual tick-list. This year that included all new teak decks (done in combination with Teakdecking Systems), new flybridge paint, and both interior and exterior varnish. There were also a few mechanical issues that had to be dealt with. To top it all off, the projects, which normally would've been a two-month job, had to be done in five weeks in order to get the boat back to its summer homeport!
These shots, taken during the yacht's recommissioning at Trident Yacht Basin in Rockland, show the results of our efforts.