Bottom Feeders Abundant in RI, but No Stripers or Blues
Posted by David Pickering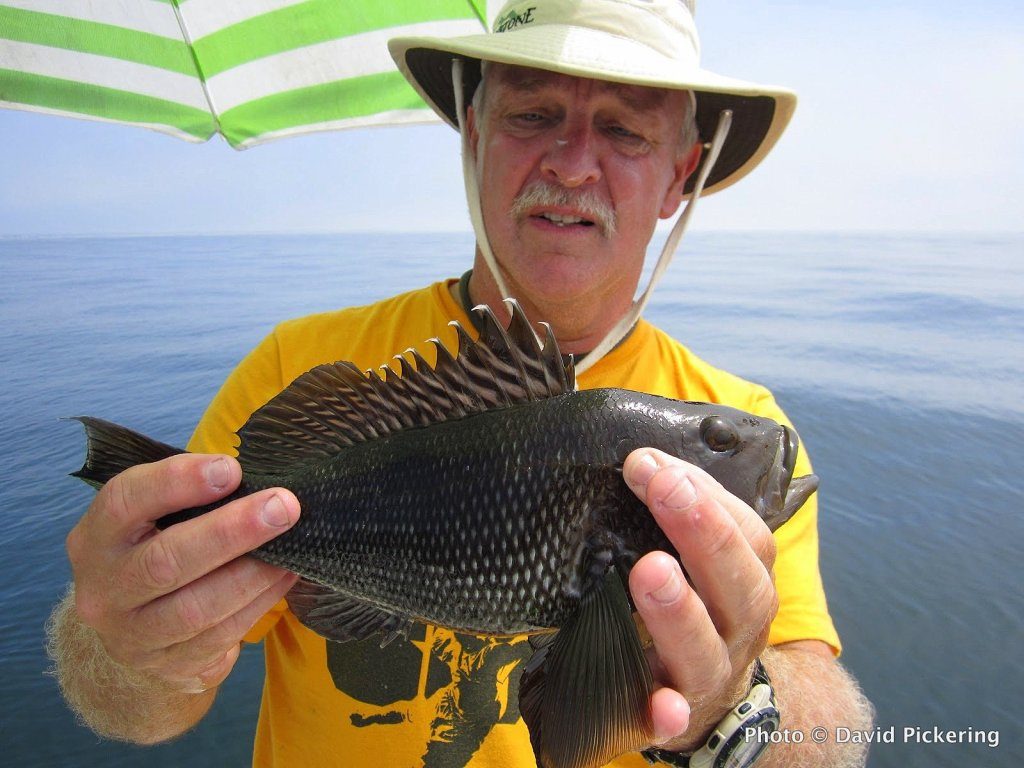 I got out August 8 in my brother's boat in the daytime. We fished and scouted around the oceanfront from Narragansett to Green Hill. We found no big pods of bait, no bluefish, and no stripers. We saw small snapper blues occasionally hitting small bait, but that was about it for the fish that were visible. However, there were good numbers of fish along the bottom with black sea bass, fluke, and scup around in good numbers. However, most of these fish were throwbacks as we only got one keeper fluke, several legal black sea bass, and several keeper scup.
The fish that were most plentiful were fluke, as they were under small pods of tiny bait that were being hit by snapper blues. Between four guys in the boat, we landed about thirty-five fluke. The hot ticket to catching these fish were bucktail jigs spiced with either curly tails or squid strips.
Unfortunately, most of these fish were 14-16 inches with one lone fish going 18 1/2 inches. All but one had to be released. You see, here in RI we have these ridiculous regs that allow commercial guys to keep 14-inch fluke while the recreational fishermen have a length limit of 18 1/2 inches. Doesn't make any sense to me.