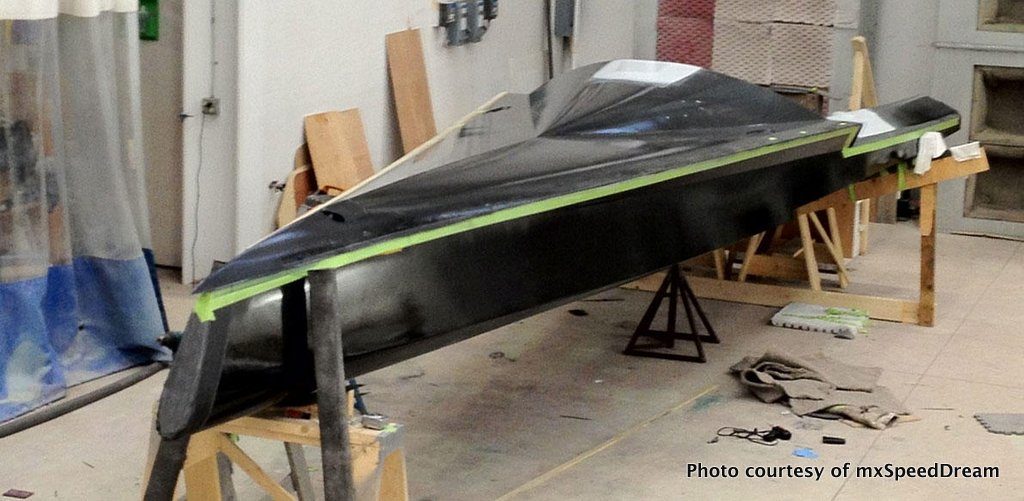 One of the most cutting-edge racing yachts ever built is nearing completion at the Lyman-Morse Boatbuilding Company yard in Thomaston, but visitors at the Maine Boats, Homes & Harbors Show in Rockland on August 10-12 will get a sneak peek of it.
The SpeedDream project is the result of a collaboration between Lyman-Morse and Vlad Murnikov, a yacht designer long known for pushing the boundaries of what's considered possible in ocean racing. Murnikov's ultimate dream is to create a 100-foot yacht capable of breaking monohull speed records, but first he has enlisted Lyman-Morse to build a 27-foot prototype for testing. The new yacht features a canting bulb keel that will actually lift clear of the water at full speed, a radical design that could literally throw yacht racing on its head.
The paint on this new project may literally not be completely dry by the time it arrives at the Maine Boats, Homes & Harbors Show, but if you want to see the cutting-edge of yacht design, Rockland is the place to be August 10-12.
For more on the mxSpeedDream project, click here.
For more on Lyman-Morse's involvement in the project, click here.
To buy tickets to the Maine Boats, Homes & Harbors Show, click here.