RI Shore Sees Action with Blues, Sea Bass, Scup, and Fluke
Posted by David Pickering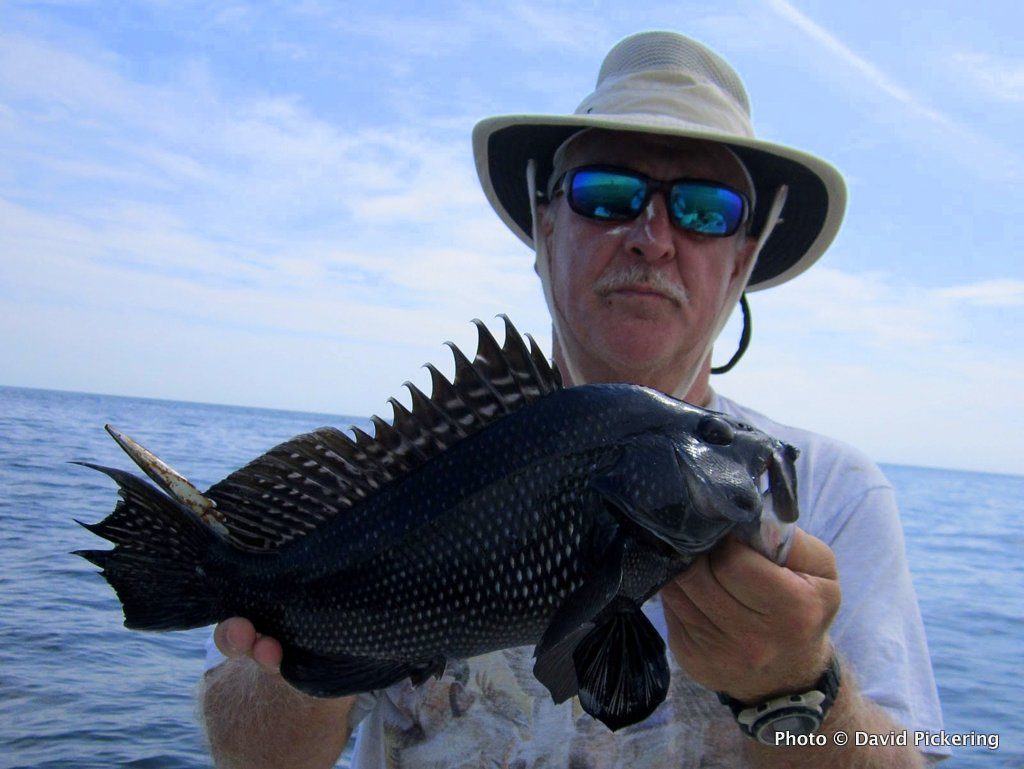 On August 22 I went out fishing with my brother in his boat. We fished along the south shore, mostly down toward Green Hill and Charlestown. Our intent was to fish the bottom with fluke rigs spiced with squid strips. The action was very good, with a variety of fish as we caught many legal black sea bass, a load of large scup, and several undersized fluke.
As we were hauling these fish upwards from the bottom, increasing numbers of terns started hitting the water around us. Then, blues started breaking here and there, feeding on the glut of bait that was forming around us. We traded our fluke rigs for poppers and landed several blues. The blues went 5-7 pounds and were very aggressive. Biggest surprise of the day for me was a huge scup that measured 15 inches long. The scup hit a homemade fluke rig that had chartreuse bucktail added onto the hook that dangled ahead of spinners and beads. The rig had a squid strip attached.
It is evident that there is a load of bait around the south shore oceanfront, and today it was centered around Nebraska Shoals. There is also a load of bait, a combination of small bait and snapper blues, all around Galilee, out front and in the pond in back. It's a powder keg waiting to explode. I suspect that within the next few weeks we will see a big influx of bluefish, false albacore, and striped bass as water temperatures begin to drop. Only a matter of time with all this bait around.