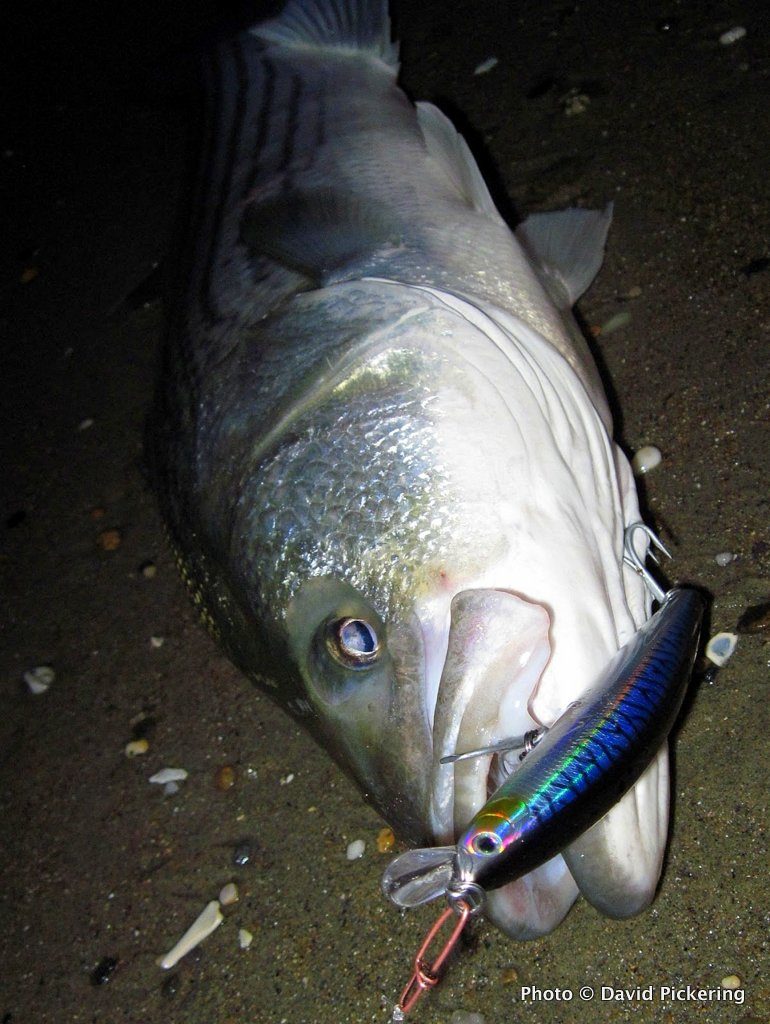 The hottest plug recently for stripers for us has been the Daiwa Salt Pro Minnow. This is the same plug that I wrote about back in June as being red hot at the Cape Cod Canal.
I've never seen anyone using it in Rhode Island waters. But, my son, Ben, and I have been using it and racking up big numbers of keeper bass and big blues with it when other plugs are not producing.
With lots of mullet around, light-colored swimmers are a very good bet to be using in both the daytime and at night. The color we are using is a blue mackerel color. However, it is a very light color overall, so because of that it sort of has the looks of a mullet. You can bet it has the movement, judging by its effectiveness.
A big attribute of this plug is that it is one of the best casting swimmers I have ever used. When casting, it cuts through the wind like an arrow and will outcast any other swimmer in your bag, making it very effective where a long cast is needed (that's why it is so popular in the Cape Cod Canal). Ben was able to cast this plug at least 10-20 yards further than I could cast a Bomber of similar size. The Salt Pro Minnow also weighs a bit more than other similar six-inch plastic swimmers, yet wiggles down only about three feet on the retrieve.
If you are looking for some locally, Quaker Lane Bait and Tackle in North Kingstown does stock them.