The owners of Hound, a 60′ aluminum sloop designed by Aage Nielsen and built by Abeking & Rasmussen in 1970, searched us out at Lyman-Morse Boatbuilding Company for our metal fabrication capabilities. It was not a big surprise that this 43-year-old-boat needed some aluminum hull plates replaced.
In order to get at the problem sites, all the salon furniture — table, settees, port and starboard bunks, hanging lockers, bookshelves — needed to be removed. We removed 4'x8′ sections on both the port and starboard side. Once the new plates were installed, with surgeon-like precision, we faired them to the hull, then primed and painted the surface to a finish so perfect that no one will know we were there. On the mechanical and electrical side, rudder bushings and steering cables were replaced and a new radar unit installed.
Hound is now in shape for another season in Caribbean. They will participate in the RORC Caribbean 600. Click here to follow the action this February.
Meanwhile our good friends Peter and Rosie who run Namhara, the Vicem 67 Flybridge out of Camden for her owners, were back in Thomaston before they, too, headed for warm southern waters. Our carpenters had interior and exterior projects ranging from tweaking the galley's corner cupboard, the cockpit locker, inspecting all locker drains, sealing them with epoxy, and adding a new drain to the front of the long forward seat locker on the flybridge. In the pilothouse, we removed the window caulking in the saloon windows, re-painted, and re-caulked. Mechanical work included replacing the defective rams on the trim tabs and making sure water-making systems, safety, and grey water systems were all functioning perfectly. Generators and air conditioning systems were also serviced. Anodes in the hydraulic heater exchangers and the rams on the hydraulic system for the swim/tender platform were all replaced.
These guys headed down the St. George River in late October with a course plotted for Newport, where she was floated onto Dockwise Yacht Transport to St. Thomas. From there they are heading to Antigua. We wish them a happy season and look forward to seeing them next summer!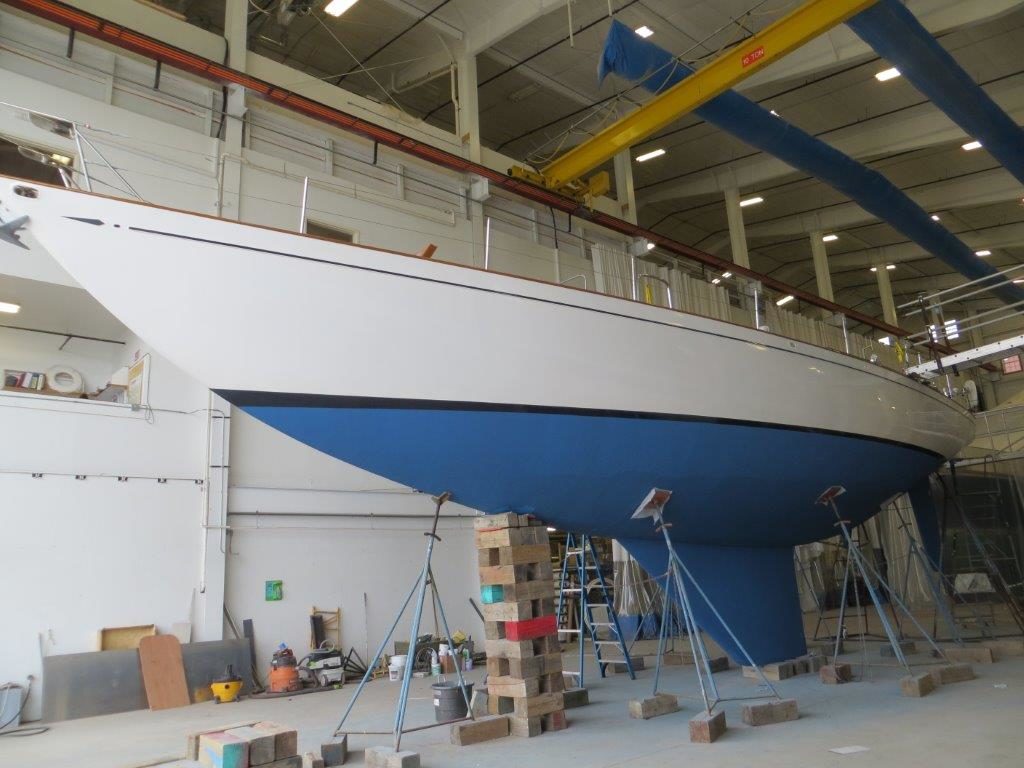 Photos of A Range of New Projects at Lyman-Morse