The Providence Boat Show opened at the Rhode Island Convention Center on January 31 with new management, more boats, and new attractions to help boaters survive what is proving to be a long, challenging winter. The 20-year-old show was taken over this year by the Rhode Island Marine Trades Association, which has added more sailboats as well as attractions for paddleboarders, fishermen, and anyone interested in exploring the coast.
The USHarbors crew was at the show on opening day, checking out the latest yachts, gadgets, and meeting other people who, like us, can't get enough of boating. In addition to the sea of power and sailboats, the show features interactive exhibits like a Stand-Up Paddleboard simulator that allows you to experience the fastest-growing sport on the coast — without ever getting wet. Free seminars are being offered throughout the weekend on topics such as fishing, navigation, and seamanship. And when your feet get tired from climbing around on all the gorgeous center-console and other boats arrayed inside the convention center, tastings are being given in the Boat Show Pavillion.
The Providence Boat Show runs from January 31 through February 2. Hours are: Friday, January 31, from 10 a.m. to 7 p.m.; Saturday, February 1 from 9 a.m. to 7 p.m.; and Sunday, February 2, from 10 a.m. to 4 p.m.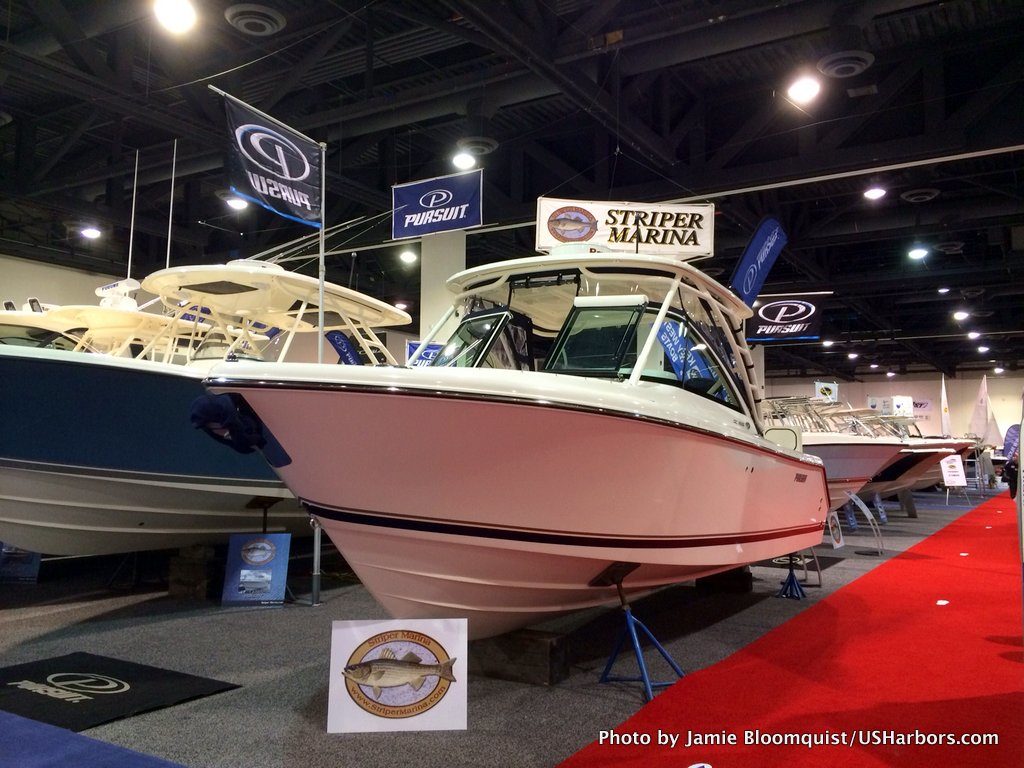 Photos of Reinvigorated Boat Show Opens in Providence