What do the clouds tell us about weather? Where exactly are we positioned on the globe? How does sail trim affect boat speed and angles? Mariners of all ages will have the opportunity to answer these questions and more aboard America's newest tall ship, the 200-foot SSV Oliver Hazard Perry, when she sails on two voyages this fall: one from Newport to Bermuda, departing September 21 and arriving September 28, and one from Bermuda to Portland, Maine, departing September 28 and arriving October 5. Both trips will offer courses on navigation and meteorology with professional instructors from Ocean Navigator magazine, and every participant will serve as a member of the crew, learning to operate the largest civilian sail training vessel in the Unites States.
The weekly navigation and meteorology courses are taught concurrently each week; therefore, applicants need to decide which of the two courses they would prefer to take. The Celestial Navigation course includes taking sight reductions of the sun and planets, plotting positions and learning navigational theory, while meteorology includes learning weather concepts and weather systems, how these are shown on charts, and where to find and interpret the charts. Along with learning challenging new mental skills, participants will physically take part in sailing the ship, taking the helm, standing watch and working to handle the 14,000 square feet of sail that grace the ship's three square-rigged masts.
Click here for more information about these voyages.
Prior to the Ocean Navigator voyages, history buffs — and patriots, too — will want to take advantage of a unique opportunity to participate in the Star Spangled Spectacular, celebrating the bicentennial of the Star Spangled Banner. SSV SSV Oliver Hazard Perry will sail round-trip from Newport to Baltimore, Maryland (departing Newport on September 6, arriving Baltimore on September 11, then returning from Baltimore on September 15 and arriving in Newport on September 20). This is an unrepeatable opportunity to see Fort McHenry in Baltimore the same way Francis Scott Key saw it — from the deck of a tall ship. The ship will berth at Baltimore's Inner Harbor, the center of "Spectacular" activities that include air shows, concerts, fireworks, festivals and ship tours.
Participants can choose either or both legs of the voyage, and limited berths are available between sailings (September 11-15) to accommodate participants wishing to use the ship as home base during the celebrations. During the festival activities, participants are free to leave the ship but welcome to stay and greet the visiting public.
Click here for more information about these voyages.
SSV Oliver Hazard Perry is a new, state-of-the-art sailing school vessel of steel construction, certified by the US Coast Guard to carry 49 people on overnight voyages anywhere in the world. By law, there are no passengers; all aboard are full participants in the operation of the ship. This summer, several weeks of summer experiential education camps for middle school and high school students are planned aboard the ship. (Openings available.)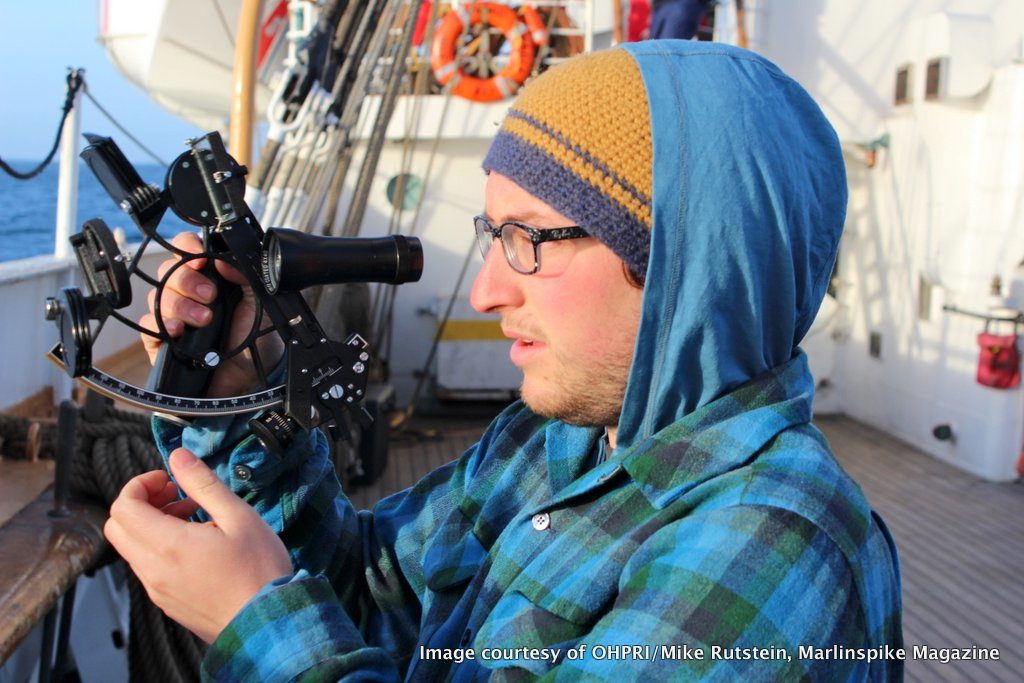 Photos of RI Tall Ship Announces First Voyage Plans