That's a Wrap: Views of the 2014 WoodenBoat Show
Posted by Tyler Fields
The annual WoodenBoat Show in Mystic is a gathering of wooden boats — and of the wooden boat faithful. Every summer, the grounds of the Mystic Seaport Museum are filled with every type of craft, from strip-planked kayaks to schooners, both on-land and in the water.
The waterfront is lined with booths that offer nautical antiques, hard-to-find hardware, the work of local artists, and displays from the East Coast's finest boat builders.
The boat show is set right in the middle of Mystic Seaport's nineteenth-century community. As you travel through the collection of classic yachts tied to the docks and piers, you pass through the shops of blacksmiths, carvers, and riggers. All of these exhibits are open to the public and provide a living history of America's maritime past.
Here's a selection of scenes that I captured during the 23rd edition of the WoodenBoat Show, held June 27-29, 2014. I also shot some video of a few lucky folks out enjoying the gorgeous weekend at the show; click the link below to see the WoodenBoat Show in motion: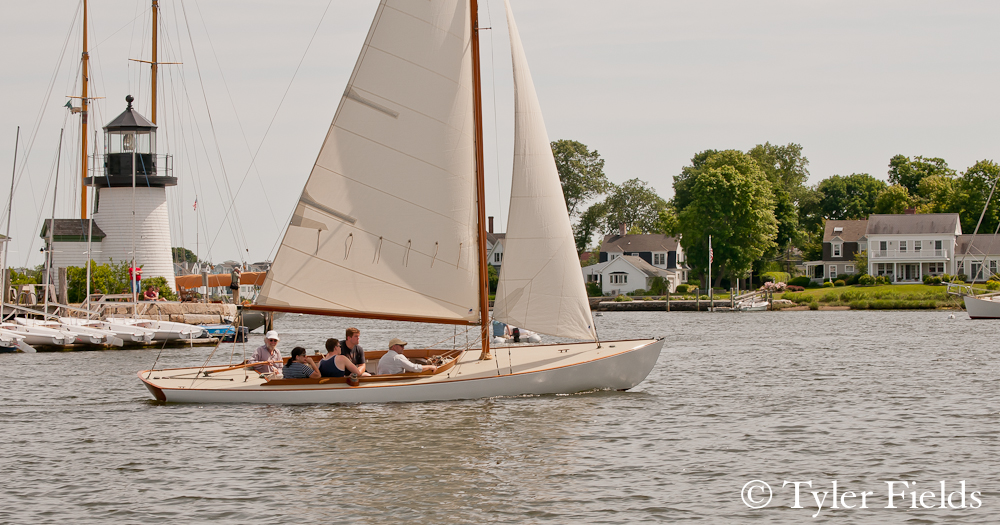 Photos of That's a Wrap: Views of the 2014 WoodenBoat Show