Summer racing is well underway on Casco Bay! The Centerboard Regatta kicked off the season on June 14 followed by the Portland Yacht Club Pilot Race on Saturday, June 21. Both races are early GMORA races in Casco Bay and are a great way to get the racing season underway.
The Portland Yacht Club Pilot race has been run by PYC for many years and the origin of the name stems from races for a Hinckley Pilot 35 Association. Pilot 35s are rare in the anchorage today, but the name lives on.
The first race kicked off with June-like temperatures, no fog and a light northwest wind that eventually switched around to the south for the start of the second race. All boats sailed two races, around Casco Bay islands, which included, Sturdivant Ledges, The Brothers, Cow Island and Long Island.
Portland Yacht Club members placed in the top three finishes in both races. David Ruff, skippering Go Dog Go, a Beneteau 36.7, won Fleet A. County Girl, skippered by Bill Newberry, placed second and Tamarack, skippered by Bob Kellogg, finished third.
Mr. Hankey, a J/24 skippered by Andrew Carey, won Fleet B, while Chris Morin, skippering More Cowbell, placed second and Rich Ketchum, skippering Pit Party, placed third.
Cruising Fleet winners: Wayne Smith skippering Defiant won first place; Dick Stevens, skippering Honalee won second; and Jeff Smith skippered (singlehandling) his J24 Second Chance to third.
After the race, the participants enjoyed an awards party, a delicious BBQ and adult beverages hosted by the Portland Yacht Club.
CLICK HERE for complete results from the 2014 Pilot Race.
CLICK HERE for the GMORA race schedule.
–Story and photos by PYC member Ann-e Blanchard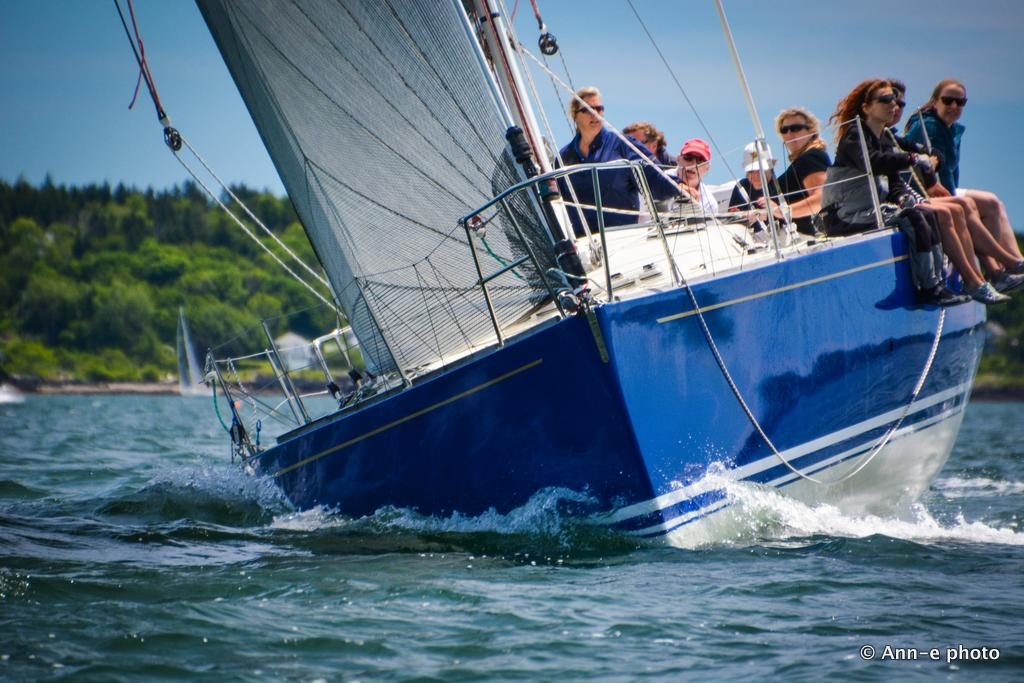 Photos of 2014 Racing Season Gets Underway for Maine Sailors