Maine Boats, Homes & Harbors Show Adds Launch Service
Posted by MBHH Show
The Maine Boats, Homes & Harbors Show has partnered with the Rockland Yacht Club to make it easier to attend the three-day August event by sea. An added plus is that launch service usage will help train new members of the sailing community. A portion of the launch fees paid by those who use the club's launch to access the show will benefit the local nonprofit, Rockland Community Sailing. Part of The Apprenticeshop, RCS teaches the joys of boats and sailing to people young and old and from all walks of life.
The RYC launch will also be available to ferry show attendees out to view vessels moored in Rockland Harbor that are part of the show festivities but are, literally, "Too Big to Dock." Among them will be Rich Wilson's Vendée Globe Ocean 60 Great American IV (ex-Mirabaud). Wilson is one of only two Americans to have completed the grueling, single-handed, around-the-world race (he came in ninth in the 2008/2009 race). He is working with Maine Yacht Center to prepare the vessel for the 2016 race.
Rockland Harbor Information
Boaters planning to sail to Rockland can visit USHarbors' Rockland Harbor Guide for a full list of local resources, tide charts, and weather forecasts and conditions. The USHarbors free Coastal Guide App for iPhone is another great resource visitors, putting all of the Rockland information into your smartphone.
The Maine Boats, Homes & Harbors website also features a dedicated page for show attendees with information on Rockland Harbor, mooring rentals, and local services for boaters. The site also includes an up-to-date list of show exhibitors, information on special show events, details about the three-day event, and, of course, driving and parking information for those coming to Rockland by car.
The Maine Boats, Homes & Harbors Show has earned a reputation for bringing together boats of all kinds, in the water and on land, and this year will be no exception. As the name implies, however, the show offers more than "just" boats. "There will be great fun for everyone — new boats large and small, fine art, great food, wonderful furniture, the 'Smart, Small Homes' exhibit — and lots more," says producer John K. Hanson, Jr. "Part of our mission is to instill a love of sailing in as many folks as we can, and this partnership with the Rockland Yacht Club will help do that."
The show will be held August 8-10, 2014, on the waterfront in Rockland, Maine. Admission is $12 and the gates open at 10 a.m. daily.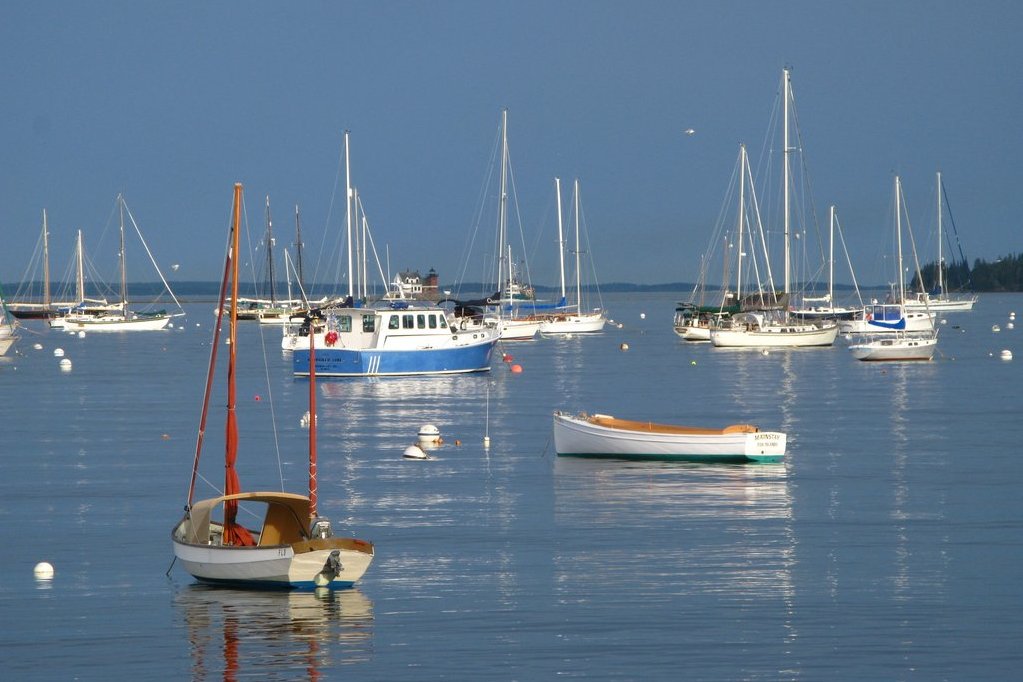 Photos of Maine Boats, Homes & Harbors Show Adds Launch Service