100 Years of Yachting History: 2014 H Class Championship
Posted by Doughdish LLC
The 2014 H Class Championship was held August 8th – 10th and hosted by the Buzzards Yacht Club. This year's event celebrated the 100th anniversary of the Herreshoff 12½ design. Drawn in 1914 by N.G. Herreshoff to teach young boys to sail on the rough Buzzards Bay conditions, the little gaffer quickly became a beloved New England sailing icon with over 350 boats built by Herreshoff Mfg.
One hundred years later, over 40 twelves met on the starting line for this year's competition. While the class is now made up mostly of the fiberglass sisters, the Doughdish, a handful of Herreshoff's earliest boats raced among the fleet, including Elf, built in 1914 and celebrating her 100th birthday this season as well.
The two days of spirited racing included many close finishes in tough light-air conditions. In the end, Josh Legg wrapped up his 1st place finish with the final shot of the canon.
Congratulations to all who competed and we look forward to another 100 years of this historic class!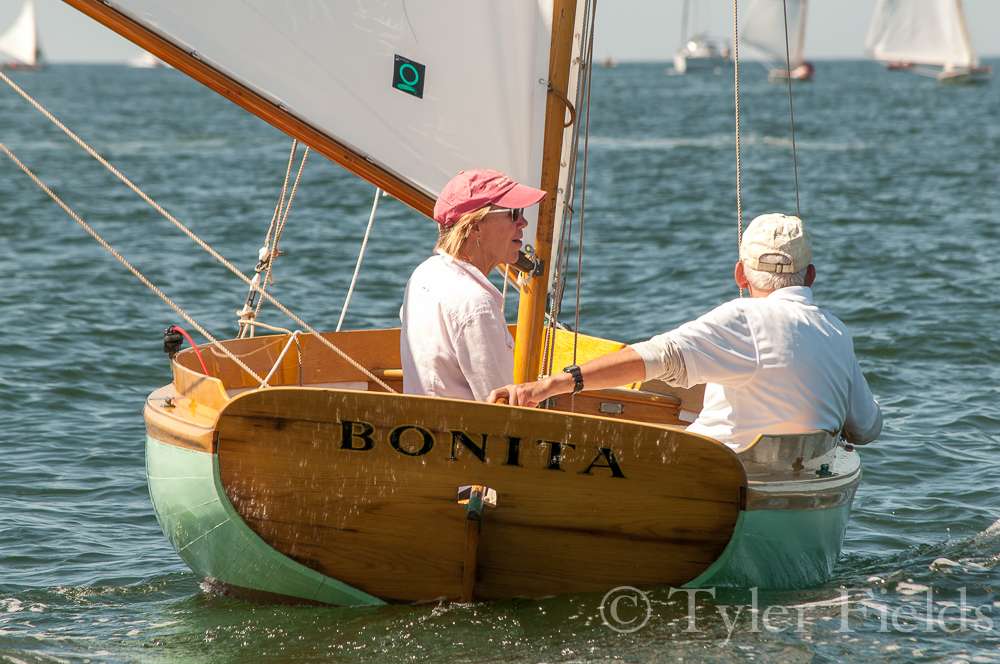 Photos of 100 Years of Yachting History: 2014 H Class Championship