Some people never say never, and Rich Wilson seems to be one of them. An avid ocean racer who has several world sailing records and the Cruising Club of America's prestigious Blue Water Medal to his name, Wilson has his sights set on the 2016 Vendée Globe, a grueling, single-handed, around-the-world-alone race.
This will be his second attempt. In 2008, at age 58, Wilson successfully completed the Vendée Globe (which is a major accomplishment in and of itself) in an Open 60 named Great American III. Out of 30 starters, he was ninth among the 11 who crossed the finish line. He was also the oldest skipper in the fleet, and remains only the second American to ever finish the event, an accomplishment detailed in his book Race France to France: Leave Antarctica to Starboard.
Prior to Wilson's first race, his high-tech racer Great American III was refitted at Maine Yacht Center in Portland. Building on that experience, Wilson returned to Maine Yacht Center to have Great American IV (ex Mirabaud) prepared for 2016. The boat will be on display in Rockland Harbor during the 12th Annual Maine Boats, Homes & Harbors Show. Offering a closer look at a smaller version of this racing machine (creature comforts are minimal, to say the least), Maine Yacht Center will also display a brand-new Open 40 ocean racer the company has just completed.
Great American IV will be moored near show docks; and attendees will be able to view the boat by a launch service run by the Rockland Yacht Club. Skipper Wilson will be at the show, and a booth in Tent F will promote his vision to use sailing as a way to teach geography, history, and real-world issues to K-12 students. A life-long educator, Wilson's passion for teaching led him to found the non-profit sitesALIVE! organization, which is dedicated to connecting the classroom to adventures and expeditions around the world. Wilson will also be speaking at the Rockland Yacht Club on Saturday, August 9, at 5:30. Contact the club for more details.
Global travelers and Mainers alike come to Rockland for the show, where they find classic and cutting-edge boats both in the water and on land. Charming home designs are popular exhibits, along with fine furniture, models, marine antiques, and quality home goods. Attendees are also drawn by the fine art, stunning jewelry, live music, great food and seafood. Fun and unusual events, such as the super-silly World Championship Boatyard Dog® Trials on Sunday morning, are also a popular feature. (The competitors have already been chosen, so no other pets are allowed on show grounds.)
The 2014 Maine Boats, Homes & Harbors Show will be held August 8-10 on the waterfront in Rockland, Maine. Gates open at 10 a.m., tickets are $12; children under age 12 get in free. No pets allowed. For more information and a full list of exhibitors and activities, visit www.maineboats.com/boatshow.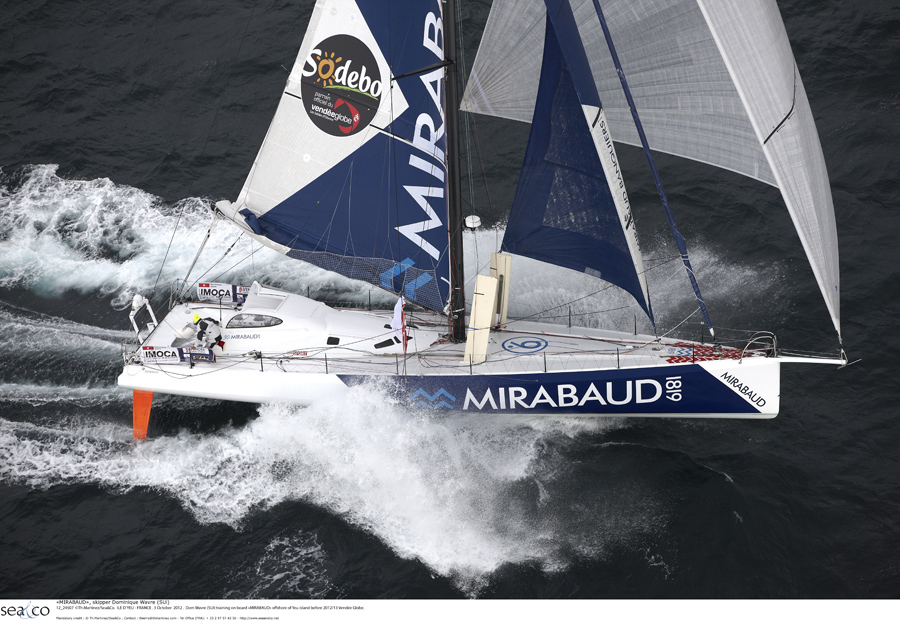 Photos of A Great American Indeed: Meet Ocean Racer Rich Wilson