EDGERLY WOODWORKING and
Boat Storage's new E26 powerboat
stands out for its classic style in
today's cookie-cutter world.
"I wanted to show the world we build unique, custom,
beautiful boats," said owner Scott Edgerly, who has long specialized
in building, finishing, and repairing both boats and
furniture. "I like the looks of the old, classic boats.
Everybody else builds lobster-style cruisers or jet boat
knockoffs. I didn't want to go down that route. I wanted to
do a custom-built boat."
Hull No. 1 is a solid fiberglass hull topped with a cored
pilothouse and finished with sipo mahogany, teak decks,
and a cherry interior. Accommodations include a galley,
head, V-berth, and an L-shaped settee in the pilothouse, with
a teak helm seat on the drawing board. Thanks to the bow's
knife-edge, the E26 easily cuts through
the waves without pounding. With a 10-
foot beam, it's roomy and stable.
"A lot of people think it's a 30-footer," Edgerly said.
Edgerly designed the boat, which can accommodate
any layout, to maximize cruising pleasure. Its elongated
open pilothouse, with rollup curtains, allows folks to enjoy
fresh air and sunshine, but can also be quickly enclosed.
"On a nice day, you roll up the curtain and you get the
sea breeze," Edgerly said.
EDGERLY BOAT
50 Apple Lane, Surry, ME 04684
207-610-0783, 207-664-0229
[email protected]
edgerlyboat.webs.com
Excerpted from Boats of the Year 2016. Click here to read more stories from the latest edition.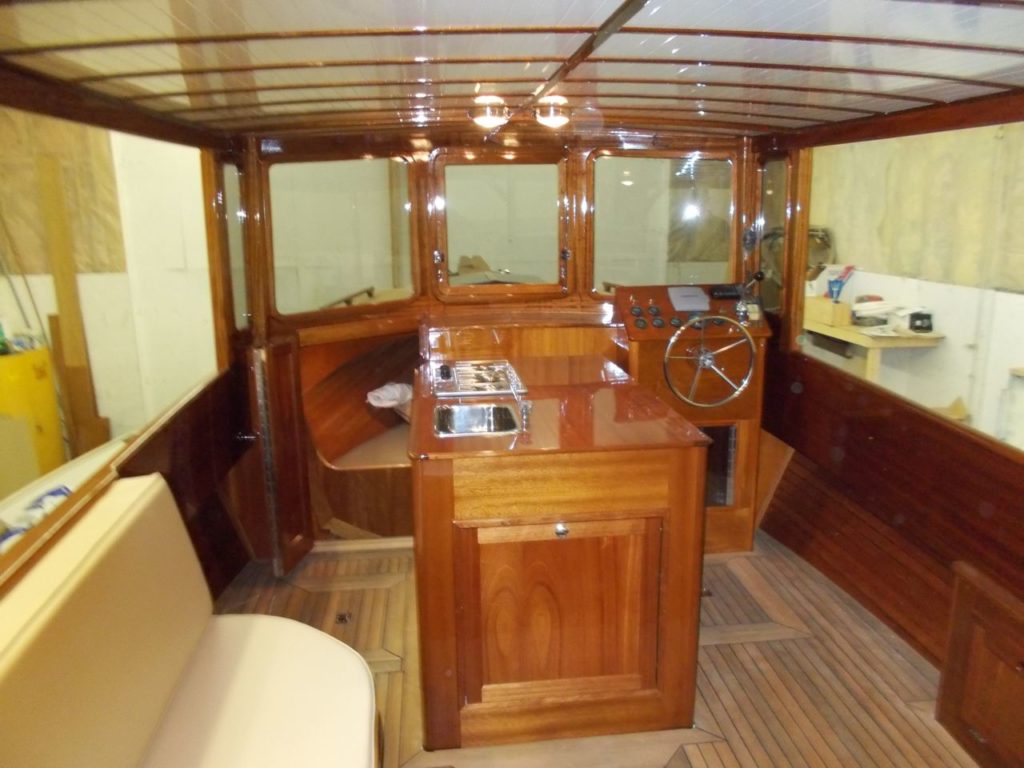 Photos of Custom-Designed Edgerly 26 Captures Classic Style