FOR ANYONE WHO LOVES WOODEN BOATS, it's pretty
much the trifecta: magazine, school, show. For WoodenBoat, it's business as usual, just as it's been for decades.
Hundreds of students attend one or more of the one- or
two-week courses in boatbuilding, seamanship, and
related crafts at WoodenBoat School each year. The school is
a continuing-education venue for established boatbuilders
and a place for prospective builders to craft beautiful boats.
And the annual WoodenBoat Show, a gathering of
fine wooden watercraft at Mystic Seaport, always attracts huge crowds.
But that's not all. WoodenBoat Publications continues
to be wildly successful, providing a dynamic editorial environment
that has combined emerging
technologies with traditional methods of boat design,
construction, and repair.
In 1974, Jon Wilson assembled the first issue of Wooden-
Boat magazine from his off-the-grid cabin in North
Brooksville, Maine, sold 400 copies, and signed up 200 subscribers.
Ever since then, WoodenBoat has thrived and diversified.
In addition to the school and show, there's the
WoodenBoat Store, today selling fine tools, books, models,
clothing, and other wooden-boat items. Professional BoatBuilder serves professionals in design, construction, and repair
in all materials; and hosts two trade shows. The International
BoatBuilders Exhibition and Conference showcases latest technologies
and innovations; and REFIT International Exhibition
and Conference educates owners, captains, boatyards, and
surveyors in vessel renovation advances. And
WoodenBoat established a web-only publication, Small Boats
Monthly, which has an annual print anthology.
WOODENBOAT PUBLICATIONS, INC.
41 WoodenBoat Lane, P.O. Box 78, Brooklin, ME 04616
207-359-4651
[email protected]
www.woodenboat.comExcerpted from Boats of the Year 2016. Click here to read more stories from the latest edition.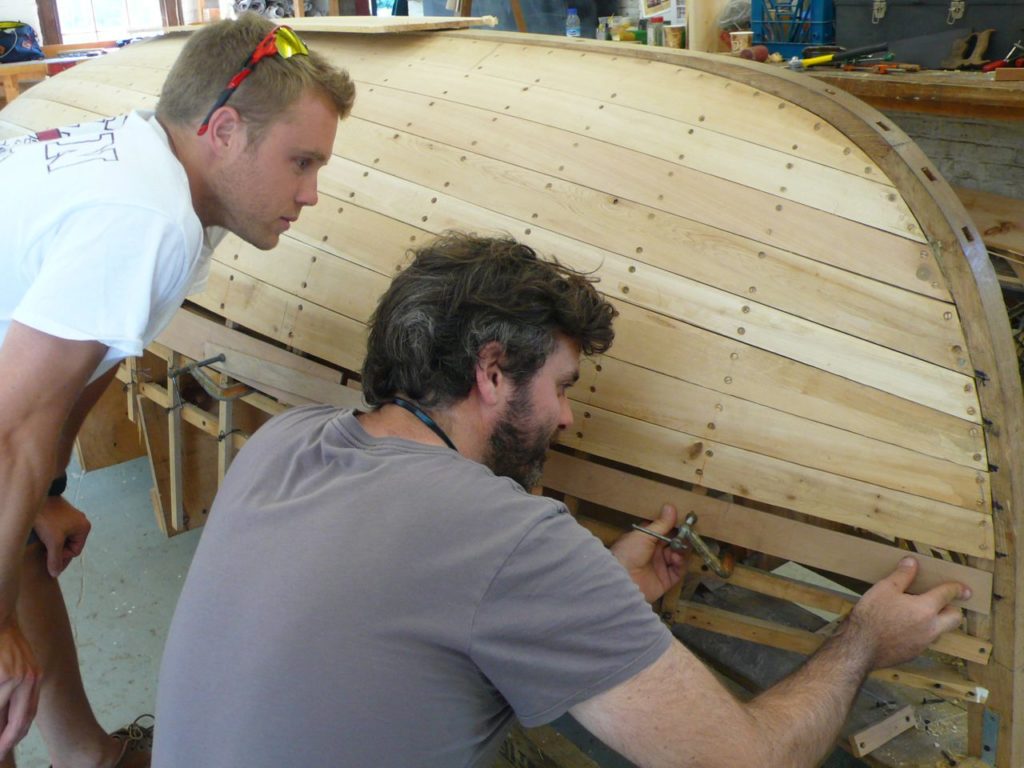 Photos of For Wooden Boat Lovers, The Legend Lives On