WHEN AN EXISTING customer transitioned from sail
to power boating, he chose a lightly used Eastbay
54—basic setup, white exterior, great potential—and commissioned
her refit at Great Island Boat Yard. Major goals?
Resolve minor survey issues; modernize systems; and, most
rewarding, customize the boat with special features to suit
the owners' specific tastes. The couple was intimately
involved with the design aspects of this project and "making
it their own"—merging Eastbay speed and seaworthiness
with traditional downeast beauty. Features include a
new teak transom, refurbished teak decks, medium gray
Awlgrip, white nonskid, and custom stainless work. The
interior of Amelia4 was professionally designed and transformed
with galley modifications, bright varnish highlights,
soft goods, and a new high-tech bridge with touch-screens
for navigation, monitoring, and communication.
Our crew has also been busy building and refitting
serious offshore sailboats. Is the dream
of long-range sailing a thing of the past? No way! Refits
included: an Alden 51 (new mast), Swan 47 (Awlgrip, teak
deck work, rigging), Hylas 49 (prep for Bermuda Race),
empty Alajuela hull (new build for circumnavigation),
Bruckmann 50 (overhaul—paint, new portlights,
mechanical/systems work), Hinckley 41 (complete revitalization),
and major maintenance on a Little Harbor 62
and a Lyman-Morse 46 returning from the islands.
We are also proud to be a commissioning and service
center for Grand Banks and Bruckmann, performing electronics
installations; interior carpentry customization;
Awlgrip; and new vessel commissioning. When it comes
to specialty service on Bruckmann, Grand Banks, and
Eastbay yachts, we've probably seen it before.
GREAT ISLAND BOAT YARD
419 Harpswell Islands Rd
Harpswell, ME 04079
207-729-1639
[email protected]
www.greatislandboatyard.comExcerpted from Boats of the Year 2016. Click here to read more stories from the latest edition.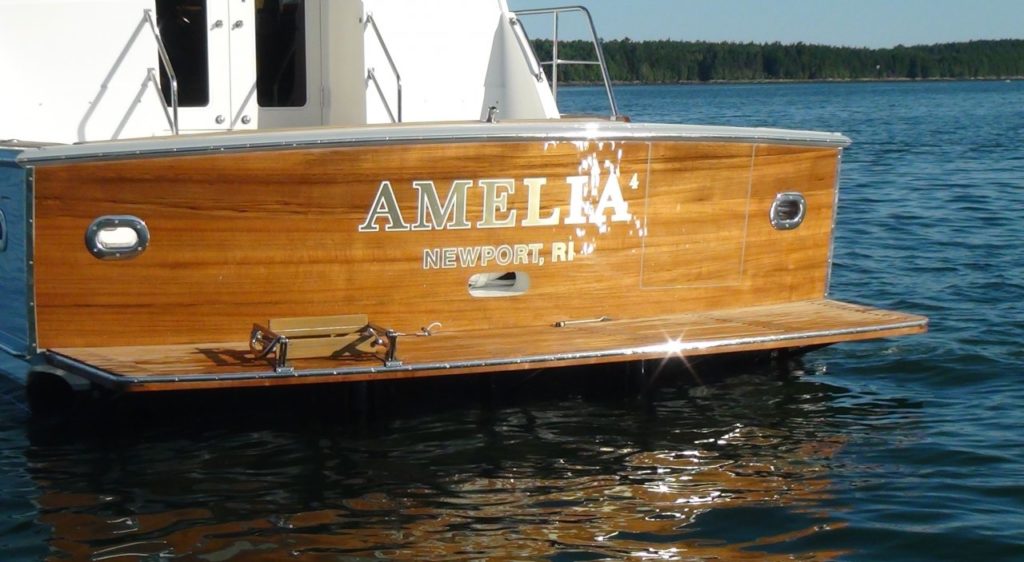 Photos of Sail and Power Refits Are On The Rise