THIS HAS BEEN an exciting year at Lyman-Morse. We've
partnered with Bertram Yachts to build the first two prototypes
of the new Bertram 35, a Michael Peters design that
is expected to top 40 knots.
The design taps into the wishes of a deep
customer base looking for the kind of record-smashing performance
demonstrated by the first Bertram 31 in 1960.
Bertram is committed to returning this iconic brand to its
All-American roots. Needless to say, we are really excited
about this partnership.
In addition, Hull No. 2 of our Monhegan 42, the first LM
boat to be U.S. Coast Guard-certified, will complete sea trials. This high-speed commuter can ferry 15 people to and from the client's Great Lakes retreat. The client was
drawn to the C. Raymond Hunt design for its proven comfort
and seaworthiness. A trial ride on Peregrine, our Monhegan
42 cruiser, blew them away. Safety, strength, and durability
combine with comfortable seating and elegant finishes.
Equally big news was our acquisition of Wayfarer
Marine in Camden, Maine. We now have yards in two historic
boatbuilding towns in the heart of New England's
boating world. Service and refit work fill our buildings and
line our Camden and Thomaston, Maine, waterfronts.
Our non-marine business is also bustling. Our CNC
department, prototyping business, and LM Fabrication have
been humming, producing everything from radomes to
sets for Broadway musicals. And the Lymans are delighted to open 250
Main, a new lifestyle hotel in Rockland, Maine.
It's all going on here!
LYMAN-MORSE BOATBUILDING CO.
84 Knox Street
Thomaston, ME 04861
207-354-6904
[email protected]
www.lymanmorse.com
Excerpted from Boats of the Year 2016. Click here to read more stories from the latest edition.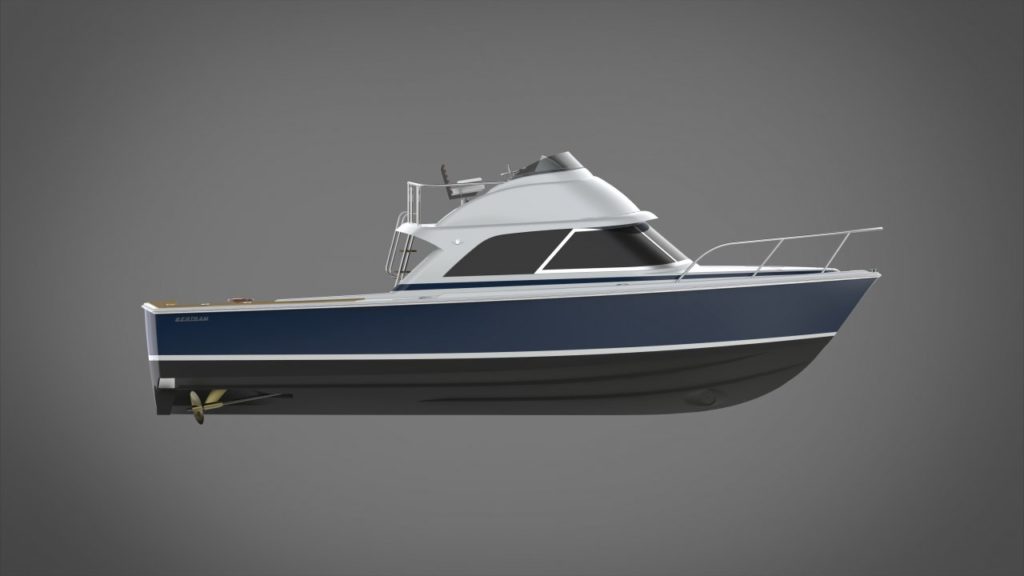 Photos of The New Bertram, Born on the Maine Coast