JONESPORT SHIPYARD has been honored over the years
to maintain and upgrade a 1960 Alberg 35 for an owner
who has become a treasured friend.
While preserving the boat's traditional layout, we
replaced the galley, reconstructed the deck, and cleaned,
polished and re-installed the bronze ports. We upgraded
the rigging and mechanical systems, redid gelcoat on the
decks and cabin, replaced and/or reconditioned thru hulls,
installed a self-steering vane, fabricated new bronze tiller
hardware and tiller, stripped and protected the bottom,
and painted the hull. A marine surveyor recently termed
her "the finest example of an early Alberg 35 from the
Bahamas to St. John, New Brunswick." Through our brokerage,
we were delighted to find a new owner who cherishes
this vessel as much as we do.
We also had an interesting lobsterboat rebuild in
F/V Rhumboogie, a 1985 42-foot Atkinson Novi from
Gloucester, Massachusetts. We removed the decks and beams;
installed wiring, plumbing, two 1,400-pound lobster tanks,
new beams, ply decking with rubber overlay, six new deck
hatches, and oak rub rails; and upgraded mechanical systems.
And we were delighted to hire Chris Suggs,
who is deeply experienced in boatyard operation and management
through his own repair business, partnerships,
and as vice president of manufacturing at Grand Craft,
which builds mahogany runabouts. Involved in management
and training, Chris is guiding Jonesport Shipyard
into the future.
JONESPORT SHIPYARD
P.O. Box 214, 285 Main St., Jonesport, ME 04649
207-497-2701
[email protected]
jonesportshipyard.com
Excerpted from Boats of the Year 2016. Click here to read more stories from the latest edition.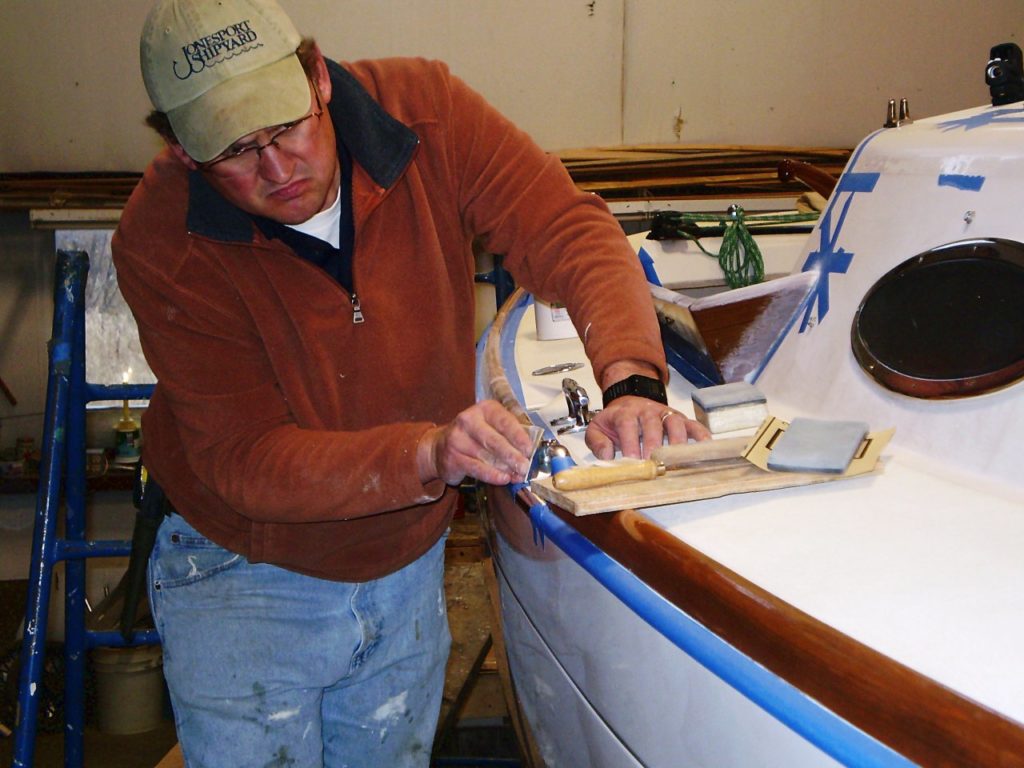 Photos of Early Alberg 35 A Multi-Year and Cherished Project