THE JOHN WILLIAMS BOAT COMPANY had the pleasure
of finding a new owner—and new beginning
—for the first Stanley 38 the company ever built.
In the early 1980s, a customer approached John "Jock"
Williams for "something special" in the 38- to 40-foot range.
Williams and his team cut a stock 36 semi-displacement hull
in half, added two feet in the middle, and crafted the elegant
yacht, Fishwife. Hull "stretching" was new to the
Williams yard at that time.
"It was an interesting experience," said Williams. "We
were feeling our way."
Accommodating the customer's significant height, the
pilothouse is 6 feet 6 inches tall. Amenities included a cockpit
bench removable for angling, seats and folding table
below, V-berth, swing-up platforms for additional berths,
and plenty of varnished woodwork.
"It was a big launching—probably 250 people," recalled
Williams.
For years, the owner cruised between Maine and Florida.
Several years ago when the family was ready to sell, they
returned to Williams' brokers. There was plenty of buyer
interest, but the family wanted the right person—someone
who felt similarly about this boat's beauty.
"We found a wonderful match last summer. She's
beginning a new adventure," said Williams.
Likewise, the company began another new
adventure—building a Doug Zurn-designed Williams 38,
expected to achieve speeds of up to 40 knots.
"This is a new concept for us," said Williams. "We're going
into the speed realm."
JOHN WILLIAMS BOAT COMPANY
17 Shipwright Lane, P.O. Box 80
Mount Desert, ME 04660
207-244-7854
[email protected]
www.jwboatco.com
Excerpted from Boats of the Year 2016. Click here to read more stories from the latest edition.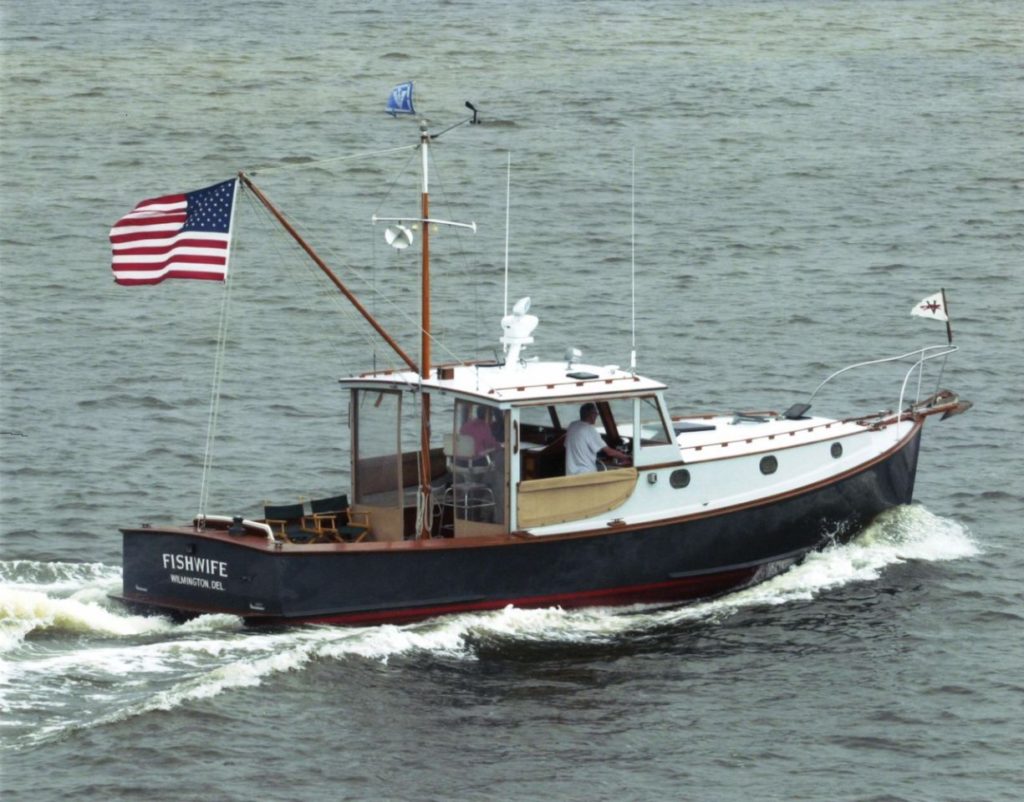 Photos of Tale of Two 38s: From Traditional to Speedy