The WoodenBoat Show along the Mystic Seaport's waterfront is a yearly pilgrimage for more than 10,000 wooden boat lovers.
If you're like me and you spend the long, cold New England Winters dreaming of that "someday" boat, that dream changes with each month's magazine delivery. Every new cover story I read, I fall in love all over again. The WoodenBoat Show provides the opportunity to see each one of these incredible boats up close – as if we needed any more reason to sell all our belongings and dive head first into boat ownership. Not only can you see the boats, but you can meet and talk with the people who designed, built and own them.
The docks and wharfs of the Seaport Museum are packed to the bollards with historic yachts, restored workboats and vendors selling all the nautical junk we love. After all, you can never have enough bronze ports, winch handles and straw hats.
After you got the new hat fitting just right, you can explore the entire museum grounds. Each of the village's buildings and shops are open and manned with knowledgeable and friendly staff. Do you want to know how they carved those incredibly detailed name boards? They have a sign carver on hand demonstrating the craft. Are your harpoons getting a bit dull? Go speak with the blacksmith!
If you couldn't make it to Mystic this Summer, make sure to add to your bucket list next year!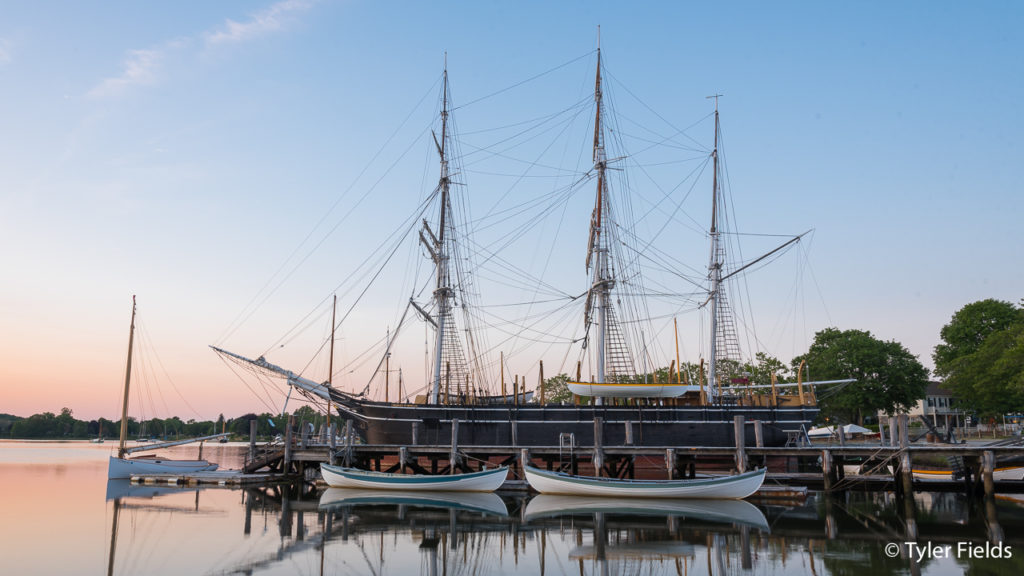 Photos of The WoodenBoat Show