Woods Hole: Research and Relaxation
Posted by Tyler Fields
Last Updated
Thousands upon thousands of travelers will pass through Woods Hole, Massachusetts, seeing nothing more than the steamship terminal and a passing glance at Nobska Lighthouse. Those who choose to spend a little more time in Woods Hole find it less a pit stop and more a stopping point.
Woods Hole is homeport to many of the most celebrated marine research organizations in the country, including: the Woods Hole Oceanographic Institute (WHOI), NOAA's Northeast Fisheries Science Center and SEA Semester. The narrow passage of water between Buzzards Bay and Vineyard Sound is the base of operations for U.S. Coast Guard cutters, WHOI's R/V NEIL ARMSTRONG, the deep-diving submersible ALVIN and SEA's 134′ Brigantine, SSV CORWITH CRAMER.
If you need to track down drug smugglers, find the TITANIC, tag a Great White shark or explore the ocean depths, Woods Hole is THE place to be.
Don't worry, if you can't distinguish the ocean's vertebrates from invertebrates, the Woods Hole Science Aquarium (WHSA) can help. The WHSA is a small public aquarium and displays more than 100 marine animals from through out the Northeast.
Also, here is a helpful hint for those leaving the Cape. When you get off the ferry, stick around town. Give traffic a chance to thin out while you eat at any of the incredible restaurants in town. It's a fact I just made up, but road rage on the Bourne Bridge is scientifically proven to be reduced when drivers eat local seafood. #fact #themoreyouknow
Just outside of town is one of my favorite walking trails on the Cape. At the entrance of Quissett Harbor sits a rocky outcropping called, The Knob. The easy hike is rewarded with hands-down the best vantage point for sunsets on the Cape. Note: Parking is limited – Be courteous to the locals and pack out what you pack in!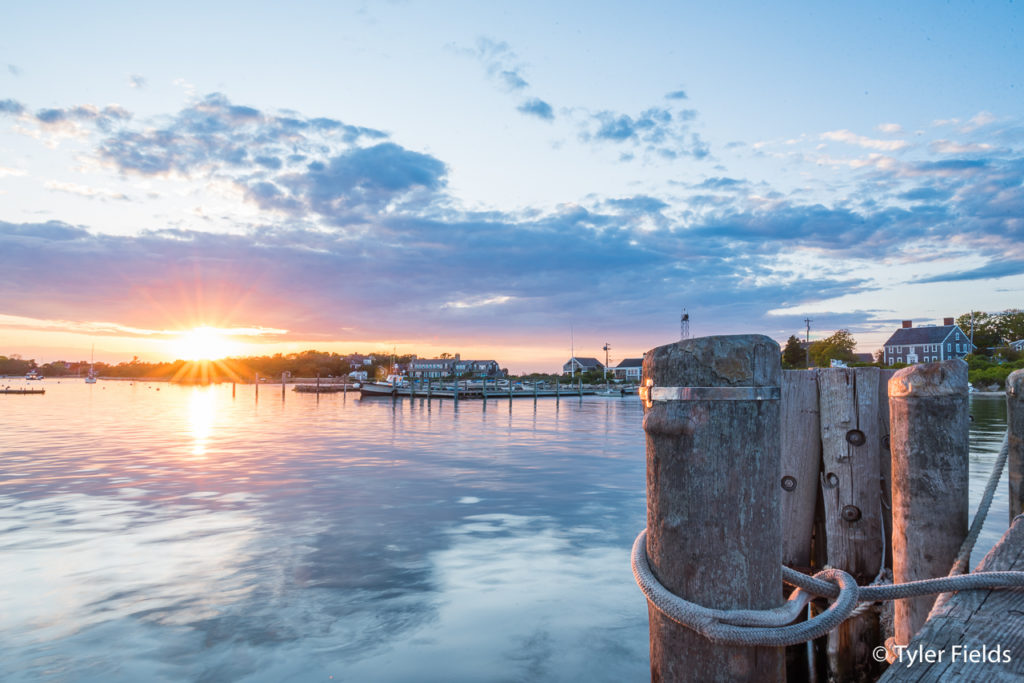 Photos of Woods Hole: Research and Relaxation