The JFK Musuem and Cape Cod Baseball Hall of Fame
Posted by Tyler Fields
John F. Kennedy, the 35th President of the United States, remains one of the most loved and admired figures in American history. In no place is this more true than the small Cape Cod communities of Hyannis and Hyannis Port.
Hyannis Port, Massachusetts is situated midway down the Cape's southern shore and is home to the famed Kennedy Family Compound, the original home purchased by the Kennedy family in 1928. This group of houses served as a secluded getaway for the family before, during and after JFK's presidency. Throughout JFK's office, the beachfront homes acted as a summer White House, entraining foreign leaders and offering President Kennedy the opportunity to escape the responsibilities of office and enjoy his life-long passion of sailing.
To preserve the local history of the Kennedy family and share both the public and private moments of President Kennedy's life on the Cape, the John F. Kennedy Museum was established in downtown Hyannis. Only a short drive from the family compound, the museum offers wonderful exhibits highlighting the President's time on Cape Cod. The museum's exhibits also explores his family's history from the 1930s through the 1960s.
ALSO! Located in the museum's lower level is the Cape Cod Baseball League Hall of Fame. Opened in 2008, the Hall of Fame promotes the long history of the leagues 10 teams, including: memorabilia from each team and from alumni that continued to careers in the majors.
Visit websites for both the museum and hall of fame for more information.
http://www.capecodbaseball.org/archives/halloffame/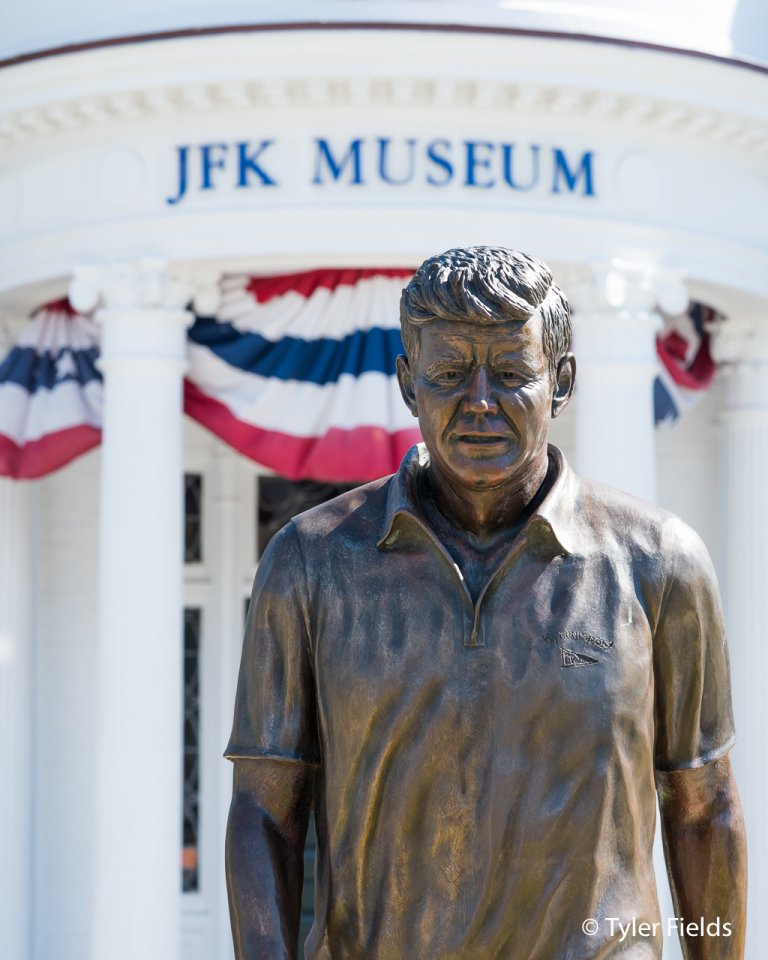 Photos of The JFK Musuem and Cape Cod Baseball Hall of Fame