28th annual Sailors' Series lectures focus on remarkable maritime photography
Posted by US Harbors
Last Updated
Sailors' Series: Elemental Exposures launches March 22
Speakers featured in the 2018 Sailors' Series: Elemental Exposures at the New Bedford Whaling Museum will showcase remarkable maritime photography that captures the dynamic world of yacht racing, the sea's mercurial beauty, and rhythms of life along the coast. Two of the world's most talented marine photographers, Onne van der Wal and Daniel Forster, will speak about their own work and adventures on March 22 and April 5 respectively. On April 19, John Burnham, former editor of Sailing World and Cruising World, will take audience members on a photo tour tracing the history of the International One-Design sailboat class. Louie, Charlie, and Kin Howland will profile Padanaram, Massachusetts' beloved marine painter and photographer Norman Fortier in the final Sailors' Series lecture on May 10. Every year, the Sailors' Series presents a wide variety of experiences and adventures by individuals with lifelong commitments to sailing, boats, and the sea. The 28th annual series is supported by Ruth and Hope Atkinson.
All Sailors' Series Lectures begin at 7 pm with a reception at 6 pm. Individual lecture tickets can be purchased for $15 for Whaling Museum members and $20 for non-members. Series tickets are $54 for Museum members and $72 for non-members. Go to www.whalingmuseum.org or call 508-997-0046 for tickets.

March 22: Wind and Water
Speaker: Onne van der Wal
Onne van der Wal is one of the most prolific and talented marine photographers in the world of sailing. As the bowman and engineer aboard the Dutch maxi-boat Flyer II, he won all four legs of the 1981-1982 Whitbread Round the World Race. Enjoy photos and videos from Onne's recent travels and marine industry editorial work.
April 5: The International One-Design – 80 Years Young
Speaker: John Burnham
The iconic International One-Design sailboat has been the subject of thousands of remarkable photos in its eight decades of competitive history. Join John Burnham, a past champion and former editor of Sailing World and Cruising World, on a photo tour that traces the history of the class, including John's personal experience of the last 30 years and the array of extraordinary venues where the boats are sailed.


April 19: 45 years of Yachting Photography on the High Seas
Speaker: Daniel Forster
Daniel Forster of Jamestown, R.I., is one of the finest yachting photographers of our time. He has covered every America's Cup from 1977 to 2017, and a dozen Olympic Games: 1977 to 2016. Forster's presentation will be nothing short of spectacular, showing images of sailing and the beauty of the sea. It will be every bit as evocative of the last glorious half-century in sailing as were the great Morris Rosenfeld's photos from the preceding 50 years.

May 10: Recalling Norman Fortier: Images and memories of Padanaram's beloved marine painter and photographer
Speakers: Louie, Charlie, and Kin Howland
Norman Fortier (1919-2010) returned to the New Bedford region after World War II and set up his own commercial photo studio. His work testified to both his brilliance as a technician and his uncanny sense of composition. Louie Howland and his cousins Charlie and Kin Howland were neighbors, friends, customers, occasional shipmates, and ultimately landlords of Norman Fortier over a span of some sixty years. Each has special memories of Norm. Each has particular favorites among the nearly 60,000 maritime photographs Norm took during his wonderfully productive career. This presentation will feature plenty of surprises—and the Howlands very much hope that members of the audience will participate.

About the New Bedford Whaling Museum
The New Bedford Whaling Museum is the world's most comprehensive museum devoted to the global story of human interaction with whales through time, and the history and culture of the South Coast region. The cornerstone of New Bedford Whaling National Historical Park, the Museum is located at 18 Johnny Cake Hill in the heart of the city's historic downtown. Museum hours: January through March, Tuesday – Saturday 9 a.m. – 4 p.m. and Sunday 11 a.m. – 4 p.m.; Admission is free for Museum members and children aged three and under; adults $16, seniors (65+) $15, students (19+) $10, child and youth $7. For more information visit www.whalingmuseum.org.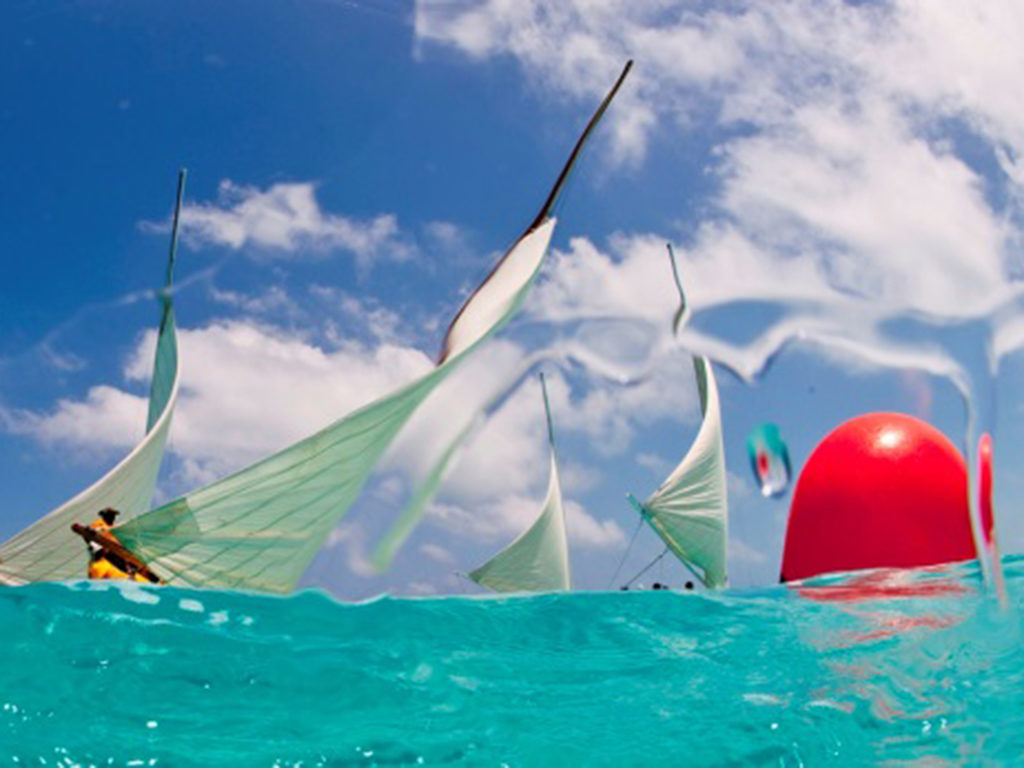 Photos of 28th annual Sailors' Series lectures focus on remarkable maritime photography