Best Harbor Nominations by the Numbers
Posted
Last Updated
We collected your nominations and now we need YOU TO VOTE for the WINNER of our Best Harbor contest. Harbor enthusiasts from across the country proudly provided their nominations and nearly one hundred U.S. harbors have been chosen to enter the race for "Best Harbor of 2019".
Nominated harbors include historic vacation destinations like Nantucket, Newport and Charleston; others are bustling hubs like New York, Boston and San Diego. Some of the nominated harbors have fun names like Whiskey Slough, Robinhood, and Nawiliwili. A few are famous for their unique brand of fun – we're looking at you Provincetown. One common denominator all of these harbors share is the fact that someone believes they are the best in the U.S.
Our home state of Maine can claim more nominations than any other coastal state. Considering that Maine's slogan is "Vacationland" and they have almost 3,500 miles of coastline, we can't say we are surprised. From the working harbors of Rockland and Lubec to tourist-friendly Bar Harbor, Mainers are sure their nominees are the best.
Massachusetts and New York follow Maine's lead for the most nominees, coming in together neck and neck. Between the bright lights of New York City and the cobblestone streets of Bean Town, each represents an equal pool of nominees (20). Is it just us or is this as nerve-racking as an extra inning at a Red Sox/Yankees game?
Connecticut, aka the southernmost state in New England, had a strong showing with 14 nominations. The "Constitution State" will need to show up and vote if they want to push South Norwalk to the top of our poll.
Our two youngest states have one nomination apiece. Dent Point/Stepovak Bay in Alaska and Hawaii's Nawiliwili are their nominees. These harbors are our farthest flung in the non-contiguous U.S. and if you're lucky enough to visit them you'll likely arrive by boat or by plane.
The West Coast received a combined twenty nominations but the most for an individual harbor went to Garibaldi, Orgeon. Known as "Oregon's Authentic Fishing Village," Garibaldi had some enthusiastic admirers. But will they show up to vote for their best harbor?
Louisiana, Mississippi, Maryland and Virginia – these states evoke nautical images of shrimp boats, crab claws and Old Bay spilled on newspaper. Fans of Southeast harbors led the pack with the highest number of images submitted with their nominations. Whether we are thinking about crab in Havre De Grace or peeling shrimp on Dauphin Island, the explanations behind the nominations are making us hungry.
Coast to coast, the people have stepped up and presented their nominations for Best Harbor Now the real competition begins.
Get out and vote for the "Best Harbor in the U.S." and check in with us throughout March to see where your harbor stands in the rankings!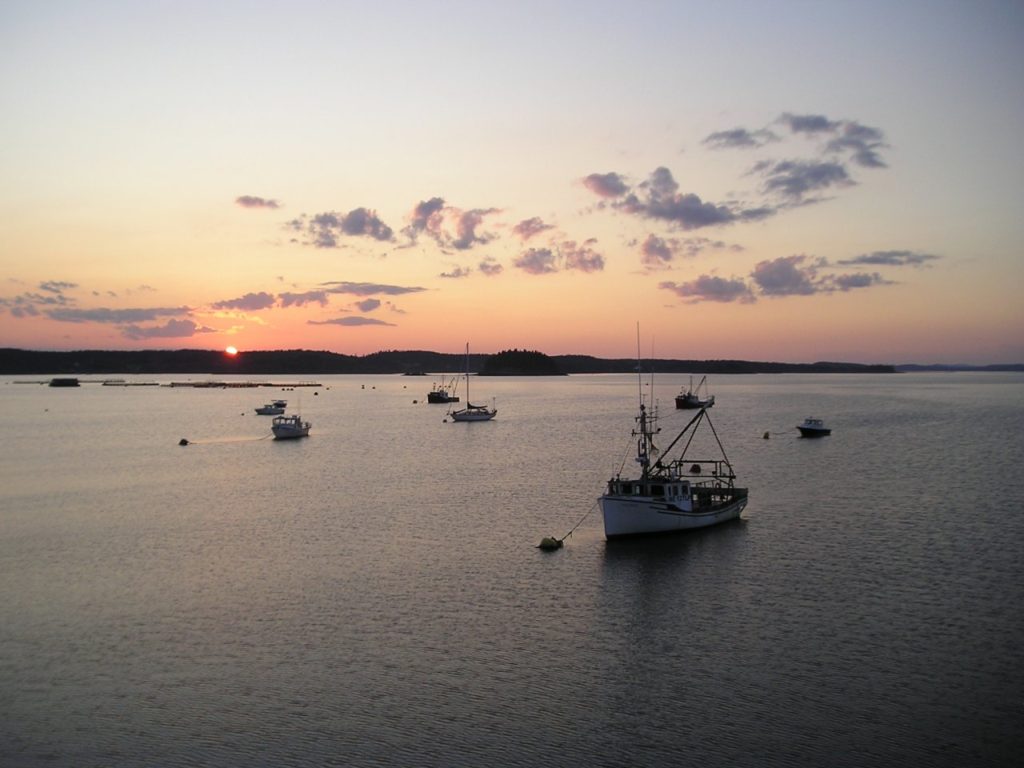 Photos of Best Harbor Nominations by the Numbers