News from Our Coasts: October 2020
Posted
Last Updated
NEWS & UPDATES FOR OCTOBER
We celebrated the second annual Harbormaster Appreciation Day on October 8th with a virtual meeting featuring Harbormasters from across the country and representatives from two of our sponsors Rugged Seas and Sea Tow. Thanks to all who joined us in celebrating our harbor heroes! If you missed the live event click the link below to see the full chat. 

Raffle Winners:

US Harbors baseball hats – Joan Abbott

Inflatable PFDs provided by Hamilton Marine – Noah Toomey

Yeti Travel Mug provided by Fisheries Supply – Kayla Carrasco

Grunden's Travel Bags – David Dabney

Rugged Seas Tote – Harbormaster Layla Jandt-Pedersen

One year membership with Sea Tow – Paul Novak
News & Events 
October is National Seafood Month and the Monterey Bay Aquarium Seafood Watch has compiled a list of recommendations to help you find seafood that has a low impact on the environment.
Senior Harbormaster Fred Uvena of Huntington, NY – Our area Black fish season opened and all our anglers are enjoying their fall fishing. Just take note our agency runs 365 days a year, but our hours are cut to days only. A lot of Agency's have shut down for the winter so please make sure all your safety equipment is in working order. As Senior Harbormaster I recommend you are a member of a tow service. Kayakers please take notice of water temperatures as we go later in season. With Covid-19 still in effect more people are working from home and have more time to be on the water. Stay Safe
News & Events from Our Partners
---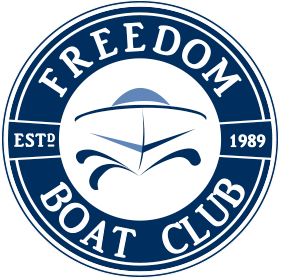 FREEDOM BOAT CLUB OF MAINE is expanding once again. Through a new partnership agreement with Sunset Marina, they will be opening an additional location in South Portland for the 2021 boating season. This will be their fourth location in Maine. The boat share service currently has clubs at Yarmouth Boat Yard on the Royal River in Yarmouth, at Moose Landing Marina in the Sebago Lakes Region in Naples, and at Fore Points Marina in Downtown Portland.
"Interest in the boat club has grown exponentially so we wanted to offer our members more options" noted Steve Arnold, owner of Yarmouth Boat Yard, Moose Landing Marina, and Freedom Boat Club of Maine. "Boating is a great way to explore Maine and this new club location will provide our members additional vessels and waterways to enjoy."
"We are excited to welcome Freedom Boat Club Members to our marina," stated Dan and Elaine Lilley owners of Sunset Marina. "We're confident they'll appreciate our convenient location and our full marina amenities which include an onsite restaurant."
The Sunset Marina location will start out with three vessels, bringing the total fleet size in Maine to 25 new model year boats. All Freedom Boat Club of Maine members will have unlimited access to all fleet vessels at all club locations in the state.
Freedom Boat Club offers an affordable alternative to boat ownership. Club members enjoy maintenance-free boating and unlimited access to fleets of new model year boats at four locations in Maine plus 240+ locations across the U.S., Canada and France at no extra charge. With no repair or cleaning concerns, boaters can just enjoy creating lifelong memories on the water with their family and friends. Fleet vessels in Maine include center consoles, dual consoles, deck boats, downeast cruisers, rigid inflatables, and pontoon boats. For more information, visit FreedomBoatClubMaine.com, email [email protected] or call 207-331-5374.
Sunset Marina is full-service, offering daily and seasonal boat slips and dockage for powerboats and sailboats up to 250′. Located in Portland Harbor, they offer a relaxed and affordable marine environment with hauling, launching, storage and maintenance services available. Family owned and operated since 1997, Sunset has a fully attended fuel dock, pump-out station, ice and water and every slip has freshwater access, wifi and electricity. For more information on Sunset Marina, visit Sunset-Marina.com or call 207-767-4729.
---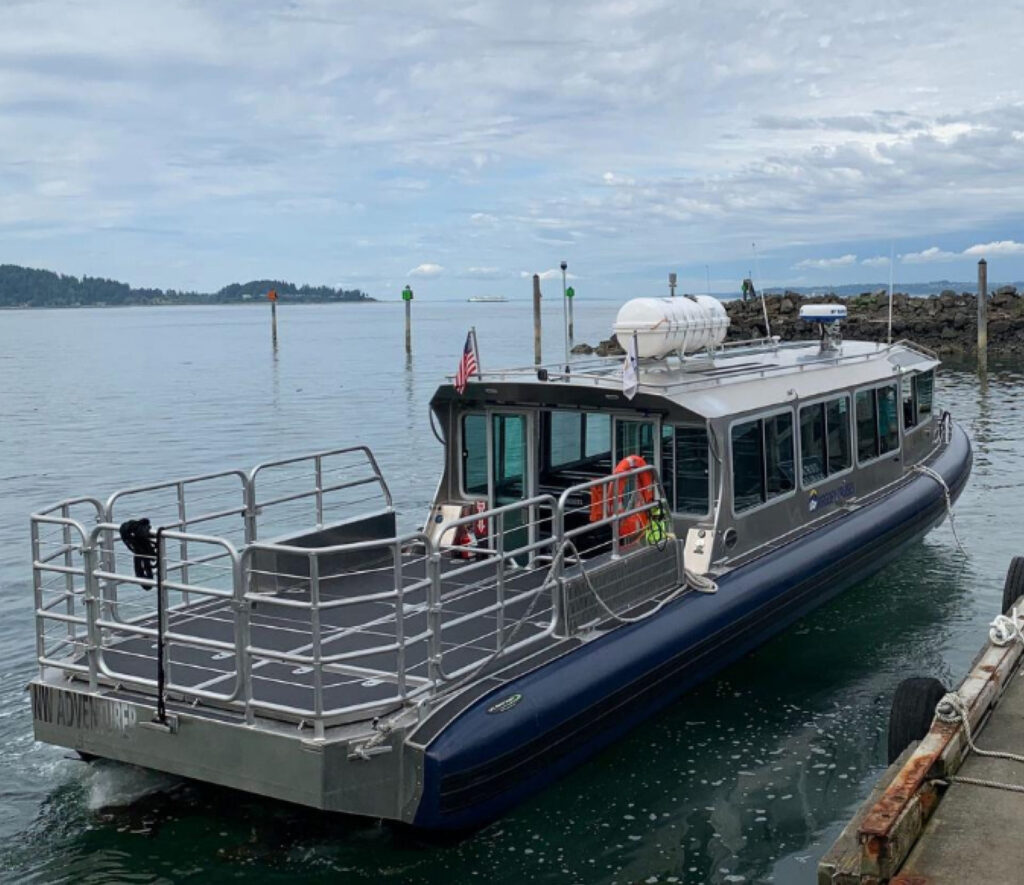 INVENTECH MARINE – Each fall, the editors of WorkBoat magazine unveil the 10 Significant Boats of the year. This year, the vessel NW Adventurer has been chosen as one of the top 10 boats of 2020.
About WorkBoat: At WorkBoat, we define boats recognized as "Significant" as a first of its kind, a successful series build, one that has an unusual mission or missions, operates in unusual places, or helps advance new workboat frontiers like wind energy.
This year, we are inviting the WorkBoat and International WorkBoat Show audience to vote on the vessel that will ultimately be crowned the WorkBoat Boat of the Year. Online voting will launch on Oct. 17 and we will follow up with a link as soon as it is live.
WorkBoat Senior Editor Ken Hocke will be hosting a panel of owners, builders, and designers that are behind this year's Significant Boats on Dec. 10 at 3:00pm eastern as part of the WorkBoat Think Tank (more details to follow). The Boat of the Year will be announced on Dec. 17 exclusively on WorkBoat.com.
Vote for NW Adventurer!!!
---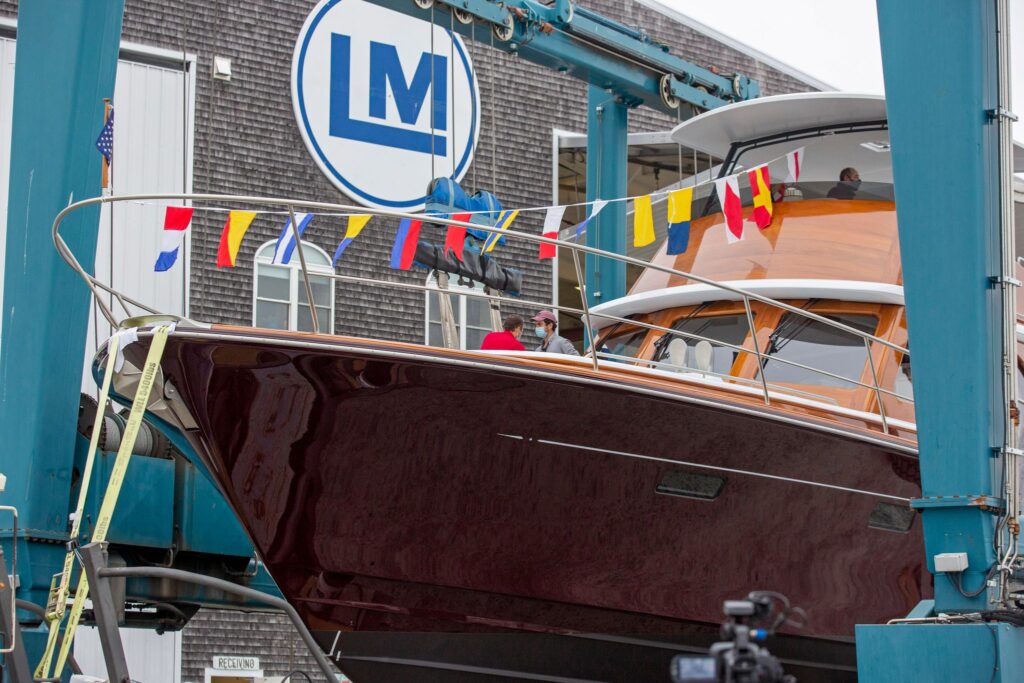 LYMAN-MORSE – Last week the team at Lyman-Morse celebrated the launch of their newest project — the Hood 57 Flybridge Express.  The Lyman-Morse crew together with the Hood family and designers Robert Stephens and Paul Waring — whose firm collaborated with Chris Hood to draw the magnificent yacht — gathered for the occasion. From the custom Awlgrip paint job, to the titanium spiral stairwell to the flybridge to the finger-tip controlled IPS pod drives and serene interior, this yacht is a show stopper and game changer. Billy Black will be back later this month to photograph this masterpiece from stem to stern. Check out more of Billy's photos HERE.
---
MJM YACHTS – Taking day-yachting and weekend cruising to the next level, the new MJM 3z is all performance and fun, with the protection of a pilot house.
Request information at [email protected] or explore the model at https://mjmyachts.com/3z/
---
Watch How Capt. Henderson Uses SiriusXM Marine Weather to Help Stay Safe!
Check out this video with Capt. Mark Henderson from the Liquid Fire Fishing team on how he uses SiriusXM Marine's weather – including radar and wind/wave info – to help keep him safe on the water.
Updates From Our Coastal Business Community​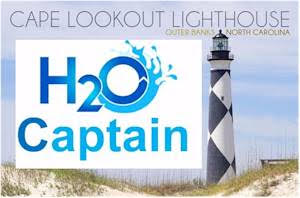 H2O Captain Eco-Tour Private Boat Excursions has just finished up its first season in business serving the Beaufort, Morehead City, Atlantic Beach NC coastal harbors.  By any measurement, this was a successful year; by all the 5 Star Reviews in Google My Business, Facebook, and TripAdvisor (and ONLY 5 Star Reviews); the number of excursions performed; safety record; the number of wild horses seen; waterside restaurants visited with passengers; photos taken of The Cape Lookout Lighthouse and of the Shackleford Horses which have been widely distributed on social media; etc.  Furthermore, H2O Captain was also honored by the U.S. National Park Service asking Captain Mark to personally take out their Wildlife Biologist as well as her 2 volunteers to scout out an area most do not go to on Shackleford Banks.
We are already considering adding 2 more tours for the 2021 season and look forward to it!
---
Sailors for the Sea: Green Boater Tip of the Month: Analyzing over ten years of freeze claims, BoatU.S. Marine Insurance found that more than 75% of the claims involved cracks in the engine block or the exhaust manifolds that occurred because water remained in the engine or cooling system during a hard freeze. Check out our Green Boating Guide to learn how to properly winterize your boat!
---
Two classic New England-based brands – Yachtsman Hotel & Marina Club in Kennebunkport, ME and iconic American footwear brand Sperry – have partnered together to create Kennebunkport's most stylish new hotel destination.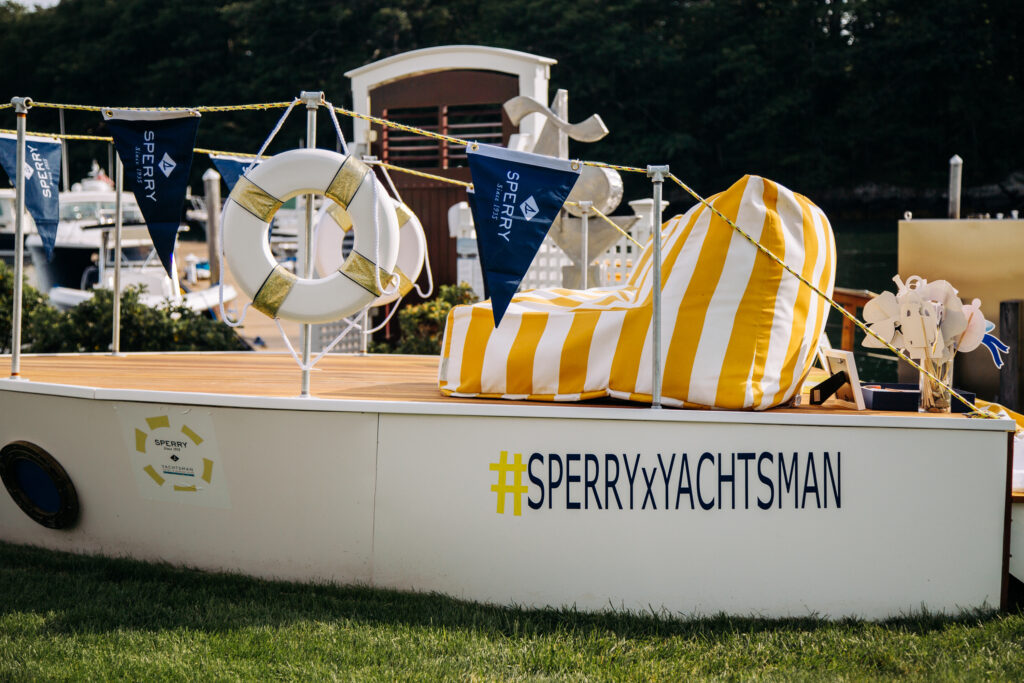 As part of the partnership, the brands will offer the exclusive "Therapy by the Sea" hotel package, which starts at $1,295 and includes:
Two-night stay at Yachtsman Hotel & Marina Club
Two pairs of Sperry summer boat shoes in-room, upon arrival
VIP Reservation at the Yacht Rock Bar by Sperry and two complimentary handcrafted cocktails inspired by the storied brand
Two-hour canoe or kayak rental from the Kennebunkport Marina
Signature Yachtsman Sea Love candle, made locally in Kennebunkport
They will also launch the Yacht Rock Bar by Sperry – a nautical-themed alfresco cocktail bar where guests can enjoy a custom cocktail menu inspired by the brand's heritage and the freedom of the yacht rock lifestyle. Guests are encouraged to capture a picture-perfect moment on a custom-built, yacht-inspired photo installation designed to replicate the bow of boat. Throughout the summer, the Yacht Rock Bar by Sperry will also play host to a series of happy hour soirees where guests can celebrate the best of a seaside summer in New England.
Guests will have the opportunity to experience these unique offerings until October 31, 2020.
Photos of the Month
NOTE FROM OUR EDITOR: Do you have a beautiful or fun photo of your harbor, what you've been doing for social distancing, or a project you're working on? Send it to us!