Safety 101: How to Choose the Right Life Jacket
Posted
Last Updated
By USGC.
U.S. Coast Guard life jacket requirements for recreational vessels:
A wearable life jacket for each person must be aboard. These life jackets must be…
• U. S. Coast Guard approved
• The proper size for the intended wearer
• In good and serviceable condition
• Properly stowed (readily accessible)
When a vessel is underway with children under 13 years old, they must be wearing a life jacket unless they are below deck or in an enclosed cabin. Note: On some state waters this age requirement may vary. Boaters are encouraged to check with their respective state boating authority regarding these requirements.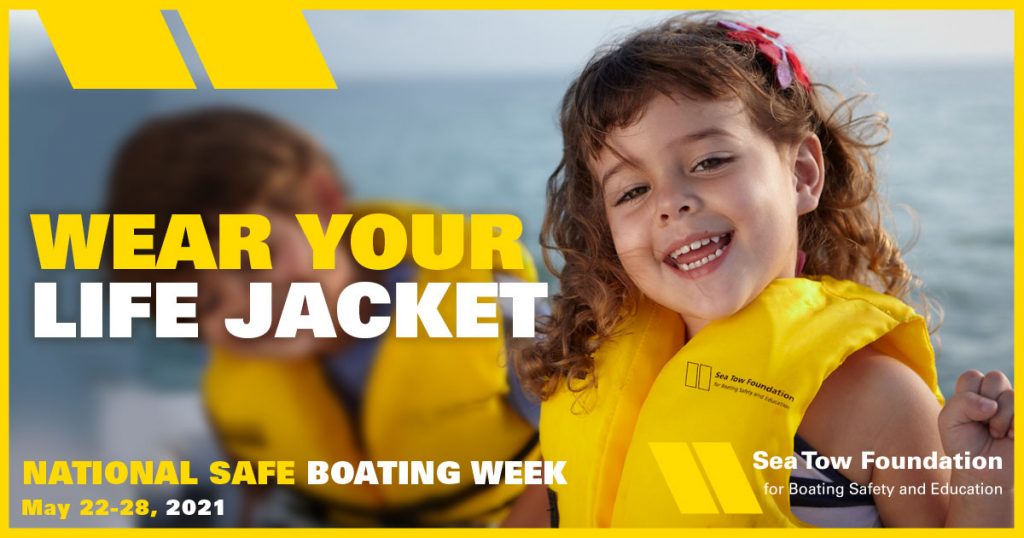 ---
If a life jacket fits properly it will keep your head above the water. Too big, and the life jacket will ride up around your face. Too small, it will not be able to keep your body afloat. Life jackets designed for adults will not work for children!
Try It On For Size
#1 Check the manufacturer's label to ensure that the life jacket is a proper fit for your size and weight.
#2 Make sure the jacket is properly fastened.
#3 Hold your arms straight up over your head.
#4 Ask a friend to grasp the tops of the arm openings and gently pull up.
#5 Make sure there is no excess room above the openings and that the jacket does not ride up over your chin or face.
For the best fit, try the life jacket in shallow water under safe and supervised conditions.
READ MORE at uscgboating.org