The Spanish town powered by waves
Posted
Last Updated
By  www.bbc.com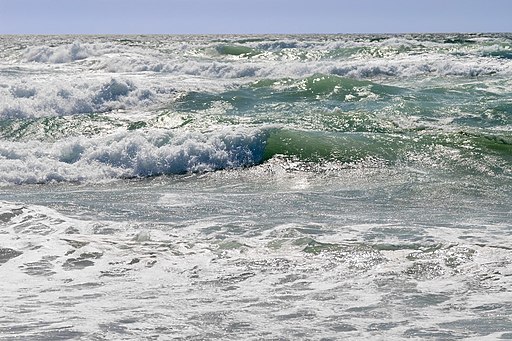 For centuries, inhabitants of the picturesque coastal town of Mutriku have drawn from the ocean's riches. Now they're harnessing its immense power.
The Basque town of Mutriku owes its soul to the sea. It sits wedged into a bay carved out of the rugged, steep cliffs of Spain's northern coast, roughly 50km north-east of Bilbao. The coastline here is a geological marvel, created by powerful storms and relentless waves that left behind flowing, jagged layers of fine shale known as flysch that stretch out into the ocean like pages of an ancient book.
For centuries, the same ocean has enriched residents of this coastal town. Formed as a fishing village more than 800 years ago, Mutriku grew alongside Basque commerce through the Middle Ages to become a thriving port, home to generations of fisherfolk, traders, shipbuilders and whalers. Sailors from Mutriku ventured as far as the Gulf of St Lawrence to hunt seals, whales and cod. The products they brought back fuelled leather industries in Mutriku and across Europe. Mutriku's whalers were such renowned experts that as early as the 13th Century, the Spanish crown demanded a whale from the town as an annual tribute.
Mutriku is "one of the best-preserved medieval towns in the Basque Country and its entire history has been linked to the sea," said Violeta Bandrés, a guide at the Mutriku Tourism Office. "It is a history of fishermen, navigators, sailors; men and women whose lives unfolded in this environment."
Read more at  www.bbc.com