Tides Today & Tomorrow in Bridgeport, CT
TIDE TIMES for Saturday 12/9/2023
The tide is currently rising in Bridgeport, CT.

Next high tide :
8:07 AM
Next low tide :
2:34 PM
Sunset today :
4:25 PM
Sunrise tomorrow :
7:05 AM
Moon phase :
Waning Crescent
Tide Station Location :
Station #8467150
Printing our tide charts?
Help us keep our doors open and lights on by registering as a member of US Harbors.
It's simple and free!
Bridgeport, CT Tides - Dec 2023
Date
High Tide
Low Tide
Sun
Moon
AM
ft
PM
ft
AM
ft
PM
ft
Rise
Set
1
Fri
1:33
6.3
1:44
6.8
7:35
0.8
8:15
0.4
6:57
4:26
2
Sat
2:21
6.1
2:33
6.5
8:24
1.0
9:02
0.6
6:58
4:26
3
Sun
3:11
6.0
3:23
6.2
9:17
1.2
9:51
0.8
6:59
4:25
4
Mon
4:01
6.0
4:17
6.0
10:12
1.2
10:41
0.9
7:00
4:25
5
Tue
4:53
6.0
5:12
5.8
11:08
1.2
11:31
0.9
7:01
4:25
6
Wed
5:45
6.1
6:07
5.8
12:03
1.1
7:01
4:25
7
Thu
6:35
6.3
7:01
5.8
12:20
0.9
12:56
0.8
7:02
4:25
8
Fri
7:23
6.6
7:51
5.9
1:08
0.8
1:47
0.6
7:03
4:25
9
Sat
8:07
6.8
8:38
6.0
1:54
0.7
2:34
0.3
7:04
4:25
10
Sun
8:50
7.1
9:22
6.2
2:38
0.6
3:19
0.0
7:05
4:25
11
Mon
9:32
7.3
10:05
6.3
3:22
0.5
4:03
-0.2
7:06
4:25
12
Tue
10:14
7.4
10:49
6.4
4:06
0.4
4:48
-0.4
7:07
4:25
13
Wed
10:59
7.5
11:34
6.4
4:51
0.3
5:33
-0.4
7:07
4:25
14
Thu
11:46
7.5
5:38
0.2
6:20
-0.4
7:08
4:26
15
Fri
12:22
6.5
12:36
7.5
6:27
0.2
7:10
-0.4
7:09
4:26
16
Sat
1:14
6.5
1:30
7.3
7:21
0.2
8:02
-0.3
7:10
4:26
17
Sun
2:08
6.5
2:26
7.1
8:19
0.2
8:57
-0.2
7:10
4:26
18
Mon
3:05
6.6
3:25
6.8
9:21
0.3
9:54
-0.1
7:11
4:27
19
Tue
4:04
6.7
4:27
6.6
10:26
0.3
10:52
0.0
7:11
4:27
20
Wed
5:05
6.8
5:31
6.4
11:32
0.2
11:51
0.0
7:12
4:28
21
Thu
6:06
7.0
6:35
6.2
12:36
0.1
7:13
4:28
22
Fri
7:05
7.2
7:36
6.2
12:48
0.0
1:37
-0.1
7:13
4:29
23
Sat
8:00
7.4
8:33
6.3
1:44
0.1
2:33
-0.3
7:13
4:29
24
Sun
8:52
7.4
9:25
6.4
2:37
0.1
3:25
-0.5
7:14
4:30
25
Mon
9:40
7.5
10:12
6.4
3:28
0.1
4:13
-0.5
7:14
4:30
26
Tue
10:25
7.4
10:57
6.4
4:15
0.1
4:58
-0.5
7:15
4:31
27
Wed
11:09
7.2
11:41
6.3
5:01
0.2
5:41
-0.4
7:15
4:32
28
Thu
11:52
7.0
5:44
0.3
6:22
-0.2
7:15
4:32
29
Fri
12:24
6.3
12:34
6.8
6:27
0.4
7:02
0.0
7:16
4:33
30
Sat
1:06
6.2
1:17
6.6
7:09
0.5
7:42
0.1
7:16
4:34
31
Sun
1:49
6.1
2:00
6.4
7:53
0.6
8:22
0.4
7:16
4:34
Date
High Tide
Low Tide
Sun
Moon
AM
ft
PM
ft
AM
ft
PM
ft
Rise
Set
www.USHarbors.com
Sponsored Content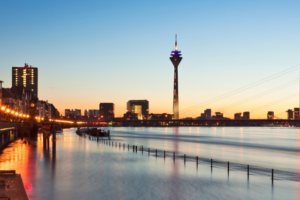 By US Harbors. Coastal Flooding Predictions for December 2023 We're always amazed how NOAA's high tide flooding predictions change so significantly from month to month! This month the Pacific Northwest will see the most flooding, while Florida and the Southeast will be relatively spared. Important: These predictions do not account… Learn More