Boating, Fishing, and Travel Information for Mount Sinai, NY
Mount Sinai is a hamlet on the North Shore of Long Island, and is located within the Town of Brookhaven in Suffolk County, New York. First settled in the 1660s as an agricultural hamlet, it transitioned into a popular resort town in the late-19th century and developed into a suburb of New York City in the mid-20th century. While primarily a residential community, the hamlet contains Mount Sinai Harbor and its popular public beach, Cedar Beach.
The northern part of Mount Sinai Harbor borders an active recreation area that is located on a 2-mile long peninsula. This includes Cedar Beach, one of the most popular North Shore beaches during the summer months. A marine sanctuary and nature preserve connects the various sections of Cedar Beach with scenic walking trails and serves to protect the remaining sand dunes. Commonly owned lands set aside in 1664 are being used for public recreation or have been rented for private use by a fishing station, yacht club and boatyard. A number of commercial fishermen work out of the harbor and fish in Long Island Sound. The peninsula, which is most directly accessible from the neighboring community of Miller Place, contains a number of historical vacation houses on both sides of the boundary line. The majority of these houses have since been converted to full-year use.
The southern part of it is a more serene location. Clamming is a popular activity during low tide, as is fishing at high tide. Throughout its history, Mount Sinai Harbor has been utilized for the catching of shellfish, the fishing of snapper and flounder, the hunting of waterfowl, sand milling, and the harvesting of salt hay. Satterly Landing, a small park that once housed a boathouse, provides views across the harbor.
The original mouth of the harbor was on the east side. Winds and tides continually narrowed its opening. Local residents toiled at widening the mouth. In the mid 19th century a new mouth was dredged on the west side of the harbor. Tides continue to dump sand, narrowing the mouth of the harbor. It still must be dredged to keep it open to allow for the boats moored in the harbor to reach the Sound. Three major civic battles were waged in the 20th century when various plans to dredge the harbor were proposed and pursued by the Town of Brookhaven. Two dredging projects were approved, and the present channels and deep basin south of Cedar Beach are the result of that action. A united civic action finally got the dredges out of the harbor in the late 1960s.
See our weather radar, buoy data, marine forecast, and current weather for Mount Sinai, NY. 
Other Helpful Resources:
SEE MORE
Sponsored Content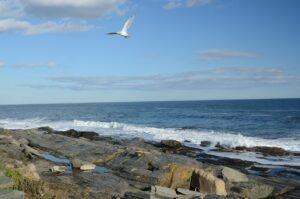 Hyper-local Stations to Provide Real-Time, Observational Data on Sea-Levels for 5 Coastal Towns Rockland, Maine -- US Harbors, in partnership with Divirod, a data and technology company, is launching a pilot program in Penobscot Bay, ME to test a new technology for water-level sensing. NOAA currently maintains 200 live, observational tide… Learn More
Coastal News Updates See All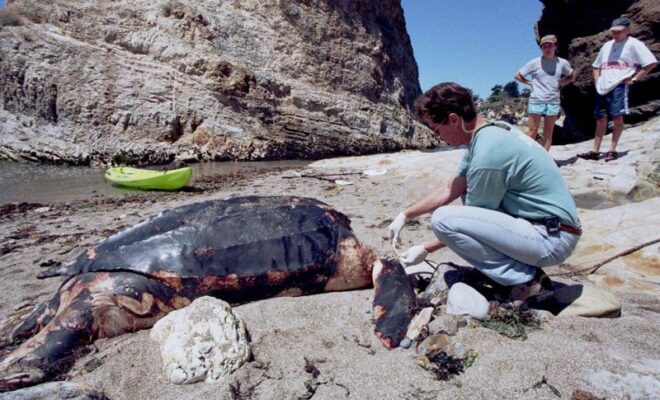 SACRAMENTO, Calif. (AP) — California has added the Pacific leatherback sea turtle to its endangered species list, guaranteeing more protections for a rapidly dwindling population. The California Fish and Game Commission voted Thursday to add the turtles under the state's Endangered Species Act. The world's largest turtle species have been… SEE MORE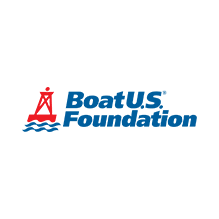 Just as lights play a significant role in understanding what other boats are doing, so do sounds. Understanding what you hear is another step towards being a "complete mariner". Virtually every boat is required to have some sound producing device. There is a great deal of latitude in what type… SEE MORE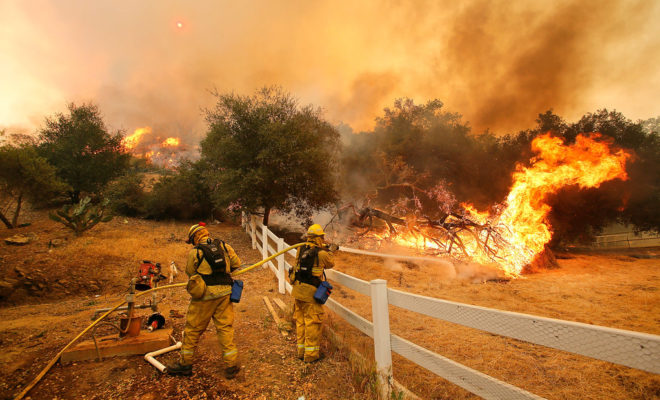 SANTA BARBARA, Calif. (AP) — A wildfire raging through Southern California coastal mountains threatened ranches and rural homes and kept a major highway shut down Wednesday as the fire-scarred state faced a new round of dry winds that raise the risk of infernos. The Alisal Fire covered more than 24… SEE MORE
Photo Credits
Image Courtesy of Lorraine Baldwin.