Boating, Fishing, and Travel Information for Cocoa Beach, FL
Cocoa Beach is a city in Brevard County, FL and a key destination on the Space Coast. Tourists are drawn to the beach town in large part by surfing and surfing festivals such as the annual Easter Surfing Festival that began in 1964. The city has 37 canals as well as 17 miles of channels, as it is almost entirely surrounded by water with the Banana River on one side and the Atlantic Ocean on the other.
Things to do in Cocoa Beach
Go to the beach!
There are four public parks with beach access: Alan Shepard Park, Sidney Fischer Park Lori Wilson Park, and Robert P. Murkshe Memorial Park.
Head in to space!
To the north of Cocoa Beach is Cape Canaveral, home of the launch site for many space-faring missions. Launch details can be found here, if you are lucky enough to be in the area for one it is not to be missed. If not, there is still plenty of out-of-this-world experiences to be had. On Merritt Island, just west of Cocoa Beach, is the Kennedy Space Center Visitor Complex, an interactive celebration of the history (and future) of space travel on Florida's Space Coast.
Visit Westgate Cocoa Beach Pier
Stretching 800 feet into the Atlantic, the historic Space Coast landmark was originally known as Canaveral Pier. There are 5 spots for food and drink, rental equipment for a spot of fishing, and surfing lessons (with surfboard supplied).
Look for Manatees 
Banana River lies between Cape Canaveral and Merritt Island, is the only lagoon not included in the Intracoastal Waterway, and contains an area of protected Manatee habitat. The boardwalk offers visitors a chance to see the endangered, and adorable, sea creatures.
See our weather radar, buoy data, marine forecast, and current weather for Cocoa Beach, FL.
SEE MORE
Sponsored Content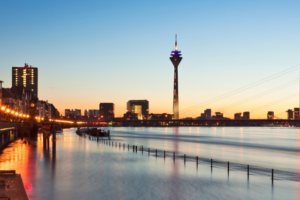 By US Harbors. Coastal Flooding Predictions for December 2023 We're always amazed how NOAA's high tide flooding predictions change so significantly from month to month! This month the Pacific Northwest will see the most flooding, while Florida and the Southeast will be relatively spared. Important: These predictions do not account… Learn More
Coastal News Updates See All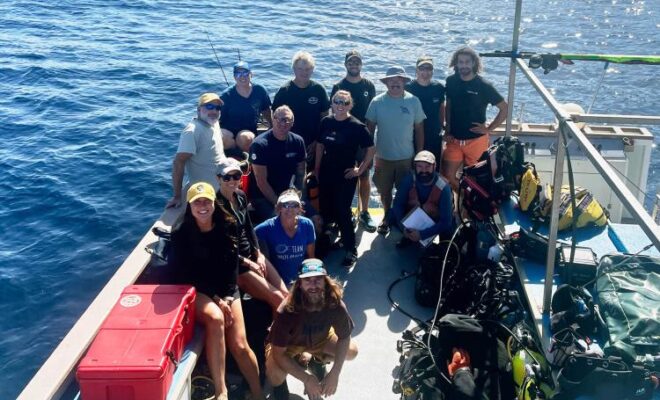 By fisheries.noaa.gov. During a recent research cruise off the southern coast of California, NOAA Fisheries divers and partners found a juvenile white abalone. It's one of only three live juveniles observed in natural subtidal reefs along the California coast during the past 20 years. They once numbered in the millions, but… SEE MORE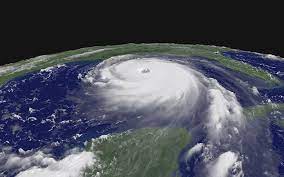 By apnews.com. When Hurricane Michael hit the Florida Panhandle five years ago, it left boats, cars and trucks piled up to the windows of Bonny Paulson's home in the tiny coastal community of Mexico Beach, Florida, even though the house rests on pillars 14 feet above the ground. But Paulson's… SEE MORE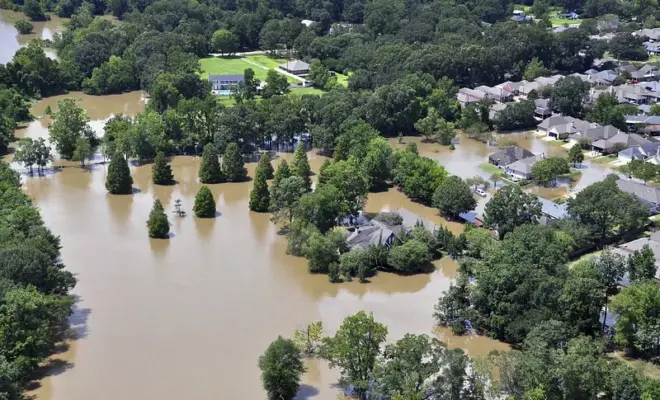 By yaleclimateconnections.org. In many coastal towns, water spills onto streets and sidewalks during high tide – even on sunny days. This flooding is often called "nuisance" flooding, but it's more serious than that name implies. "While it feels like a small inconvenience at the time, those impacts add up to… SEE MORE
Photo Credits
Cocoa Beach Pier, FL - Cathylaurenzi, CC BY-SA 4.0 , via Wikimedia Commons