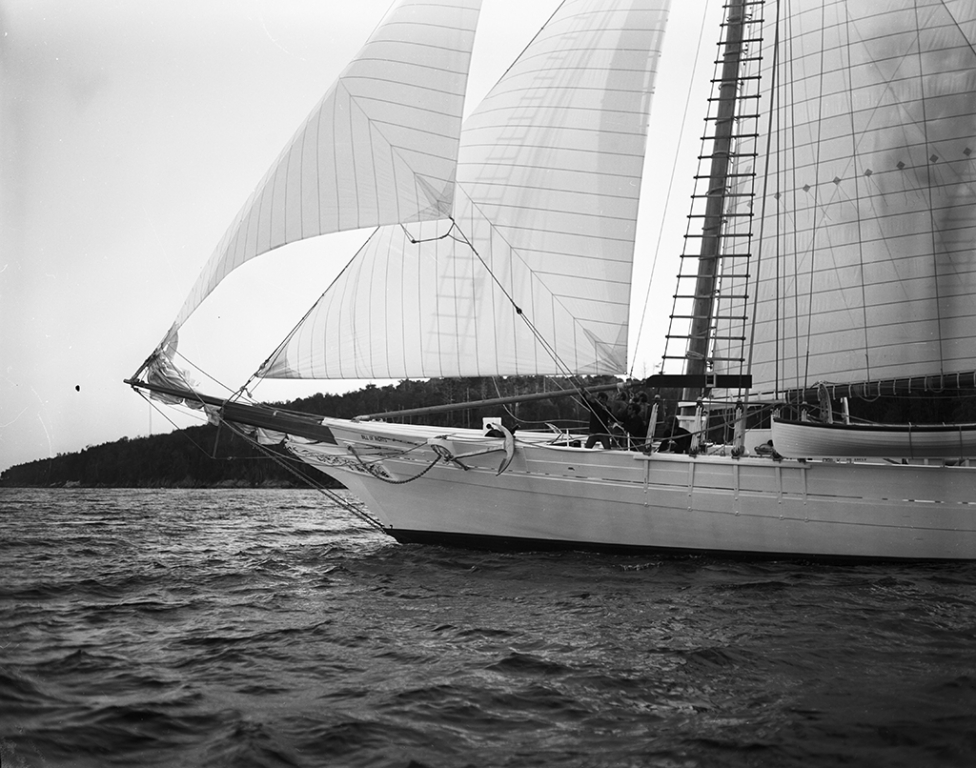 Bill of Rights is a partial replica of an 1856 gaff topsail schooner which, with a secret hold, was used as a contraband runner along the East Coast. The Bill of Rights was built in 1971 for Joseph M. Davis Jr., of Pawtucket, Rhode Island, by the Harvey F. Gamage Yard of South Bristol, Maine.
She has an LOA of 125′, with a beam of 24′, a hull depth of 9 1/2′, and a gross weight of 95 tons.
In recent years, she has been used as a teaching vessel; she's owned by the American Tall Ship Institute in Oxnard, California. She's been a floating classroom where schoolkids learn marine biology and maritime history. Currently, ATSI offers internships to college students who go aboard for three months as crew and learn all aspects of seamanship.