News from Our Coasts: December 2020
Posted
Last Updated
NEWS & UPDATES FOR DECEMBER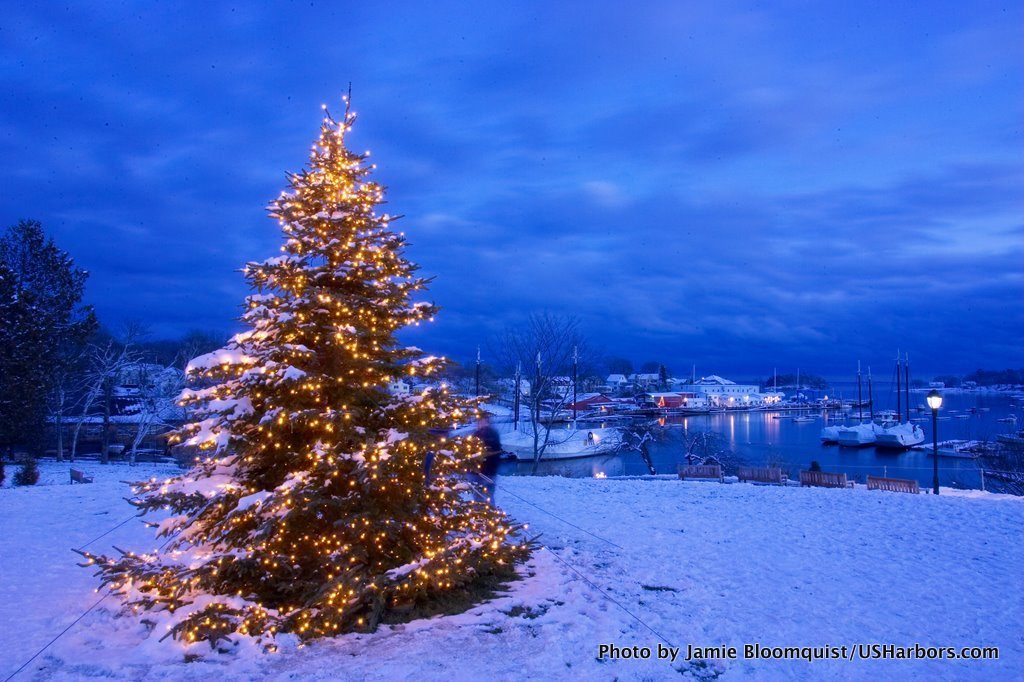 Dear Reader,
As we wrap up an unprecedented year, we want to thank you for your support. Although much has changed over the last 12 months, our dedication to our coastal communities is stronger than ever and we know you feel the same way. We look forward to continuing to provide your tides, weather and local info in the New Year. May 2021 be happy and healthy for you and your family.
-The US Harbors Team –
Updates from US Harbors
Now that winter weather is fully upon us, don't forget to plan ahead for the next big storm. Click HERE for the latest on cold weather prep and emergency tips.
New hook regulations go into effect January 1st for some areas in Florida. Get the latest info on our Fishing Page.
A vessel slow speed zone is in effect in the waters south of Nantucket until December 29th.
News & Events from Our Partners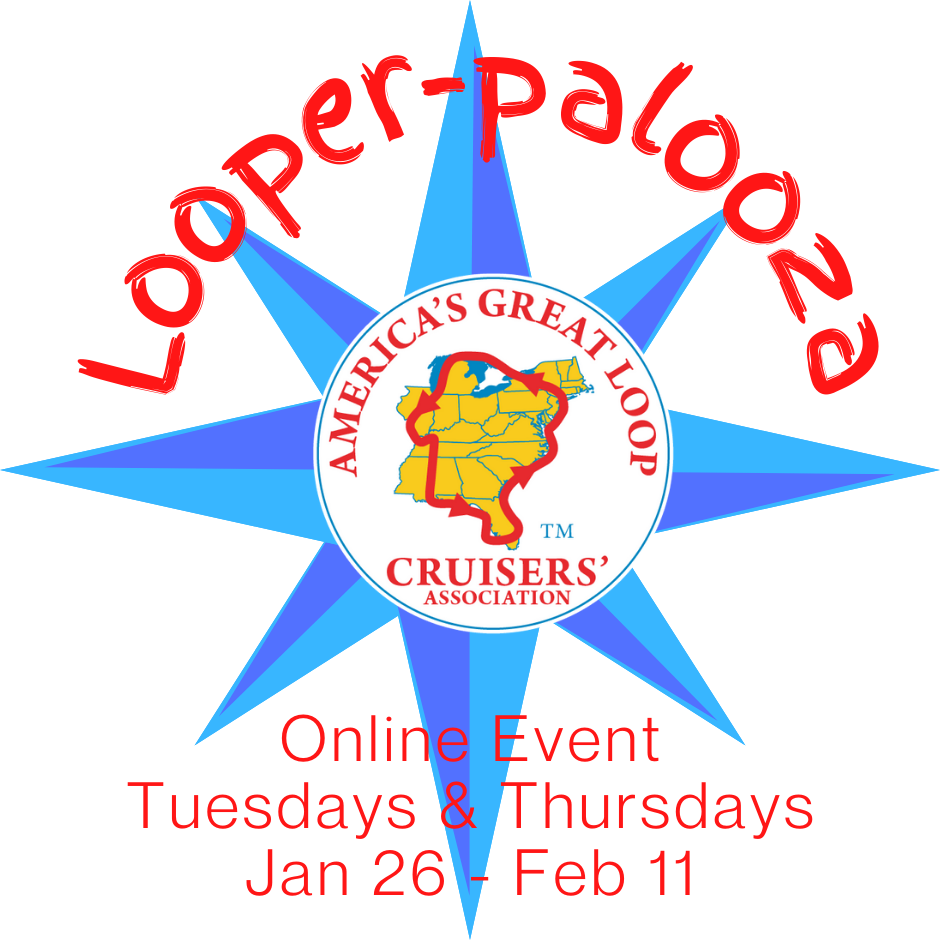 AMERICA'S GREAT LOOP CRUISER'S ASSOCIATION – The next AGLCA event is open for registration! Looper-palooza will be a virtual event held Tuesday and Thursday evenings from January 26th – February 11th. There are three tracks to choose from: Route Briefing, covering the waterways from Fort Myers, FL to Norfolk, VA, including The Bahamas, Looper Lifestyle session where you will learn how to prepare for your Great Loop trip, and a special time for Gold Loopers as well! Don't miss your chance to meet and greet with our members and sponsors! Details can be found at www.greatloop.org/Looper-palooza. Hope to see you there!
---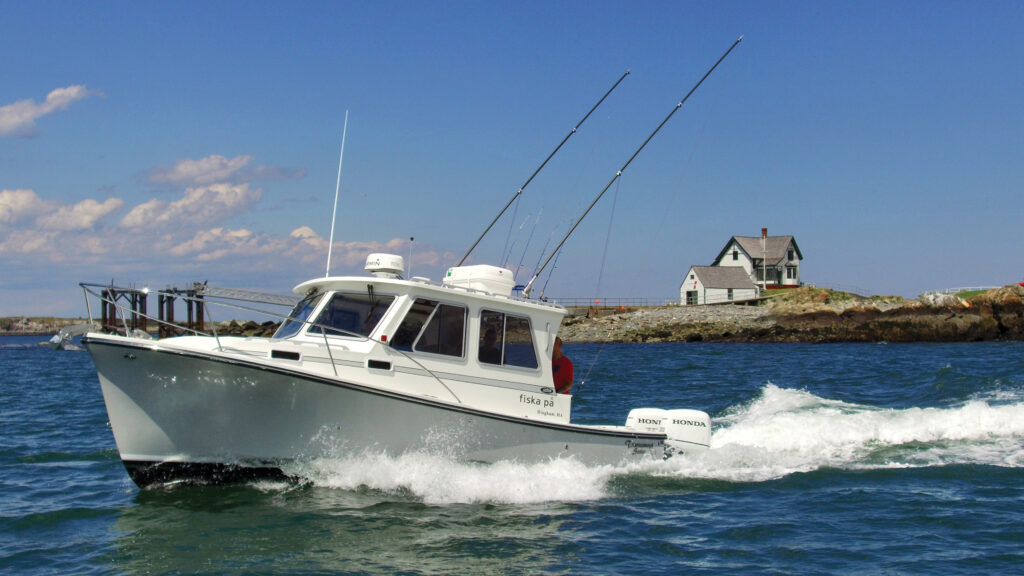 EASTERN BOATS – The 27 Tournament is the first of the Eastern Boats models to have the Seakeeper installed. The Seakeeper is a computer-controlled gyroscope that generates enough force to essentially stop boat roll. Eastern Boats is excited to improve on the already seaworthy handling their down east boats offer. Innovation is always a goal at Eastern Boats which allows us to provide our customers with the newest technology for the best experience possible.
---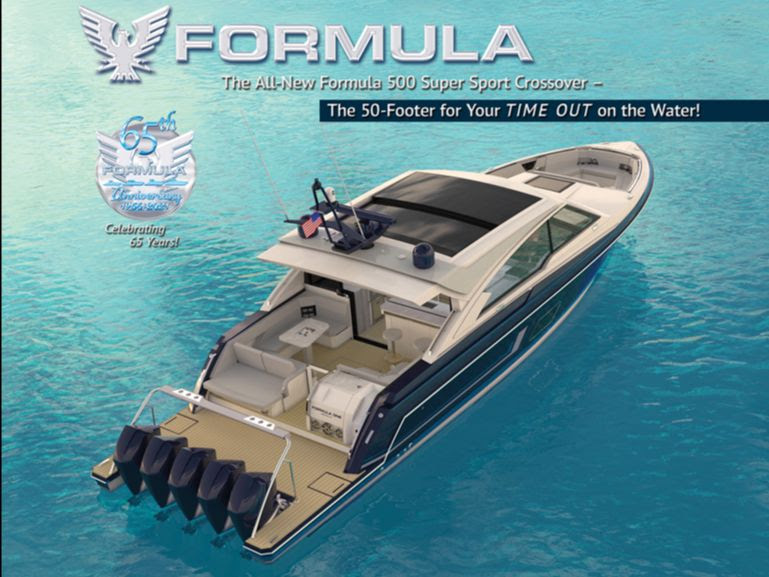 FORMULA BOATS – Announcing the New 500 Super Sport Crossover! The Formula 500 Super Sport Crossover is your newest and best choice for taking a time out on the water! Finally, a fifty-foot answer to your private escape with family and friends, combining a commanding offshore ride with amenities and luxury to be enjoyed by your group for pleasure and adventure. The 500 SSC offers the Formula Crossover heritage of a wide-open, single-level bowrider inviting open station-to-station wandering.
From the enclosed coupe-top salon to the aft lounge bar, the 500 SSC is a true evolution and culmination of the Formula SmartZone™ concept. From the full bow lounge forward to the expansive extended swim platform aft, you will find air-conditioned comfort, entertainment and innovation. A full-width motorized glass salon bulkhead allows you to choose your degree of separation or shared fun with the aft cockpit lounges and bar areas.
Click here to view our Christmas video! Warm wishes and a safe boating season in 2021!
---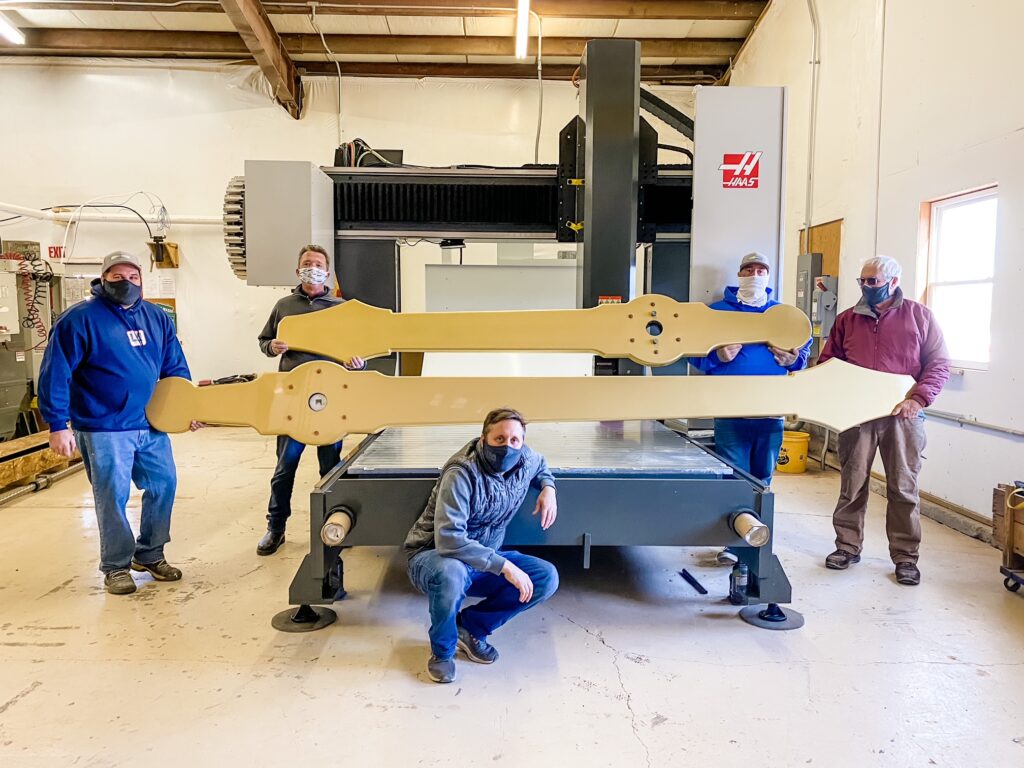 LYMAN MORSE TECHNOLOGIES – Time was literally of the essence when Lyman-Morse Technologies was contracted by Knollmeyer Construction in September to build a set of clock hands for Boston's iconic landmark Custom House Tower by December. It was never going to be a straightforward job. Among other things, the timing was dependent on the clock tower's residents – a pair of nesting Peregrine falcons who have made the clock their home for more than 20 years. The four-sided clock is part of the large tower atop the Financial District's Custom House building, which was completed in 1847. The 495-foot tower and clock were added to the building in 1915-16. The skyscraper was the city's tallest, before it was eventually surpassed by the Prudential Tower in 1964.
In addition to timing, requirements for the project included weight restrictions, stiffness, weather-resistance and it needed to be historically accurate, requiring a Boston Landmark Commission approved gold finish. The new hands (five sets were made of the minute and hour hands – 4 sets for each of the clock's faces, plus a spare set) weigh 25lbs each and are made of carbon fiber laminates infused with epoxy resin. "To be sure we were dialing in the correct elements and fabrication techniques, we conducted a Finite Element Analysis to make sure the hands will meet the requirements," said Andy Smith, Vice President of Lyman-Morse Technologies.
Updates From Our Coastal Business Community​
The Causeway Restaurant at Craignair Inn – We will continue to stay open 4 nights per week (Thursday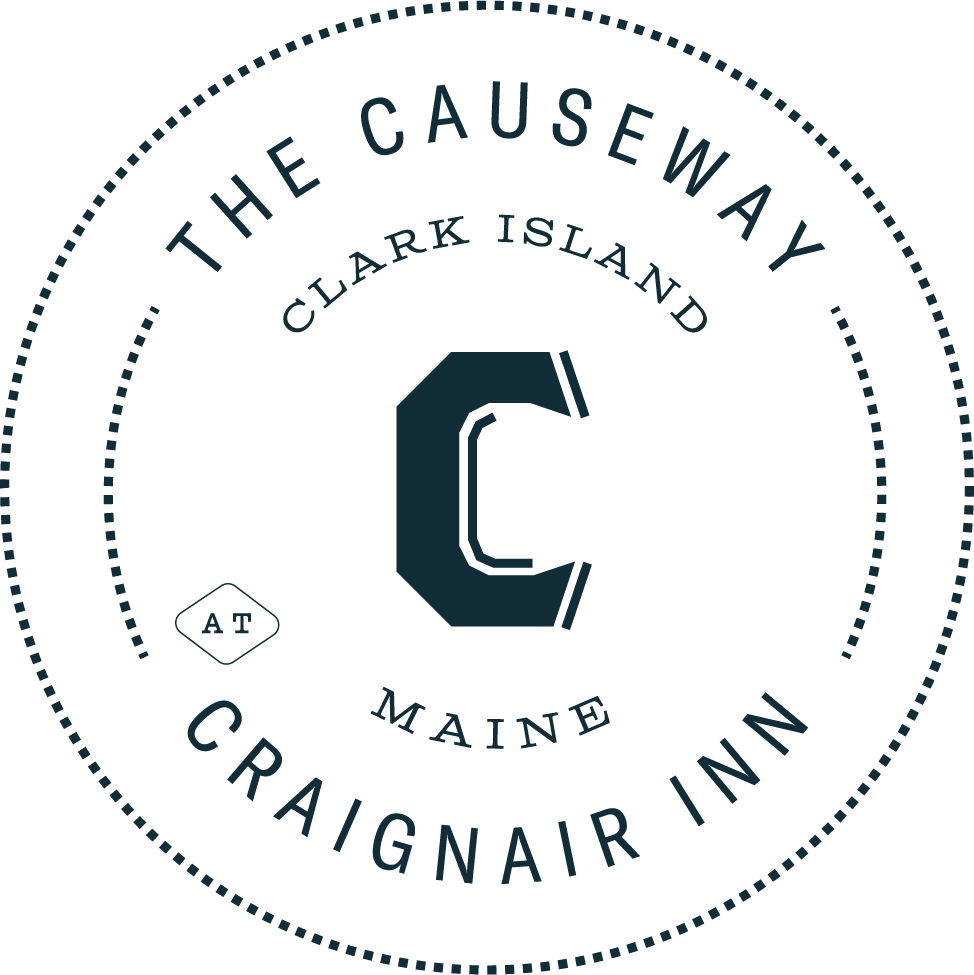 through Sunday) every week through the winter for dinner and also are serving delicious Saturday and Sunday brunch. Our menus can be found online at https://www.craignair.com/causeway and https://www.craignair.com/brunch.
The Causeway Restaurant is also going to be open for Christmas Dinner from 4-8pm and New Years Eve dinner from 4-8pm while adding in a special New Year's Day brunch from 9-2.
---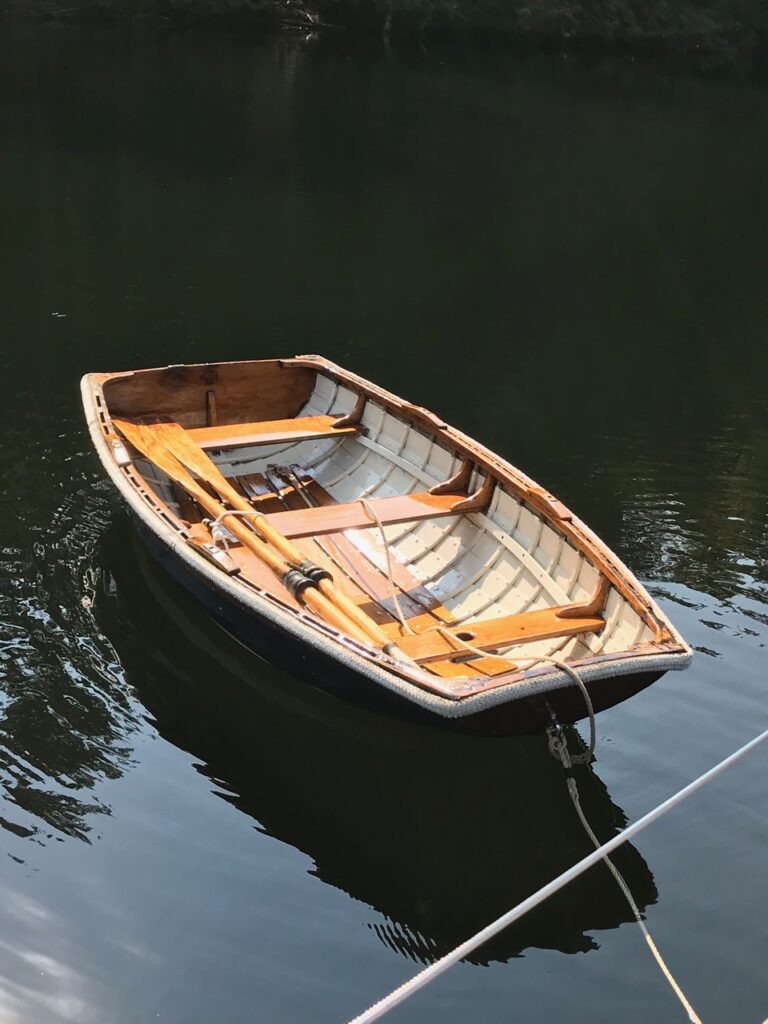 EPIFANES – Epifanes adds the crowning touch to a Gerstmann refit – This dinghy suffered decades of neglect and hard use until being rediscovered and refitted this past summer. Built in 1967 of copper-riveted white cedar on oak by Hans Gerstmann, the renowned Toronto boat builder who worked during the 60s and 70s. It was originally a tender to a Folkboat Gerstmann also built that year, but had long been separated from her mother ship. Beneath the peeling varnish and blackened wood was the pearl that it once was. Nearly 60 pounds of crusted fiberglass resins and fence paint came off the planking with patience, a heat gun, and a sharp scraper to be replaced with Epifanes enamel paint and finished with Epifanes Clear Varnish. Relaunched this fall, it is tight as a drum, tows lightly, ergonomically perfect rowing — and ready for its next fifty years of service.
---
Moonlight Marine is accepting commissions for Spring 2021 paddling. Have us build you the wooden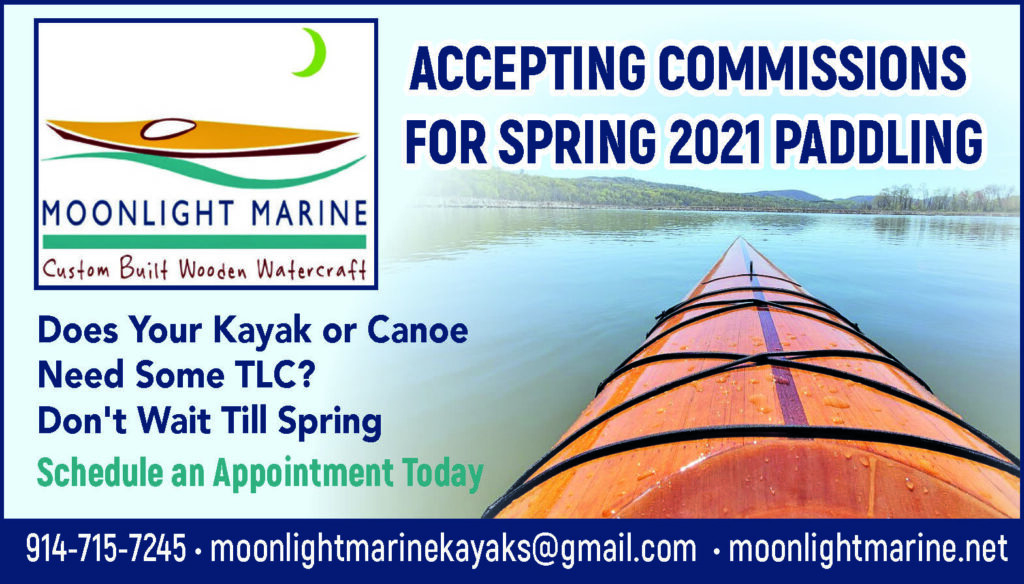 kayak, canoe, or Stand Up Paddleboard of your dreams! Now is the perfect time to service your kayak or canoe for the next season. Our focus is Wooden Watercraft but we can perform all manner of repairs on your composite or plastic boat as well. Call now for an appointment!
---
The National Marine Sanctuary Foundation – A generous group of donors is ready to match your next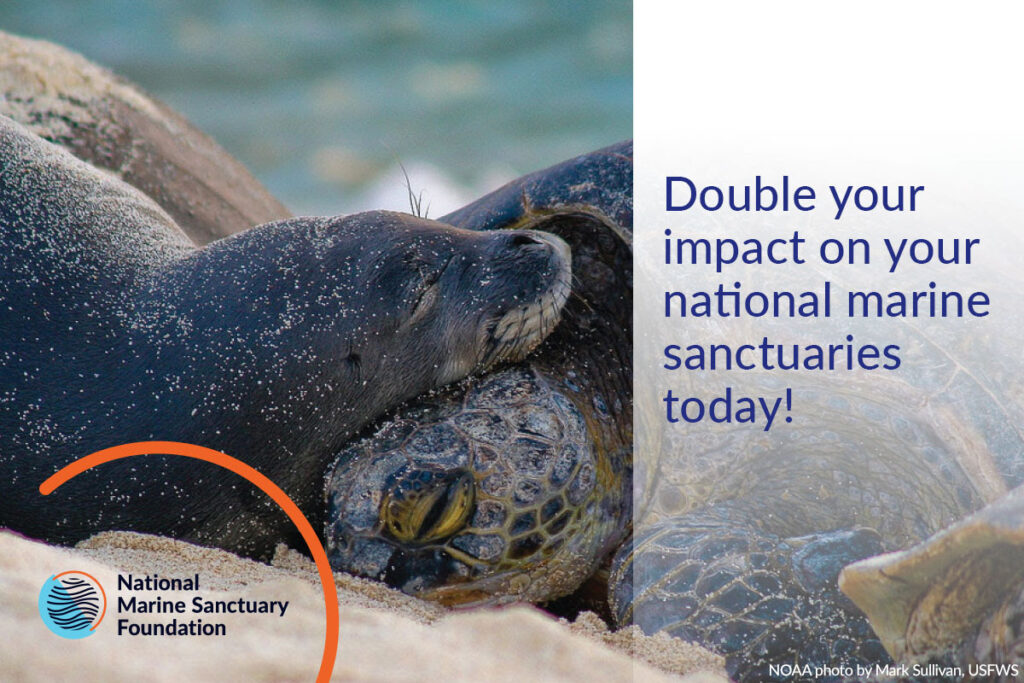 donation, dollar for dollar, all the way up to $60,000. Will you help us unlock this critical funding before December 31?
Every dollar you give for the well-being of our national marine sanctuaries has an impact on the health of our ocean, Great Lakes, and planet.
---
Photos of the Month
NOTE FROM OUR EDITOR: Do you have a beautiful or fun photo of your harbor, what you've been doing for social distancing, or a project you're working on? Send it to us!