Boating, Fishing, and Travel Information for Moriches Inlet, NY
Moriches Inlet connects Moriches Bay and the Atlantic Ocean. It forms the eastern border of Fire Island, New York and the western border of the barrier island on which West Hampton Dunes, New York is the closest community.
The inlet which split West Hampton from Fire Island was formed by a Nor'easter in 1931. The 1931 storm created a geographic quirk for the western tip of the West Hampton island which is in the town of Brookhaven but in order to access it via land from Brookhaven a person must go through several miles of Southampton, New York.
Between 1933 and 1938 Moriches Inlet widened to 4,000 feet wide and deepened with sand being deposited on both the bay and ocean. The widening subsided in 1938 when the Great Hurricane of 1938 opened up the Shinnecock Inlet further east between Shinnecock Bay and the ocean.
In an attempt to stabilize the deterioration of the barrier island, local authorities built groines on the inlet in 1952–1953. Local authorities have consistently urged that the inlet be kept open to allow boats from the mainland of Long Island to have access to the ocean. The United States Army Corps of Engineers took over the maintenance of the inlets and jetties in the 1980s. The Corps in turn ran into controversy with claims that the groines and jetties were blocking the natural east to west longshore drift that replenished sand. The inlet and groynes were to be blamed for a loss of 8–10 million cubic yards of sand on Fire Island—representing a loss of 100 feet of beach and a depth of 12–16 feet along the entire 32-mile Fire Island beach zone.
The inlet was the primary water access route for recovery ships following the July 17, 1996, crash of TWA Flight 800. News reports noted that it crashed in the ocean about 10 miles due south of the inlet.
See our weather radar, buoy data, marine forecast, and current weather for Moriches Inlet, NY. 
Other Helpful Resources: 
SEE MORE
Sponsored Content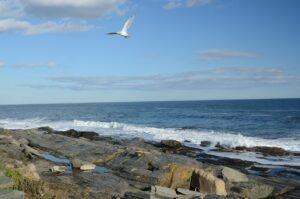 Hyper-local Stations to Provide Real-Time, Observational Data on Sea-Levels for 5 Coastal Towns Rockland, Maine -- US Harbors, in partnership with Divirod, a data and technology company, is launching a pilot program in Penobscot Bay, ME to test a new technology for water-level sensing. NOAA currently maintains 200 live, observational tide… Learn More
Coastal News Updates See All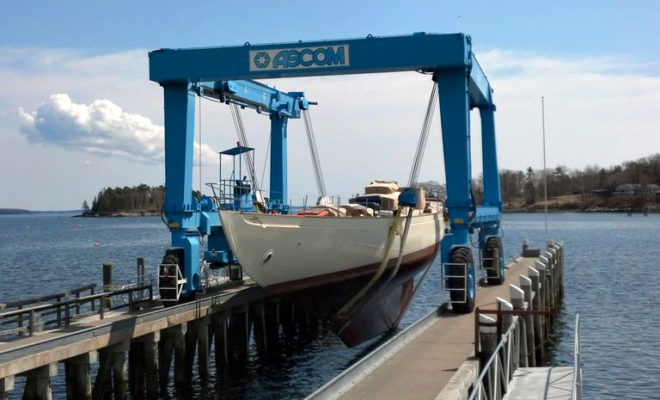 By Jennifer Brett. As the leaves start to fall in the northern climes, boaters are making their winter plans for their vessels. Whether you have a cruising sailboat, a trawler or a center console, here are five tips that you can do when winterizing your boat to lessen the impact… SEE MORE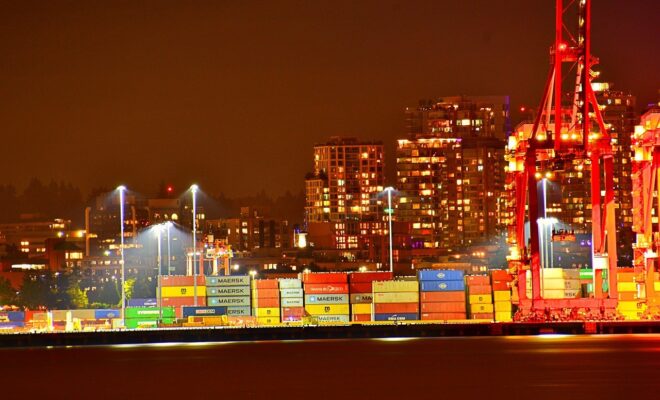 By John Loeffler. Cargo ships carrying hundreds of thousands of shipping containers full of holiday gifts, electronics, decorations, and more are languishing off the coasts outside America's largest ports, threatening to disrupt this year's Black Friday and holiday shopping season — and there might be worse in store in the… SEE MORE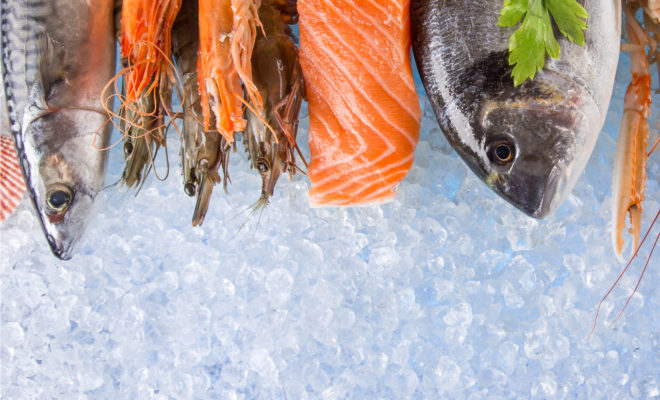 By NOAA Fisheries. Temperatures are cooling, leaves are changing colors, and the smell of pumpkin spice fills the air—all signs of fall in the United States! This time of year is meaningful for many reasons. At NOAA Fisheries, it's a time to celebrate seafood because October is National Seafood Month.… SEE MORE
Photo Credits
Image Courtesy of Lorraine Baldwin.