Celebrate National Seafood Month with a Few of Our Favorite Recipes
Posted
Last Updated
What better way to celebrate this National Seafood Month (October) than by cooking a few of our favorite simple, healthy and delicious seafood recipes at home? Whether it's Scallop, Shrimp or Halibut season we have something for everyone!
---
Sautéed Scallops With Crushed Peppercorns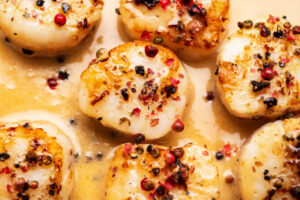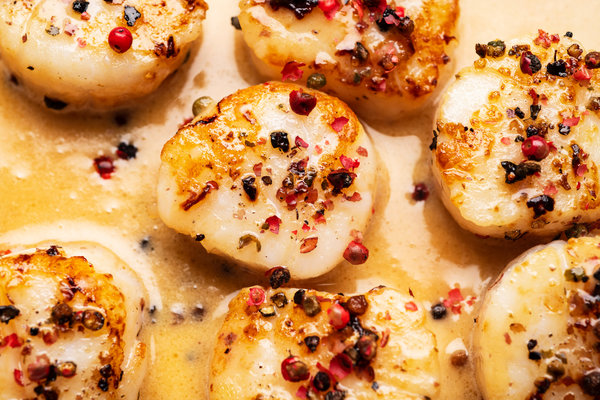 Sweet, meaty sea scallops are best in winter. Buy "dry-packed" fresh scallops — anything else has been doused in preservatives. This quick-cooking dish gets a boost from three types of peppercorns: green and black (both true pepper), and rose (not really pepper — they are the fruit of a different plant — but peppery nonetheless, and pretty, too). Crush the peppercorns in a mortar or grind very coarsely in a spice mill.
READ MORE at nytimes.com
---
Cod With Soy-Caramelized Onions and Potatoes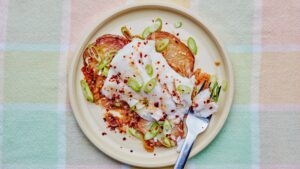 Adding ginger and soy sauce to caramelized onions gives a bit of zingy punch and intrigue, creating a multidimensional meal that comes together in just one skillet. Covering the onions briefly during the beginning of the cooking process helps them break down more quickly—a baking sheet will work if you don't have a lid!
READ MORE at bonappetit.com
---
Roasted Niçoise Salad with Halibut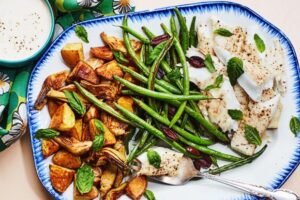 Marinated artichoke hearts get super-crispy and addictively delicious when roasted, making them the secret star of this simple sheet-pan dinner.
READ MORE at epicurious.com
---
San Francisco-Style Seafood Stew
This stew comes together easily and showcases clams, shrimp and white fish. Throw the ingredients together and let it simmer while you enjoy a glass of wine.
READ MORE at rachelraymag.com
---
Tuna Salad Sandwich – Julia Child Style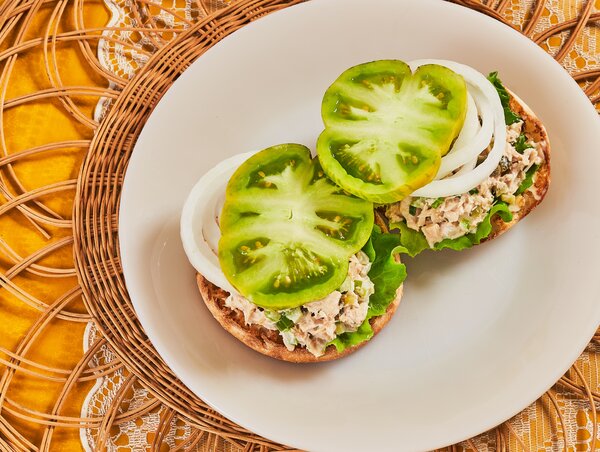 This was one of Julia Child's favorite dishes for a working lunch. For decades, Julia was on the road more than she was home and, when she returned to her beloved kitchen, she craved simple foods. For Julia, the important ingredients for this sandwich were the tuna (it had to be packed in oil) and the mayo (she preferred Hellmann's).
READ MORE at cooking.nytimes.com