Boating, Fishing, and Travel Information for Boston, MA
For the first-time cruising visitor, Boston Harbor and approaches might seem intimidating. This is one of America's busiest ports with ships, tugs, barges, commercial fishing boats plying the waters at all times. But if you stick to the channels it's a fairly easy and boater-friendly place to navigate. And the city offers world-class cuisine, iconic sites for the history buff (sail by the USS Constitution, for instance), theater, shops, and museums, and much more, all within reach of your anchorage.
Things To Do for Boston, MA
There's plenty to do in Boston without traveling far from the waterfront:
The New England Aquarium – You don't have to be a kid to enjoy this Boston staple. From sharks to jellyfish, penguins to octopus, and everything in-between, the aquarium is an experience that never gets old.
ICA Boston – Boston's most renowned contemporary art museum is located right on Boston Harbor, with great views of the waterfront that fit seamlessly with the impressive and always-changing collections of art.
History Buff? – Boston was practically made for you. The USS Constitution is the world's oldest commissioned war chip afloat, and it's docked at the Charlestown Navy Yard. The Boston Tea Party Ship & Museum was voted #1 "Best Patriotic Attraction" by USA Today. The Freedom Trail offers guided (and costumed!) walking tours featuring 16 of Boston's most nationally significant historic sites.
The Rose Kennedy Greenway – If you weren't expecting to find nature in the heart of Boston, The Greenway will be a welcome surprise. The Greenway Conservancy uses organic and sustainable practices to maintain the park's trees, plantings, and lawns to provide a welcoming natural sanctuary in the midst of the bustling city. In addition there are food trucks, a carousel, a wine garden, art exhibitions, and more! Check the events calendar and you'll find a wide variety of offerings that take place in this beautiful setting.
Visit the Boston Harbor Islands – There are 34 islands and peninsulas in the Boston Harbor Islands National and State Park just waiting to be explored. Ferries run from mid-May through mid-October.
Hop On A Bike – Got places to go? Metro Boston's public bike share program Bluebikes is an affordable and convenient way to zip around the city. You can become a member online, or buy a pass from any Bluebikes station kiosk or through the mobile app. Then, just hop on, take a ride, and return the bike at any of the 260 stations across Boston, Brookline, Cambridge and Somerville. If a bike share isn't quite what you're looking for, Urban AdvenTours offers a number of private and group bike tours of the city.
Boston Duck Tours – Want to see Boston, but can't decide if you want to see it from the land or from the water? Look no further than Boston Duck Tours! The city's famous aquatic vehicles offer a number of guided tours of all the major can't-miss landmarks.
Helpful Resources for Boston, MA
SEE MORE
Sponsored Content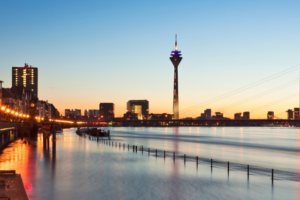 By US Harbors. Coastal Flooding Predictions for December 2023 We're always amazed how NOAA's high tide flooding predictions change so significantly from month to month! This month the Pacific Northwest will see the most flooding, while Florida and the Southeast will be relatively spared. Important: These predictions do not account… Learn More
Coastal News Updates See All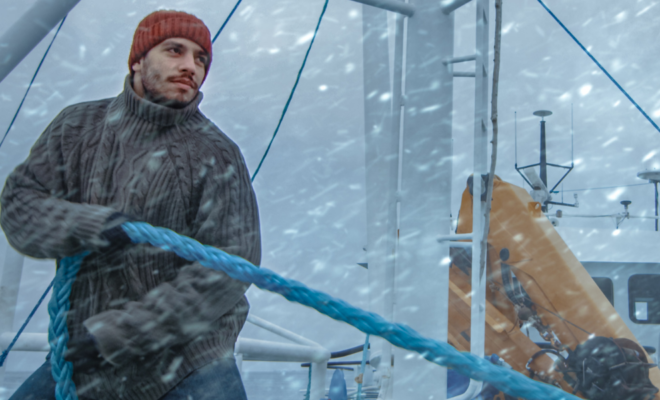 FISH Wellness Act can advance safety training and fishermen's health programs In fishing families and communities across the country, respect for the ocean is a lesson handed down from one generation to the next. Safety training is becoming part of that tradition. "Fishing communities are close-knit by nature," said Emily… SEE MORE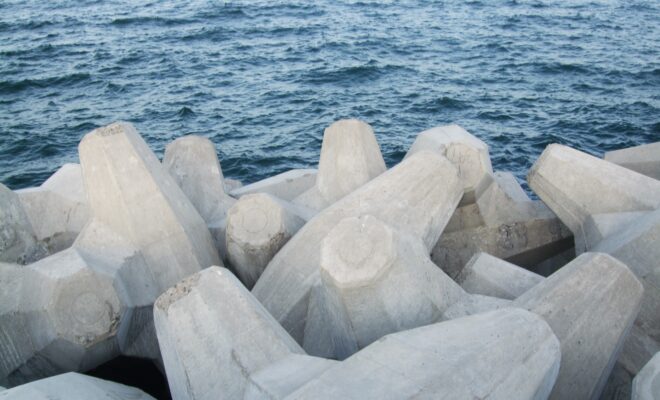 By newyorker.com. Pacifica, California, just south of San Francisco, is the kind of beachfront community that longtime residents compare to Heaven. One of its streets is called Paradise Drive; local fishermen brag that Pacifica Pier is among the state's best places to catch salmon, striped bass, and crab. Every few… SEE MORE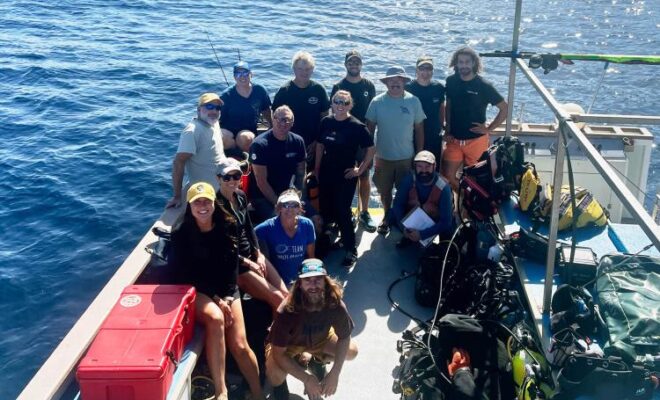 By fisheries.noaa.gov. During a recent research cruise off the southern coast of California, NOAA Fisheries divers and partners found a juvenile white abalone. It's one of only three live juveniles observed in natural subtidal reefs along the California coast during the past 20 years. They once numbered in the millions, but… SEE MORE