Boating, Fishing, and Travel Information for New Rochelle, NY
New Rochelle is located at the southeastern point of continental New York State in Westchester County. It lies on the Long Island Sound, bordered on the west by Pelham, Pelham Manor and Eastchester, by Scarsdale to the north and east, and Mamaroneck and Larchmontto the east. The city lies 2 miles north of the New York City border (Pelham Bay Park in The Bronx). In November 2008 Business Week magazine listed New Rochelle as the best city in New York State, and one of the best places nationally, to raise children.
The shoreline within the City of New Rochelle measures 2.7 miles but due to many irregularities and off-shore islands, the actual length of the waterfront is much larger. The unusual coastal features have over the years earned it the nickname, "the Queen City of the Sound." Yacht, sailing and rowing clubs dot the coast on Long Island Sound and beach clubs line the shores of Davenport Neck. The City operates a large marina with 300 slips and 150 mooring spaces.
The City has an impressive collection of parklands and nature preserves, with 102.5 acres of inland waters, 231.51 acres of public park lands and 168 acres of park lets.
Originally developed as an elaborate resort in 1879 by John H. Starin, today Glen Island Park is a 105-acre island property connected to the mainland by a drawbridge built in the 1920s. One of the main features of the park is its pristine, crescent shaped beach offering access to Long Island Sound. It features a boat ramp which handles 65-70 launchings per weekend.
Five Islands Park is a series of islands connected by small footbridges and pathways, offers a beach and fishing dock, as well as other recreation facilities.
Hudson Park encompasses 13 acres along the city's harbor front and includes a beach, boathouse, greenhouses, the shore station of the United States Coast Guard and several yacht and rowing clubs.
Davids' Island, a 78-acre island of the coast of the city, is being transformed from a former American military base (Fort Slocum) into a park and environmental preserve. It is home to a variety of plants, birds, and animals. These include the endangered Kemp's ridley sea turtle, and rare birds such as osprey and least terns. Davids Island also supports valuable wetlands, rare rocky intertidal areas, and sandy beaches. The waters surrounding the Island are home to Winter Flounder, Atlantic Herring, and Atlantic Silversides.
See our weather radar, buoy data, marine forecast, and current weather for New Rochelle, NY. 
Other Helpful Resources:
SEE MORE
Sponsored Content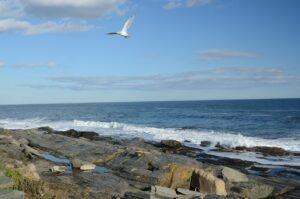 Hyper-local Stations to Provide Real-Time, Observational Data on Sea-Levels for 5 Coastal Towns Rockland, Maine -- US Harbors, in partnership with Divirod, a data and technology company, is launching a pilot program in Penobscot Bay, ME to test a new technology for water-level sensing. NOAA currently maintains 200 live, observational tide… Learn More
Coastal News Updates See All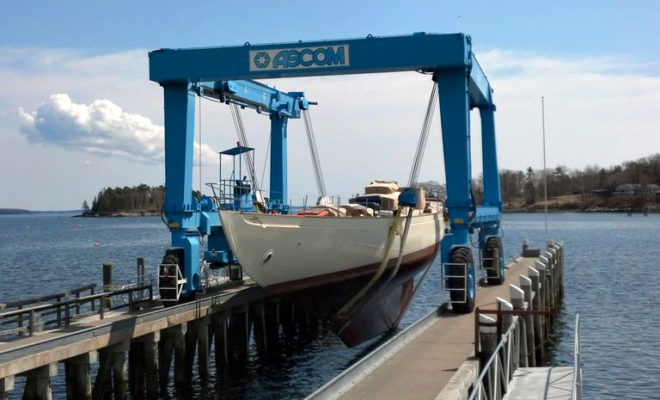 By Jennifer Brett. As the leaves start to fall in the northern climes, boaters are making their winter plans for their vessels. Whether you have a cruising sailboat, a trawler or a center console, here are five tips that you can do when winterizing your boat to lessen the impact… SEE MORE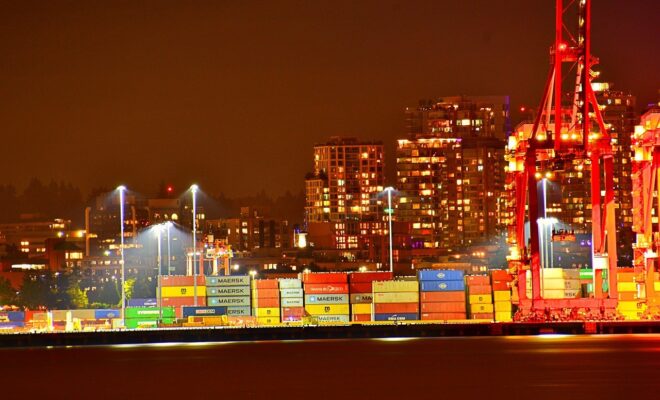 By John Loeffler. Cargo ships carrying hundreds of thousands of shipping containers full of holiday gifts, electronics, decorations, and more are languishing off the coasts outside America's largest ports, threatening to disrupt this year's Black Friday and holiday shopping season — and there might be worse in store in the… SEE MORE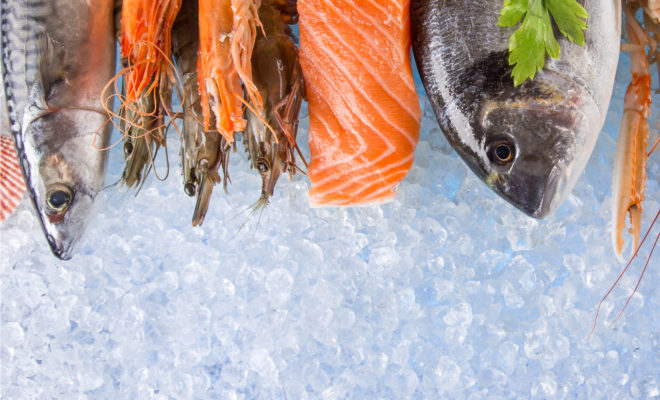 By NOAA Fisheries. Temperatures are cooling, leaves are changing colors, and the smell of pumpkin spice fills the air—all signs of fall in the United States! This time of year is meaningful for many reasons. At NOAA Fisheries, it's a time to celebrate seafood because October is National Seafood Month.… SEE MORE
Photo Credits
Image Courtesy of Lorraine Baldwin.