SPONSORED CONTENT
AUGUST 2022 – News from Our Coasts
Posted
Last Updated
COASTAL NEWS FOR AUGUST
Updates from US Harbors
In September we celebrate International Coastal Clean Up Day on the 17th by participating in clean up events. All month gatherings will take place on beaches and in other coastal areas all over the world in order to collect debris and help prevent the pollution of our oceans. So put some gloves on and get out there! Doing your part, with friends and family, is a great way to help make the oceans cleaner and the beaches more enjoyable for everyone.
Take advantage of all the fabulous fall boat shows listed in the events section below!
Don't forget to print your August charts!
Welcome to all our new business members!
Harbor News
Alaska – Though 2021 was supposed to be a bumper year for Alaska's Snow Crab fishermen, their pots were coming up empty, and no one knows why, though most suspect global warming. Snow crab stocks were down 90 percent, despite previously optimistic signs. The season opened and the total allowable harvest decreased from $45 million to $5.5 million. Commercial fishermen could not even catch that quantity. In October 2021, the Alaska Department of Fish and Game closed the king crab season entirely for harvesting for the first time since the 1990s. Is the disappearance a harbinger or an aberration? More study is needed to determine the cause of the decline of the snow crab population before something can be done about it. READ more at https://www.usharbors.com/2022/08/the-mysterious-disappearance-of-alaskas-snow-crabs/
South Carolina – Resting in the hands of Congress is a U.S. Army Corps of Engineers proposal for a $1.1 billion sea wall that would encapsulate about 8 miles of Charleston's peninsula in the city that's expected to continue to swell in population. According to Dale Morris, Charleston's Chief Resilience Officer, help, provided it's approved, is right on time. Morris is an economist and strategist, pulling together local, state and federal leaders to ensure Charleston doesn't become the next New Orleans. READ more at https://www.usharbors.com/2022/08/plan-to-save-charleston-from-rising-seas/
California – Rising sea levels are eating away the California coast, and a recent study found that the cliffs in Pacifica are among those crumbling the fastest. The study, published by Scripps Institution of Oceanography at the University of California, San Diego, used data of cliff erosion between 2009-2011 and 2016 along 538 miles of California's 1,023-mile-long coast. Statewide, cliffs eroded an average of 2 inches over the period. Cliffs in Pacifica and the San Mateo County Midcoast beaches including Martin's Beach south of Half Moon Bay, were deemed hot spots, having eroded more than 16 feet per year. The highest rates of erosion were found in Northern California locales with more rainfall and larger waves near Humboldt Bay and Del Norte County. READ more at https://www.usharbors.com/2022/08/new-study-highlights-speed-of-pacificas-erosion/
Florida – Researchers from the Roskamp Institute found new evidence suggesting that airborne exposure to red tide could have neurological impacts — especially for those with a previous history of migraine or chronic fatigue syndrome. While respiratory symptoms are well-documented during red tide blooms, neurological symptoms haven't been examined in large populations, according to the institute. The more severe a red tide bloom, the more volunteers were likely to report respiratory symptoms. When neurological symptoms were reported, they usually occurred simultaneously with respiratory ones. READ more at https://www.usharbors.com/2022/08/harmful-effects-of-airborne-red-tide-in-new-study/
Florida – The Flagler County Commission will soon take over all 18 miles of beaches to manage them, and save them. An ordinance is in the works to essentially surrender Flagler Beach's portion to the county. But saving them will be exorbitantly expensive: think $5 million to $13 million a year in local burdens alone. And it will not be a one-time cost, but a permanent adjustment to a new normal of relentless sand "renourishment" of beaches and dunes, sea-wall construction and rock revetments. READ more at https://www.usharbors.com/2022/08/saving-beaches-is-costly-but-doing-nothing-is-not-an-option/
Louisiana – Fishing and the seafood industry are closely tied to Louisiana identity, providing not only a livelihood but a cultural interconnection between those in coastal communities. But that culture and history are in danger as the effects of climate change threaten to swallow them whole. Researchers and fishers like Nacio are working toward solutions to climate challenges while finding a way to adapt to climate change. Not only are they working to preserve the fisheries industry, but the culture and community that makes up their way of life. READ more at https://www.usharbors.com/2022/08/protecting-coastal-louisianas-way-of-life/
---
Updates From Our Partners
Suzuki – Suzuki Marine USA, LLC has launched a new website designed to provide boaters with easier navigation, an informative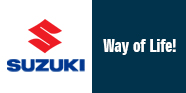 and enjoyable online experience, and all the details they could ever need to research Suzuki Marine's industry-leading line up of four-stroke outboard motors from 2.5 to 350 horsepower.
---
Upcoming Events 
August 21-22 – Madison, WI – J/24 District 15 Championship Regatta
Co-hosts Mendota Yacht Club, J/24 Fleet #185, and the Hoofer Sailing Club at the University of Wisconsin are thrilled to bring the first J/24 event to Lake Mendota, one of the premier inland lake sailing destinations in the country. Held in sunny mid-August, enjoy two days of competitive racing, sunsets on the Memorial Union Terrace, and social events with your J/24 friends from around the Midwest.
---
August 26-28 – Bristol, RI – The annual Herreshoff Classic Yacht Regatta draws participants from around the world! Each year, a mix of
gorgeous big boats and one-designs gathers for a weekend of exciting racing on scenic courses on the bay and terrific social events. For more information and details, contact [email protected]
---
August 27-October 1
– Baltimore, MD – Join us for TrawlerFest! An impressive in-water selection of new and pre-owned cruising powerboats, first-class education and demonstrations, the latest in marine products and services, and opportunities to share cruising adventures with fellow cruisers and industry experts.
Seminars Tues, Sept. 27–Sat, Oct. 1, 2022
In Water Boat Show Thursday, September 29–Saturday, October 1
---
September 3 – Biloxi, MS – Beach Clean Up in collaboration with the MSU Extension Office's MS Coastal Clean Up Program, we will be
cleaning up the Jones Park beach! In July, our post-July 4th cleanup removed about 100 pounds of trash, including over 500 fireworks. On September 3rd, we will go back to Jones Park to help keep trash from polluting our Gulf Coast waters. The Mississippi Coastal Cleanup Program provides all the supplies necessary for the beach cleanup (gloves, trash bags, etc.).
---
September 9-11 – Norwalk, CT – 44th Annual Norwalk Oyster Festival
The festival is three days of fun, food, and dazzling free entertainment on multiple stages, plus a myriad of special events for families and friends, from nine to ninety marks just some of the activities planned for the 2022 Norwalk Oyster Festival hosted by the Norwalk Seaport Association at the 35-acre Veteran's Memorial Park in Norwalk. Your support, participation and donations provide funding needed to maintain the historic Sheffield Island Lighthouse, our mission of preservation and education.
---
September 9-11 – Port Townsend, WA – The Port Townsend Wooden Boat Festival is one of the most enlightening and exciting wooden boat events in the world. The annual festival features over 300 wooden vessels, hundreds of indoor and outdoor demonstrations and someone to meet or a boat to board at every turn. The festival has expanded a little each year, continuing to honor its traditions while inviting enthusiastic debate and demonstration with regards to the latest innovations in boatbuilding, equipment, skills and adventure.
---
September 15-18 – Newport, RI – The Newport International Boat Show (NIBS), is one of the largest and most prestigious boat shows in the country, spans over thirteen acres of historic downtown Newport, Rhode Island. Walk the docks and view a spectacular display of shiny new sailboats and powerboats, some making their first-ever debut in the United States. On the land side, you'll find hundreds of marine products, services and accessories to enhance the boating lifestyle. Also on deck are educational seminars, in-water boating courses and daily giveaways.
---
September 15-18 – Lake St. Clair Metropark, MI – besides a stellar list of exhibitors, the Metro Boat Show will feature vendors offering Michigan craft beers and hard cider, food trucks, crafts for the kids such as paddle painting and cork and cap, contests and lawn games galore as well as live music.
---
September 16-18 – Los Angeles, CA – BeachLife Ranch is a music festival, born in the South Bay of Los Angeles, that celebrates the

cowboy surfer way of life — women, men, children, and families who make memories weekend barbecuing and listening to tunes, whether on a ranch or at the beach.
---
September 16-18 – New York, NY – Top women's sailing teams from around the world are invited to compete inManhattan Yacht Club Lady Liberty Regatta, racing in front of New York Harbor's iconic Statue of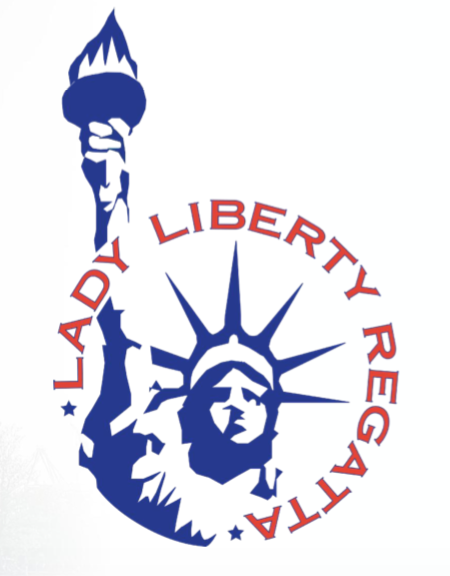 Liberty. Hosted by the Manhattan Yacht Club and sponsored by the New York Harbor Sailing Foundation, the Regatta began in 1989 as part of Fleet Week. Historically the Lady Liberty Regatta has drawn top sailors from across the country. This year, the regatta will also be opened up to international teams.
---
September 23-25 – Myrtle Beach, SC – The 2022 Beach 'n Chili Fest will feature three full days of entertainment, including a Shelby Car Show, a beer garden, live stage entertainment, demonstrations, and, oh yeah, the world's best chili! In fact, hundr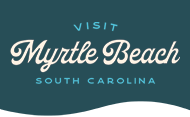 eds of flavors and recipes for it! The 55th Annual World Championship Cook-off, presented by Bush's Beans, is the centerpiece of the Beach 'n Chili Fest.
---
September 22-25 – Norwalk, CT – with over one hundred exhibitors, the Norwalk Boat Show is a premier event for boat lovers all over.

Besides all the spectacular boats and boating supplies on show, there will be lots of family- friendly things to do, such as a Lighthouse Boat Tour to visit historic Green's Ledge Lighthouse; a Try-It Cove, where you can experience stand-up paddle boarding & kayaking for yourself; and Twiggy the Water Skiing Squirrel will perform behind a remote controlled boat.
---
September 23-25 – Lakewood, NJ – Jersey Shore Boat Sale & Expo will feature new and pre-owned boats and accessories offering the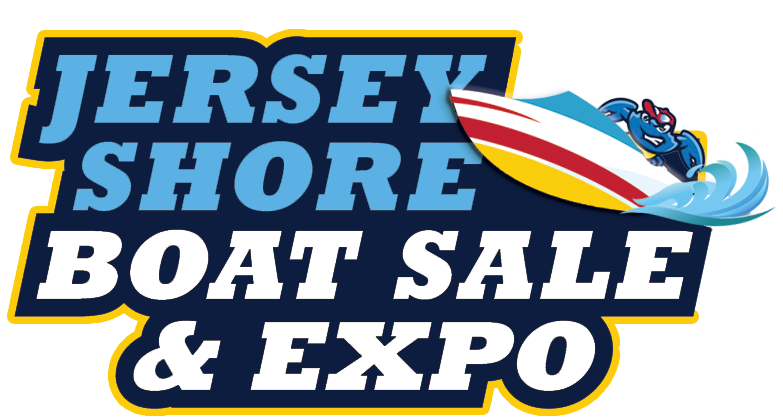 best selection and prices of the year. Attendees can easily get on board a variety of both new and pre-owned boats unlike any other outdoor show around. The show will also feature activities for the little boaters, food, refreshments and much more!
---
News from our Coastal Community 
Shelter Cove Harbour & Marina, Hilton Head – presents Music & taste, a multi week-event and a fall favorite. Dance the night away on Thursday nights this fall at the marina. We will be featuring local favorite bands, great food and all the dancing you can possibly do. Two featured Shelter Cove Harbour restaurants will set up around Neptune and will offer a variety of specially-priced light appetizers, wine, beer and cocktails. For details and to view the full fall schedule, please visit https://www.sheltercovehiltonhead.com/music-and-taste.
Eastport, ME – Hurray! The Roseway tall ship is coming to Cobscook Bay on August 27th & 28th at 5pm. There will be a reception on board for Greenhorns, and other conservation-minded Mainers, with abundant local food & drink, including beer from Lubec Brewing Co., cider from Fogtown Brewing, and organic vegetables from Smithereen Farm. Mark you calendar, reserve your spot today! Bring your good news, or if relevant, materials about your organization's work and ideas about what comes next, new friends and neighbors, and perhaps an old friend too. Join for a party to keep building the "community of care" that will protect our bay into the future. Find out more https://www.eventbrite.com/e/cobscook-bay-reception-aboard-sv-roseway-tickets-400721658267?mc_cid=f5ed49a66d&mc_eid=b3f7668cec
---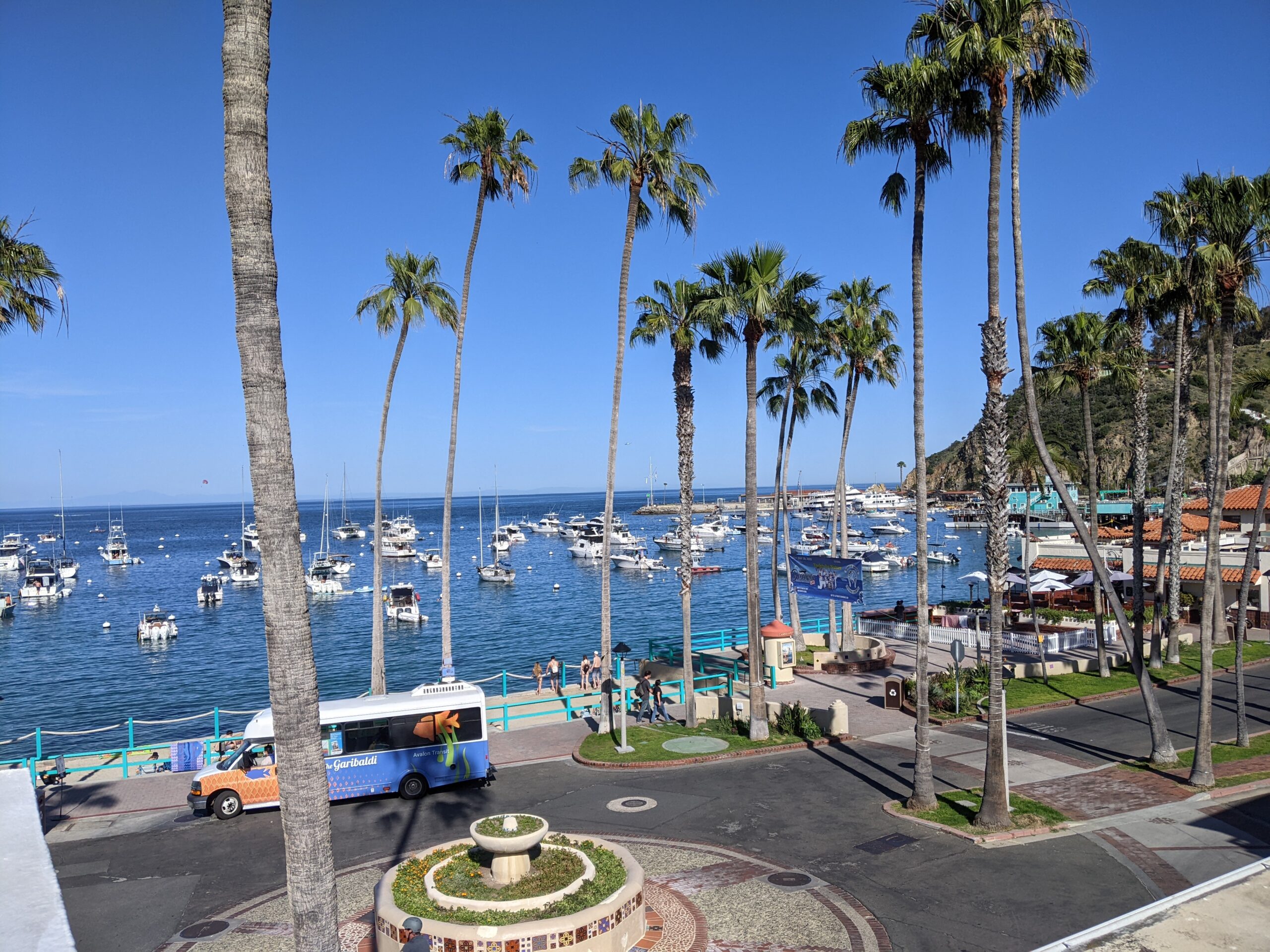 NOTE FROM OUR EDITOR: Do you have a beautiful or fun photo of your harbor  or a project you're working on? Send it to us!