Boating, Fishing, and Travel Information for Kingston, NY
Kingston, in Ulster County, New York, has three recognized area neighborhoods. The Uptown Stockade Area, The Midtown Area, and The Downtown Waterfront Area. The Uptown Stockade District was the first capital of New York State. Meanwhile, the Midtown area is known for its early 20th century industries and is home to the Ulster Performing Arts Center and the historic City Hall building. The city is on the west bank of the Hudson River. Neighboring towns include Hurley, Saugerties, Rhinebeck, and Red Hook.
The downtown area, once the village of Rondout and now the Rondout-West Strand Historic District, borders the Rondout Creek and includes a recently redeveloped waterfront. The creek empties into the Hudson River through a large, protected tidal area which was the terminus of the Delaware and Hudson Canal, built to haul coal from Pennsylvania to New York City.
The Rondout neighborhood is known for its artists' community and its numerous art galleries; in 2007 Business Week online named it as among "America's best places for artists." It is also the site of a number of festivals, including the Kingston Jazz Festival and the Artists Soapbox Derby.
Midtown is the largest of Kingston's neighborhoods, home to Kingston High School and both campuses of HealthAlliance Hospital, part of the Westchester Medical Center Health Network; HealthAlliance Broadway Campus (formerly The Kingston Hospital) and HealthAlliance Mary's Avenue Campus (formerly Benedictine Hospital).
While the Uptown area is noted for its "antique" feeling, the overhangs attached to buildings along Wall and North Front streets were added to historic buildings in the late 1970s and are not authentically part of the 19th century Victorian architecture. The historic covered storefront walks, known as the Pike Plan, were recently reinforced and modernized with skylights. In the Stockade district of Uptown, many 17th century stone buildings remain. Many of these old buildings were burned by the British Oct. 17, 1777, and restored later.
See our weather radar, buoy data, marine forecast, and current weather for Kingston, NY. 
Other Helpful Resources: 
SEE MORE
Sponsored Content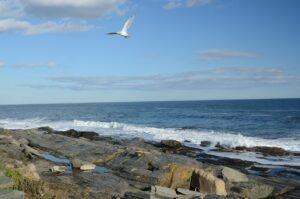 Hyper-local Stations to Provide Real-Time, Observational Data on Sea-Levels for 5 Coastal Towns Rockland, Maine -- US Harbors, in partnership with Divirod, a data and technology company, is launching a pilot program in Penobscot Bay, ME to test a new technology for water-level sensing. NOAA currently maintains 200 live, observational tide… Learn More
Coastal News Updates See All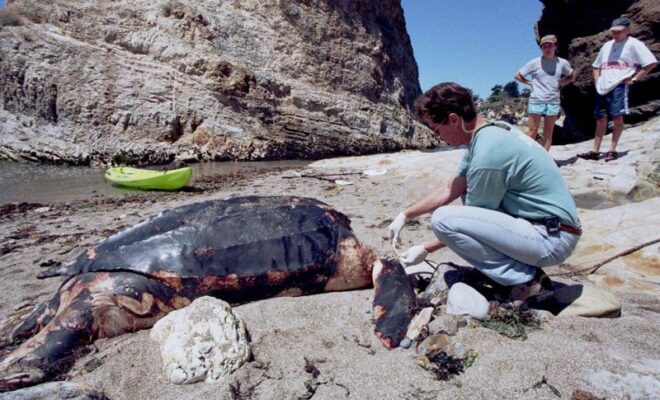 SACRAMENTO, Calif. (AP) — California has added the Pacific leatherback sea turtle to its endangered species list, guaranteeing more protections for a rapidly dwindling population. The California Fish and Game Commission voted Thursday to add the turtles under the state's Endangered Species Act. The world's largest turtle species have been… SEE MORE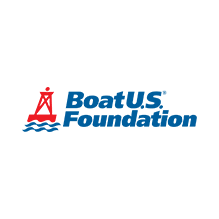 Just as lights play a significant role in understanding what other boats are doing, so do sounds. Understanding what you hear is another step towards being a "complete mariner". Virtually every boat is required to have some sound producing device. There is a great deal of latitude in what type… SEE MORE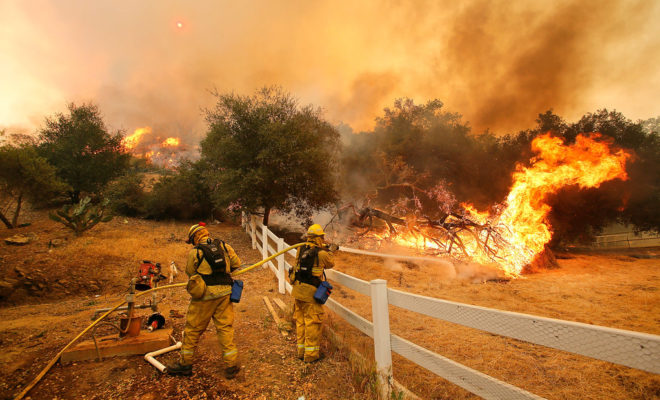 SANTA BARBARA, Calif. (AP) — A wildfire raging through Southern California coastal mountains threatened ranches and rural homes and kept a major highway shut down Wednesday as the fire-scarred state faced a new round of dry winds that raise the risk of infernos. The Alisal Fire covered more than 24… SEE MORE
Photo Credits
Image Courtesy of Lorraine Baldwin.