Boating, Fishing, and Travel Information for Rochester, NY
Rochester is sits on Lake Ontario's southern shore. The Genesee River bisects the city. Charlotte is a lake front community in Rochester bordering Lake Ontario. It is home to Ontario Beach Park, commonly known as Charlotte Beach, which is a popular summer destination. A new terminal was built in 2004 for the Rochester-to-Toronto ferry service and was later sold after the ferry ceased operations in 2005. The Port of Rochester terminal still exists and has since been revamped. It now houses the restaurant California Rollin', a coffee shop named The Nutty Bavarian along with offices for the marina created around it. There is marine freight service at the Port of Rochester on Lake Ontario, which is connected to the Atlantic Ocean via the Saint Lawrence Seaway.
Things to do in Rochester
Seneca Park Zoo
Alongside the Genesee River, on the border of Rochester and Irondequoit, sits Seneca Park Zoo. A wide range of creatures from Amur Tigers to White Rhinos to keep the young and the curious engaged. The Zoo also offers educational programs and events throughout the year, promoting natural science and conservation. Find out more here.
Charlotte-Genesee Lighthouse
Open seasonally, this lighthouse was restored in 2014. The light is still used, automatically turning on a sunset and off at sunrise. Visitors can climb the tower and stop by the museum to learn about the history of the lighthouse and surrounding areas. Find out more here.
Ontario Beach Park & Charlotte Pier
On the northern shore of Rochester, on the mouth of the Genesee River, Ontario Beach Park offers 39 acres of natural coastline; recreational activities including fishing and volleyball; and a lodge that can be rented out. The Charlotte Pier extends out into Lake Ontario, forming the western side of Rochester Harbor. Find out more here.
Useful Resources for Rochester
This article uses material from the Wikipedia article: https://en.wikipedia.org/wiki/Rochester,_New_York which is released under the Creative Commons Attribution-Share-Alike License 3.0
SEE MORE
Sponsored Content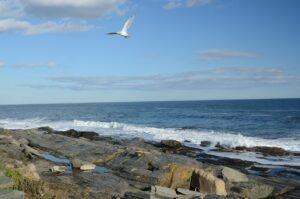 Hyper-local Stations to Provide Real-Time, Observational Data on Sea-Levels for 5 Coastal Towns Rockland, Maine -- US Harbors, in partnership with Divirod, a data and technology company, is launching a pilot program in Penobscot Bay, ME to test a new technology for water-level sensing. NOAA currently maintains 200 live, observational tide… Learn More
Coastal News Updates See All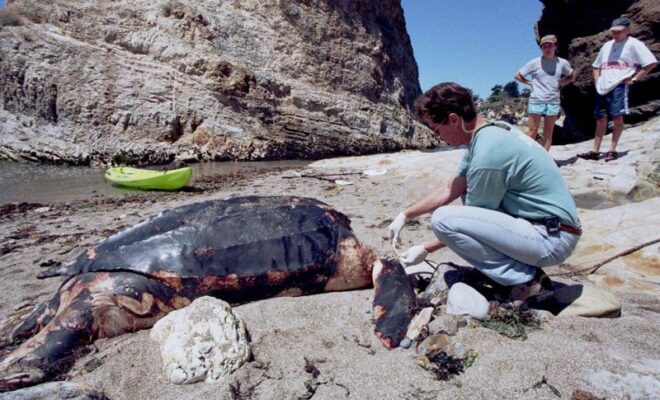 SACRAMENTO, Calif. (AP) — California has added the Pacific leatherback sea turtle to its endangered species list, guaranteeing more protections for a rapidly dwindling population. The California Fish and Game Commission voted Thursday to add the turtles under the state's Endangered Species Act. The world's largest turtle species have been… SEE MORE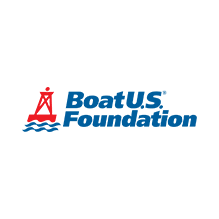 Just as lights play a significant role in understanding what other boats are doing, so do sounds. Understanding what you hear is another step towards being a "complete mariner". Virtually every boat is required to have some sound producing device. There is a great deal of latitude in what type… SEE MORE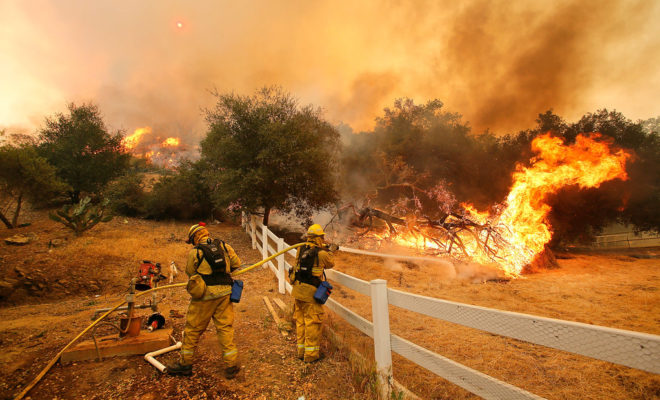 SANTA BARBARA, Calif. (AP) — A wildfire raging through Southern California coastal mountains threatened ranches and rural homes and kept a major highway shut down Wednesday as the fire-scarred state faced a new round of dry winds that raise the risk of infernos. The Alisal Fire covered more than 24… SEE MORE
Photo Credits
Image Courtesy of Lorraine Baldwin.