SPONSORED CONTENT
June 2022 – News from Our Coasts
Posted
Last Updated

COASTAL NEWS FOR JUNE
Updates from US Harbors
Best Harbors Announcement – Thanks so much to all of the winning harbors who were able to join our live announcement online! Congratulations to our winners, and thanks to the over 2,500 who participated by voting for their favorite harbor!
Don't forget to print your June charts!
Have you taken your boating safety refresher course? BoatUS is offering FREE online safety courses that meet the rules for your state.
Harbor News
Fall River, MA – On June 25th from 9am-12pm, the City of Fall River and Mayor Paul Coogan's Office will be holding Fall River's Annual Citywide Clean-Up! Residents are welcome to organize their own clean-up on this date with family, friends, team mates or co-workers. There are meet-up spots all across the City where volunteers can grab tools, gloves and trash bags. The main meet-up spot will be City Hall Plaza.
Newport Beach, CA – is set to receive the West Coast's first water wheel trash collector system to scoop up trash headed toward Upper Newport Bay, the harbor and the ocean. The relatively low tech system is capable of removing up to 80% of the trash from the ecologically sensitive bay.
Miami, FL – Gov. Ron DeSantis recently announced that a python hunt will take place in the Florida Keys for nine days in August (9/5-9/14) in order to raise awareness about this invasive species. The snakes have virtually no natural enemies in the Everglades and have decimated native populations of mammals, birds and other reptiles. "These pythons are a threat to the Everglades," DeSantis said. "Let's reel in some pythons."
Updates From Our Partners
LYMAN MORSE BOATBUILDERS – Recently celebrated the launch of Shadow, Hull 1 of the new Hood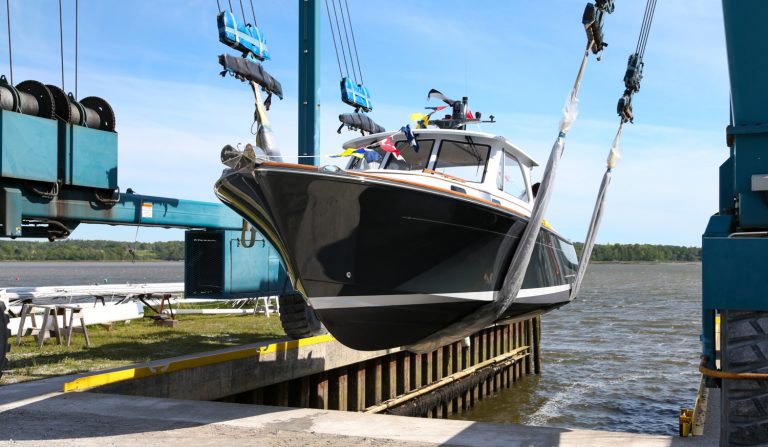 35 LM series. The Hood 35 LM follows the recent successful collaboration between Lyman-Morse and C.W. Hood Design on the Hood 57 LM. Similar to the 57′, this stunning cold-molded pocket-yacht defines a niche all its own, encompassing advanced construction technology, world-renowned craftsmanship, and superior performance. Hull No. 1 Shadow is designed as a hardtop express and equipped with some of the most advanced marine technology available today.
---
SUZUKI MARINE USA recently announced that it has finalized a new partnership to be 'The Official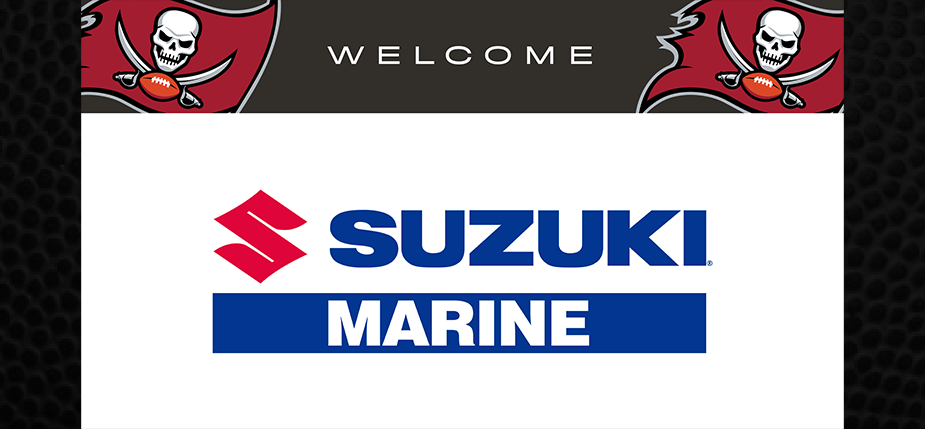 Outboard Motor of the Tampa Bay Buccaneers' — forming a unique and exclusive relationship between a leading outboard motor brand and the 2021 Super Bowl Champions. As part of the agreement, both organizations will collaborate on a one-of-a-kind community event that will launch annually this fall. The partnership will feature a variety of marketing activities and promotional opportunities for Suzuki Marine on local, regional and national levels, connecting the excitement of being on the water with the unparalleled draw of NFL football. "This is a strong marketing partnership for us and makes great business sense for Suzuki on multiple levels," said Suzuki Marine USA President Max Yamamoto.
---
Upcoming Events 
June 23rd, 2022  – Bristol, RI – Herreshoff Museum Lecture –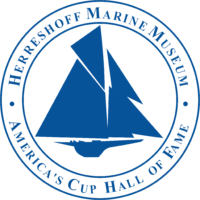 Designed and built in 1903 by America's greatest naval architect, Nathanael G. Herreshoff, Reliance was a yacht like no other. A marvel of her time, Reliance's topsail yard towered nearly 190 feet above the water, with sails stretching 202 feet from the bowsprit to the boom's end. Many said Reliance, carrying more sail than any single-masted boat before, was simply too dangerous to sail, but the stakes were awesome. By the turn of the century racing for the America's Cup had become more than a gentleman's game. In 1903 it was an all-or-nothing contest—fraught with political tension—between two great rivals, Britain and America. Anticipating the acrimonious battles over the America's Cup today, the story of Reliance explores the ways big yachts and even bigger personalities have defined the contest since its inception. Drawing from Herreshoff's sketches, photos, original models and plans, as well as Herreshoff's personal papers and letters, author Christopher Pastore shares this story at the Herreshoff Marine Museum on June 23, 2022.
---
June 23rd – June 25, 2022 – Edgartown, MA – Edgartown Race Weekend ("ERW") is one of the nation's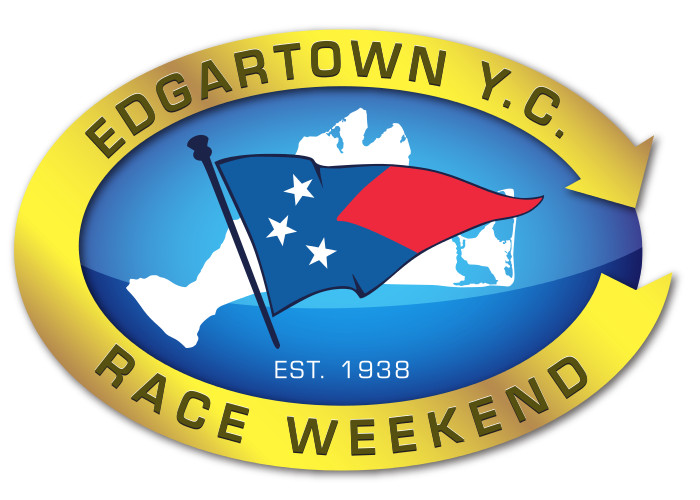 top regattas each summer on the island of Martha's Vineyard. A staple on the East Coast racing calendar, the highly-competitive race weekend includes both a series of coastal and offshore races including the centerpiece 'Round-the-Island competition, one of yacht racing's oldest distance events. Edgartown Race Weekend attracts teams of all sizes and calibers from around the U.S. and internationally.The 48th Annual Summer Solstice Celebration parade and festival is the largest event in Santa Barbara County, drawing crowds of over 100,000 spectators from around the world.  ​Over two days, enjoy a creative and original display of floats, giant puppets, whimsical costumes and masks of more than 1,000 parade participants of all ethnic and economic backgrounds.  There is dancing, music, drumming and drama that enthralls the spectators.  Each year there is an annual artistic competition for the Solstice T-Shirt and Poster design that is sold as a fundraising vehicle for the event.
---
June 24 – June 25 – Santa Barbara, CA – The 48th Annual Summer Solstice Celebration festival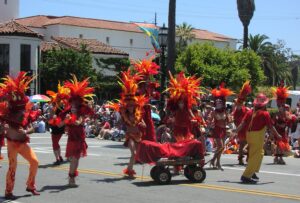 and parade is the largest event in Santa Barbara County, drawing crowds of over 100,000 spectators from around the world.  ​Over two days, enjoy a creative and original display of floats, giant puppets, whimsical costumes and masks of more than 1,000 parade participants of all ethnic and economic backgrounds.  There is dancing, music, drumming and drama that enthralls the spectators.  Each year there is an annual artistic competition for the Solstice T-Shirt and Poster design that is sold as a fundraising vehicle for the event.
---
June 24 – June 26 – Mystic, CT – The WoodenBoat Show, 


 at the Mystic Seaport Museum, is hosted in a partnership with
WoodenBoat Publications and offers something for all wooden boat enthusiasts and maritime history buffs. More than 100 traditional and classic wooden boats of every type will be on display, from handcrafted kayaks to mahogany runabouts, to classic daysailers to schooners. One day tickets and 3 day passes, including family passes are available.
---
June 25 – Hull, MA – The Garden Party at the Hull Lifesaving Museum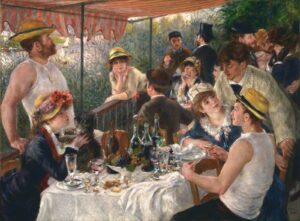 is a maritime garden soiree for the whole community, alive with colorful plants and flowers, music, signature cocktails, catering by the amazing Michael Aprea, lawn games and wonderful guests. We invite everyone to dress inspired by period appropriate dress, so bust out your straw hats, white bucks, fans and join us as we celebrate the beginning of summer.
---
June 26 – July 2, 2022 – Boothbay, ME – Windjammer Days marks the kick off to summer in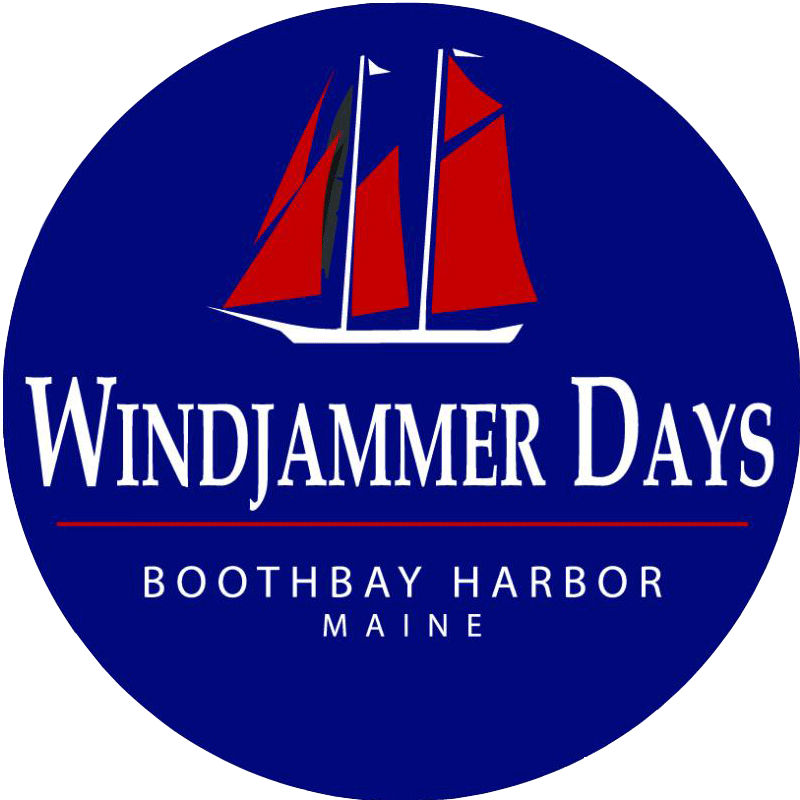 the Boothbay region and is a time to reconnect with family, friends and neighbors after the long winter, an opportunity to support local businesses and welcome visitors. It is a time to honor our maritime history and celebrate the vital role it plays in the lives of all who live here.
---
July 1 – 4 – Boston, MA – Harborfest – With hundreds of activities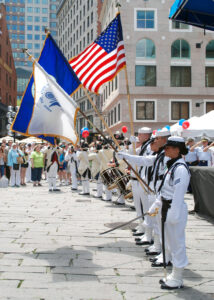 over Independence Day week at Boston's best landmarks, this family-friendly event is one of the country's largest Fourth of July festivals. Activities include historical reenactments, Freedom Trail walks, boat tours, live entertainment, and much more! See below for event highlights.
---
July 2 – 3 – Rockport, TX – Artfest was founded in 1969 as a way to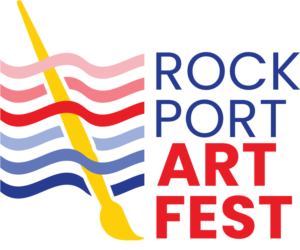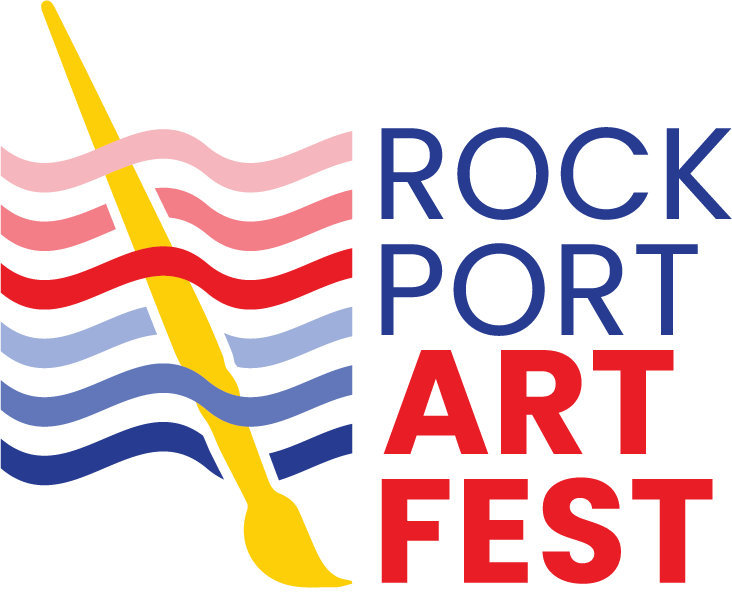 stimulate the Arts economy in Rockport, TX, an emerging art colony on the Texas Coast. Since then, it has become a staple of the Summer season on the coast – over 120+ artists sell their work to over 10,000+ art buyers. Rockport Art Festival also serves as a fundraiser for Rockport Center for the Arts. Proceeds go towards creating and sustaining the many free to low-cost programs hosted by Rockport Center for the Arts year-round.
---
July 2 – 4 – Los Angeles, CA – July 4th Concert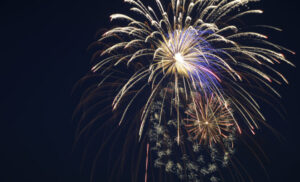 Fireworks crown the Hollywood sky on three huge nights at the Bowl, when Thomas Wilkins and the Los Angeles Philharmonic perform a program of favorites—along with two of the funniest, most influential, and most acclaimed talents of the past century: Steve Martin and Martin Short. Join us for one of LA's greatest July Fourth traditions.
---
July 3 – San Diego, CA –  Fireworks Celebration Oceanside will host an incredible fireworks display on
Sunday, July 3, 2022, at SoCal Soccer Complex at El Corazon in celebration of Oceanside's 134th anniversary of the City's incorporation. Fireworks will begin at 9:00 p.m. There will be food available onsite beginning at 5:30 p.m.  This year's event will feature live entertainment, a family fun zone with inflatables, a picnic area, and food vendors.
---
July 4 – Bristol, RI – Join our special July 4th parade viewing event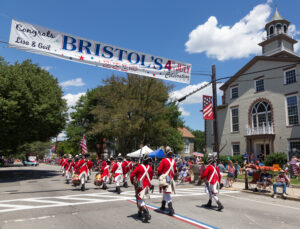 at the Herreshoff Museum. Guests can enjoy raised seating to get the best view of the parade while still being out of the sun. Boxed breakfast and lunch will be provided with a ticket.  Restrooms and parking will be available as well. Breakfast will be served beginning at 8am. Parking at the Museum will be accessible until the Parade Route is closed for drivers at 8am. Guests are welcome to park at the Museum anytime between 6-8am. This event is limited to 140 tickets and will sell out; first come – first served. Tickets are nonrefundable. However, they are transferable to someone else up to one week before the events.
---
July 4 – Tampa, FL – Celebrate July 4th with Friends of the

Riverwalk as we host our 2nd Annual July 4th Boat Parade and Blessing of the Fleet.  The Blessing of the Fleet is a tradition that began years ago but is still practiced in many fishing and boating communities around the world to ensure a safe and bountiful season. Boats will be decked out in red, white and blue, and compete for trophies.
---
July 4 – Miami, FL – Enjoy the 4th of July with a grand fireworks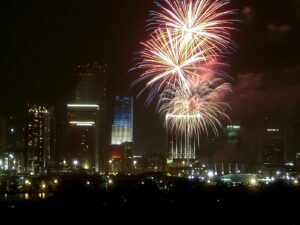 showcase at America's Birthday Bash at Bayfront Park. Spanning 32 acres in the heart of Downtown Miami, this location is ideal for families and friends who want to hang at the iconic park with open lawn spaces, a wide baywalk, winding walkways, a golden beach spot and VIP seating areas. Enjoy music, food and drink, and one of the largest fireworks displays in the city overlooking beautiful Biscayne Bay.
---
July 4 – Brunswick, GA – The annual St. Mary's Independence Day Festival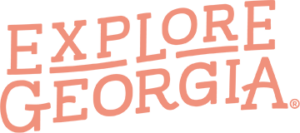 promises to be a fun-filled patriotic day that will be the highlight of your summer. The celebration includes a 5K and 10 K race, a 10 a.m. themed parade, all day entertainment at the St. Marys Waterfront Park, arts & craft vendors, food vendor and activities. The night culminates with a fireworks display over the river just after dusk. The St. Marys Waterfront Park is a great location to watch the show, so bring a blanket or chairs and settle in for a relaxing time.
---
Updates from Our Coastal Community
Cape Ann Marina – Gloucester, MA – Cape Ann Marina is excited to celebrate our 50th anniversary! Cape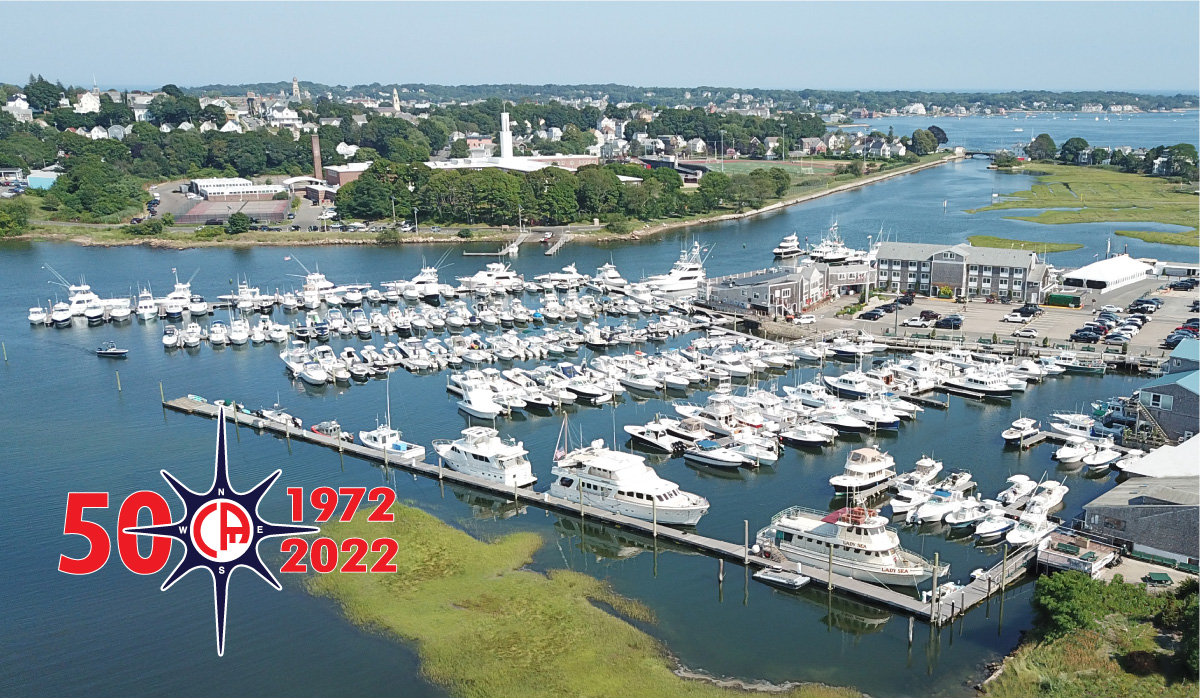 Ann Marina has grown over the last 50 years and still founded and operated by the same family. Located at mile marker 1.5 on the Intercoastal Waterway of the Annisquam River just inside America's Oldest Seaport, Gloucester MA. Cape Ann Marina hosts 265 boat slips, an active boat yard with marine services, sales and a fuel dock, complete for destination boating and all that you need. We are also the original home port to National Geographic's popular TV show, "Wicked Tuna."  In addition, The Hotel at Cape Ann Marina has 30 units with views and a balcony from every room that overlook the Annisquam River and Blynman Bridge leading the Gloucester harbor.  The Mile Marker One Waterfront Restaurant is nestled on the water's edge for year-round dining including the popular Bridge Deck that hosts our Igloo dining as well Fall-Spring.  All of which can be accessed by water too. (See details on the website for Dock & Dine).  Commemorative "50th" gear is available onsite while it lasts.  Another highlight event of the summer season includes hosting the annual Bluefin Blowout (bluefinblowout.com) complete with a festive weigh-in shoreside experience. We look forward to continue hosting boaters and commercial vessels as well as the destination travelers for years to come and shoreside visitors too year round.*
---
Jacqueline's Bridal – Wellesley, MA – We are excited to announce that

we are currently looking to fill two job openings! We are looking for an experienced alterations fitter & Seamstress, Part-time $22 per hour, as well as a Bridal Stylist & Bridal sales Consultant, Part-time or full time. If you live in the Wellesley area and are experienced in alterations or styling please email Jacqueline's Bridal or call 781-862-1085 for additional info.
Photos of the Month
NOTE FROM OUR EDITOR: Do you have a beautiful or fun photo of your harbor  or a project you're working on? Send it to us!